Cult Design: Ceramics imprinted with tradition
By Nina Bressler | Photos: Cult Design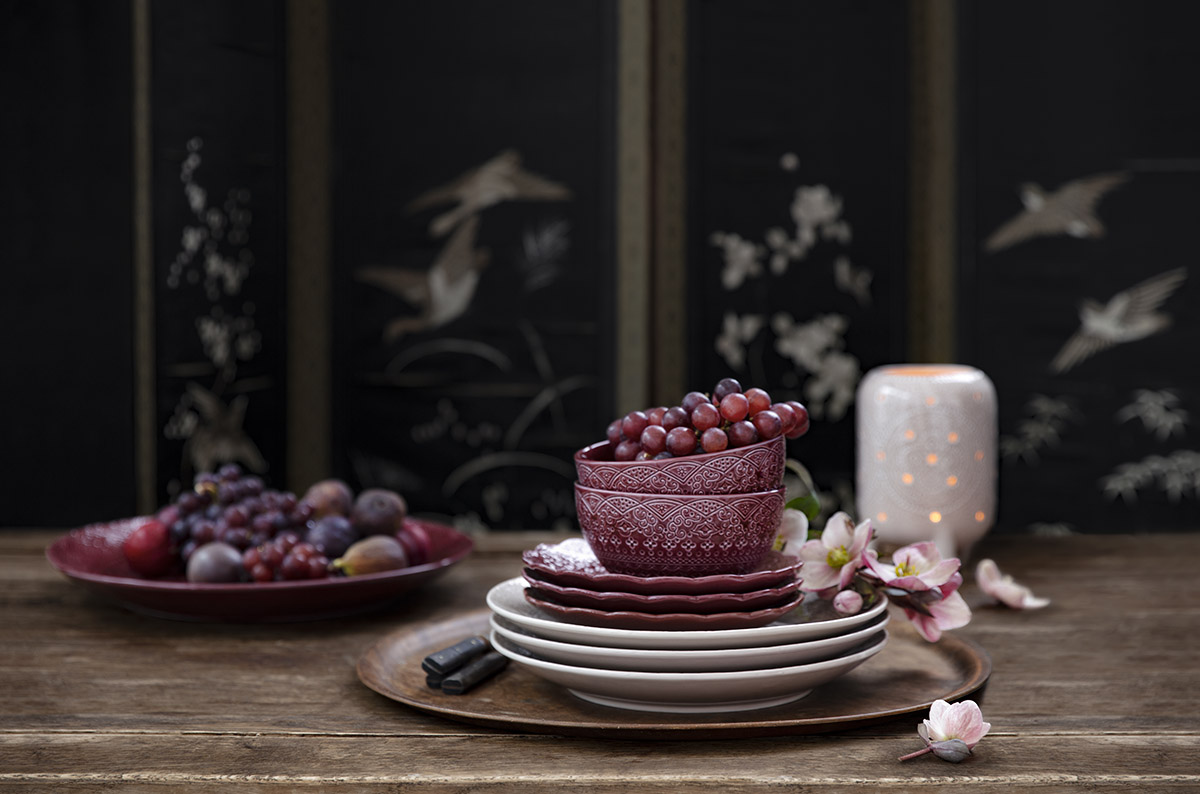 Can't get enough of home decor? Cult Design feels the same. This is the design company where ceramics play the main character and whose pieces have become beloved parts of homes all over Sweden, and abroad.
It's the details that elevate the design of a home. At Cult Design, you'll find extra touches for every room. From square flowerpots and candle holders, to tableware in every shape and form, kitchen accessories and seasonal décor; the design company has provided popular design products for over 20 years.
Behind the brand is Marita Lord. An experienced design-industry professional, she and a friend founded Cult Design in 2001. "It felt like a natural step after a life-long career in design," she says. "I've always drawn and made sketches – since I was a child and into adulthood. It's a fantastic feeling to see my creations on paper come to life through ceramics and the skillful hands of the people who manufacture it. To do this full time and to see that people really appreciate the products, makes it all the more fulfilling," says Marita.
Lasting design with deep roots
Marita designs the majority of Cult Design's products, while guest designers occasionally contribute smaller collections. Every piece has a purpose and is created with profound care. The popular collection 'Orient' consists of bowls, plates, dishes, salt- and pepper shakers, mugs and the like, and its engraved design is inspired by unity. "I was inspired by different cultures and wanted to create a collection that gathers people from all nations around the table. The French lily, Moresque design, the Indian sun symbol, and patterns from the Persian culture were combined with Scandinavian design to create products that express a feeling of home to many. We eat food from every corner of the planet every day, we live in a global world and I wanted to celebrate this through this collection," says Marita.
Another well-known collection 'Kub' employs straight geometrical shapes in various colours, mixed and matched in playful ways. The tableware range 'Organiq' presents the opposite: forged in organic shapes and a cool white palette, it inspires a sense of serenity and refinement on the dining table.
Holidays are coming
Holidays play a big part in Cult Design's offering. Marita's original ceramic Santa gained so much popularity that replicas started appearing on the market. Since then, her Christmas and Easter figurines, deeply rooted in the Swedish traditions, have become beloved home-design objects for many. "I wanted to create something that is distinctly Swedish, instead of following the American or German traditions, and inspired by the Swedish folklore; the drawings by John Bauer and Jenny Nyström amongst others. Santa as the mythical figure who lurks around the house and in the forest, giving help to humans in mysterious ways, is how I chose to render it by adding my personal twist," she explains.
The forest Santa lives in harmony with the forest trees, the pearly water running through the streams, and the wild animals that inhabit the green depths of the Swedish wilderness. He's dressed in green and lives a secluded life, only appearing before humans during the holidays. The Wool Stocking Santa wears a nightgown, knitting socks and patching clothes in the soft candlelight with the cat as his only company, working tirelessly to get the job done before morning. This coming Christmas, Lusse-Santas are ready to encourage us to bake the cherished Swedish 'lusse-katter' – traditional yellow saffron buns.
Cultivation and culture
All designs are drawn in Gothenburg, Sweden, while the ceramics are produced in China, where there is an unparalleled knowledge of ceramic manufacturing processes. Cult Design works in stoneware, earthenware, terracotta, porcelain and glazing, as well as different types of reliefs, and high quality is fundamental. Regular visits to the factories help to maintain good relations with manufacturers, and to ensure high standards in working conditions and responsible production methods – crucial aspects of Marita's ethical business model.
As the name suggests, Cult Design is all about culture, cultivation and bringing a refreshing extension to people's homes. "Cult Design is about cultivating traditions, creating timeless pieces steeped in local culture, and celebrating origins while looking towards the future. Timelessness is vital for us and all our products are an expression of this. We create long-lasting designs," Marita concludes.
Web: www.cultdesign.se Instagram: @cultdesignsweden Facebook: cultdesignsweden
Subscribe to Our Newsletter
Receive our monthly newsletter by email