Dagsmejan Ventures: A new generation of high-performance sleepwear
Text: Liz Longden | Photos © Dagsmejan
T here is a growing awareness of the importance of getting enough sleep, yet few stop to think about the influence of clothing. It is something which Dagsmejan is hoping to change, with a range of sleepwear that employs cutting edge design and innovative natural fibres to improve sleep quality.

"If you look at sportswear, there's been a revolution in terms of understanding how fabric technology can improve performance," says Catarina Dahlin, managing director of Dagsmejan. "Yet we spend eight hours a day sleeping and we don't think about how what we wear can really impact on how well we sleep."
Working with Empa, the Swiss federal laboratories for innovation in materials and science, Dagsmejan has developed two collections of lightweight, ultra-comfortable
sleepwear. Using the latest technology and sleep science, the garments help to maintain optimal body temperature and aid restful sleep.
'Stay Warm' is made from a light and breathable blend of merino wool and Tencel, which is especially effective at retaining body heat in cooler conditions, while the 'Balance' collection is crafted from a ground-breaking, eco-friendly fabric extracted from beech wood, with exceptional moisture-wicking and temperature-regulating qualities.
Both fabrics are extremely soft to the touch, and all garments have been designed with flat seams, no tags, and waistbands engineered to prevent itches and rubbing. Raglan sleeves and inbuilt stretch also ensure unrestricted freedom of movement.
The result is the ultimate high-performance nightwear, which not only promotes better sleep, but is also stylish and sustainable — truly the stuff of sweet dreams.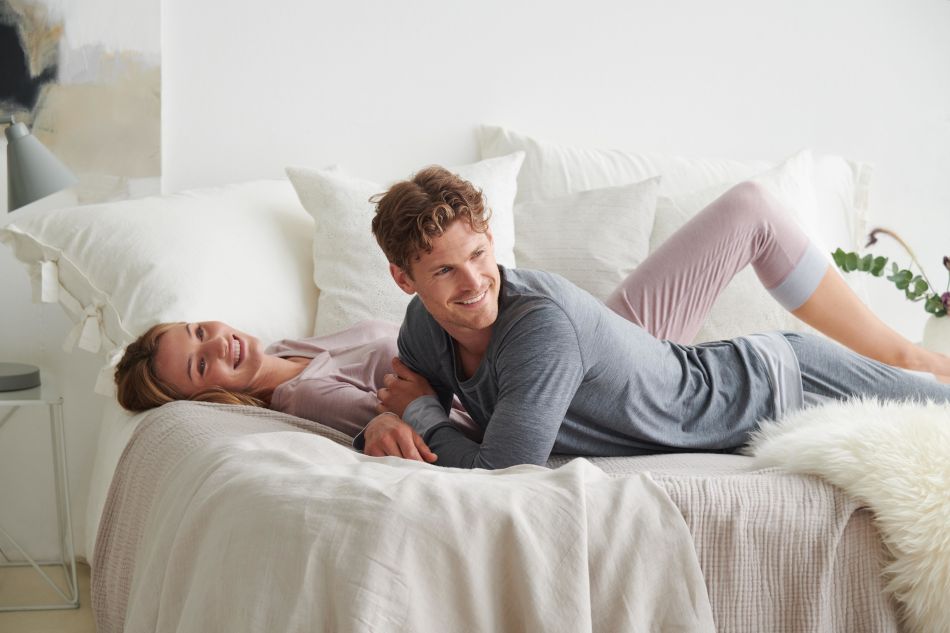 dagsmejan.com Facebook: https://www.facebook.com/pg/dagsmejan/about/
Subscribe to Our Newsletter
Receive our monthly newsletter by email