Danmark's Dufte: scentsations of nature
By Trine Jensen-Martin | Photos: Rasmus Bendix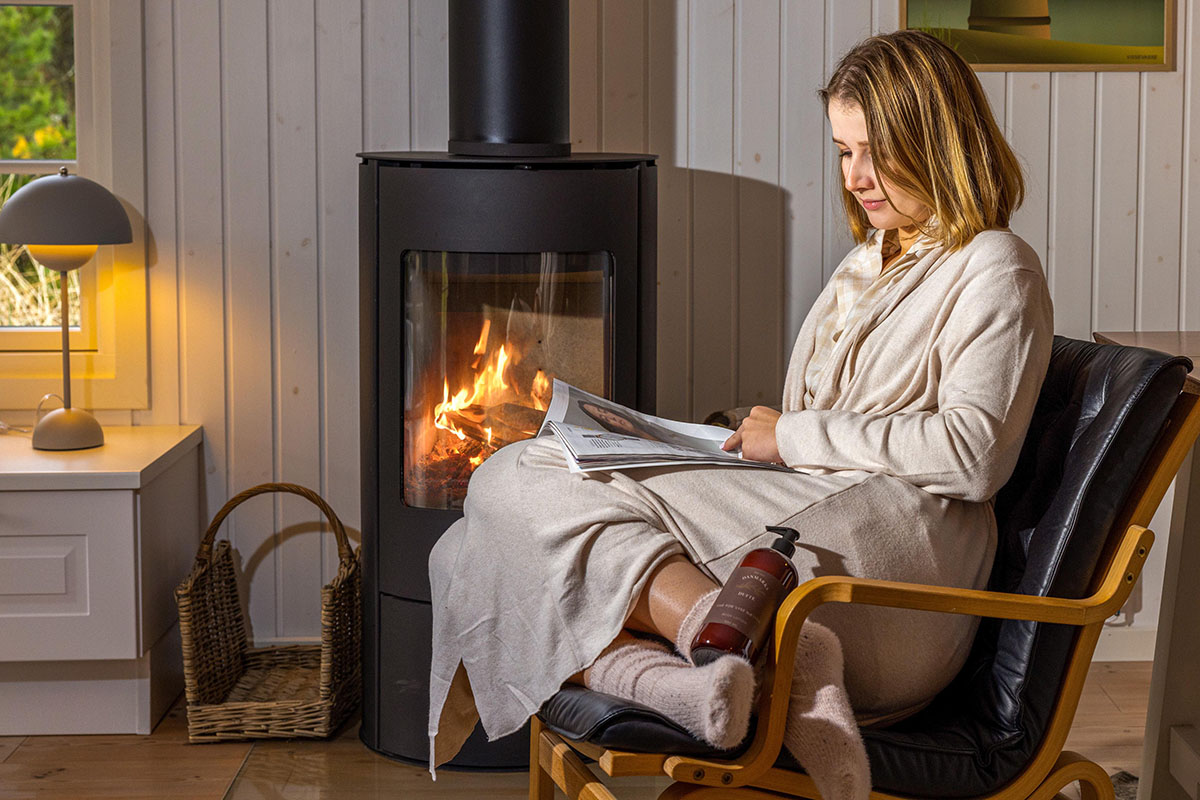 Fragrances can transport us to another place in moments. Imagine taking your favourite memories of Denmark with you anywhere, bringing you in an instant to a particular beach or a treasured forest, no matter where in the world you are.
Silke Pedersen lived in the Middle East for many years, and whenever she came back to Denmark, she was reminded of how she missed the smells of the air, the sea and the nature. The idea of distilling the scents of her home country grew over many years, and when returning permanently in 2017, she began to create fragrances to glean the essence of 'her' Denmark, and so Danmarks Dufte ('The Scents of Denmark') was born.
Based in Blåvand in Western Jutland – with a second retail outlet opening in Aarhus this spring – Danmarks Dufte sells beauty and lifestyle products that celebrate the uniqueness of Denmark's nature. Pedersen partnered up with established company House of Cosmetics in Kolding as "they were the right fit and understand my vision", she explains, and the collection consists of solid perfumes, bath and body products, body sprays and candles.
Pedersen is continuously developing new lines and fragrances and is currently working on a scent reminiscent of green fields on a summer's day. "I try to link the pictures in my head with certain scents and aromas that can help to recall memories and special moments," she says, reflecting on what this new scent means to her and how to recreate it.
A scent for every occasion
"My favourite scent changes depending on mood and season," Pedersen reflects. And Danmarks Dufte really has something for every moment. One fragrance aims to capture the bright Nordic summer's evenings, one the essence of 'hygge', and one particularly popular fragrance distils the sensation of a walk on a windswept beach. "What reminds us of home, or of Denmark, is very individual, and this is a challenge – because certain smells may transport me straight to the sea but may not do the same to others," Pedersen says.
All she can do is follow her own nose and hope that the fragrances she creates will connect to her customers' memories and imagination. Danmarks Dufte creates products for everyone and continues to spread the distinctive scents of Denmark's nature – so whatever memory you want to evoke from time spent in Denmark, one of Pedersen's fragrances will certainly help take you there.
Web: danmarksdufte.dk Facebook: Danmarks Dufte ApS Instagram: @danmarksdufte
Subscribe to Our Newsletter
Receive our monthly newsletter by email