DesignSalong: Bring Norway's coastal landscape into your home
TEXT: LINDA A. THOMPSON | PHOTOS: DESIGN SALONG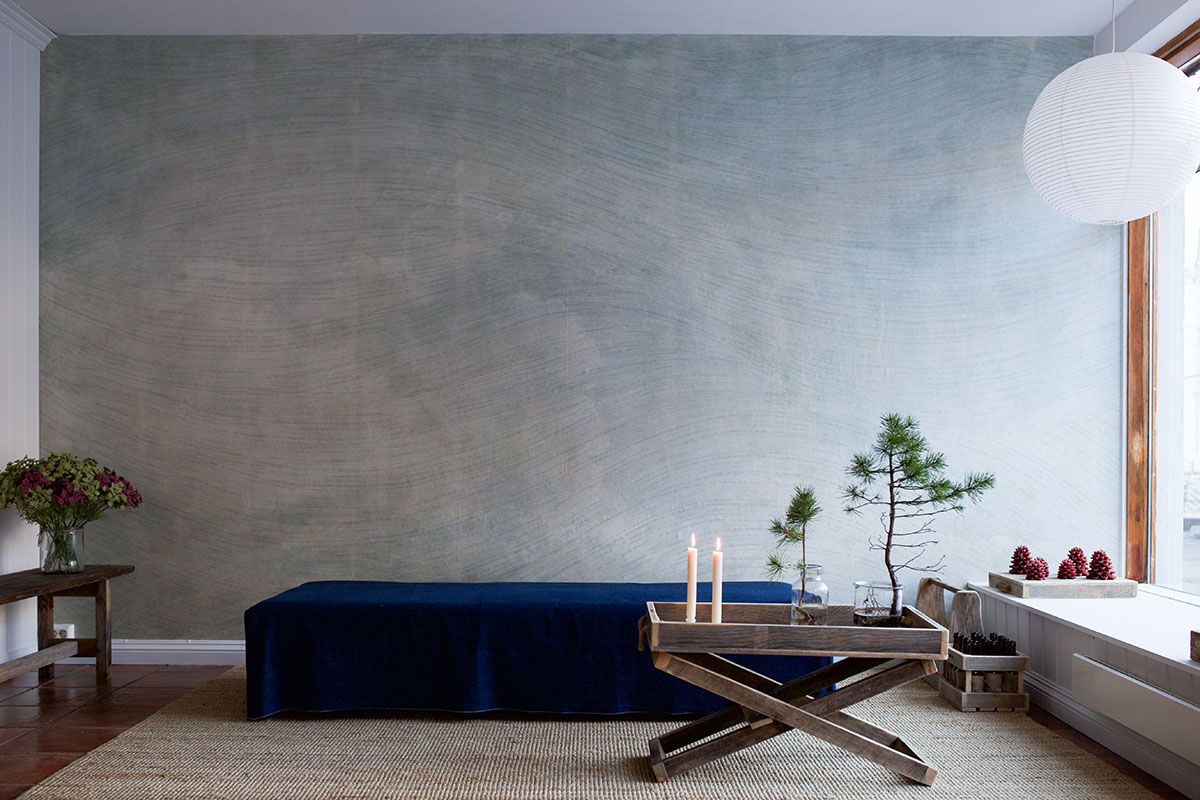 Elisabeth Ellefsen's first wallpaper collection allows design lovers to bring Norwegian nature into their homes. Since launching last year, her DesignSalong's Celestial North collection has been a runaway success online.
Elisabeth Ellefsen, founder of the design and lifestyle company DesignSalong, takes her inspiration from the rocky, Norwegian landscape all around her. She is based in Kilsund, a small village on the southern coast, and has the Raet National Park right at her doorstep.
Ellefsen's new collection of wallpaper designs, available worldwide through the website by the Swedish interior design company Photowall, allows design lovers to bring this breathtaking, coastal landscape into their homes.
DesignSalong's new Celestial North collection – the name being a reference to the perpetually changing weather and light in Norway – includes four main designs and a handful of variations. They have been a runaway success online since Ellefsen launched the collection last November.
Rather than offering visual reproductions of natural landscapes, Ellefsen's designs offer an airy, dreamy interpretation of the skies, clouds and waves she sees when she sets foot outside her door.
"The designs add life to your wall without being noisy. They are dynamic, but at the same time they also have this calming, soothing quality," she explains. "Through colour and texture, they create mood and ambience in a room."
Ellefsen also sells the Celestial North collection in her own DesignSalongShop in Tvedestrand, the village where she grew up. Many shoppers who come into the little shop have been unable to take their eyes off Zen Flow Light, the wallpaper on display in the store, seemingly mesmerised by the effect the design has on them.
Beyond their magnetic, aesthetic appeal, the wallpaper could also simply be good for you, Ellefsen explains. "It's been proven that putting up a wallpaper or hanging a picture of nature benefits the mood and well-being of people who live in cities with very little nature. Even if it's not real nature, it still has a positive effect," she says, adding that she will release more wallpaper designs with new motifs and colours in the months to follow.
Sustainability is key
The Celestial North collection is made from long-lasting and environmentally friendly materials, with zero harmful chemicals used. Unlike most traditional wallpaper, the digitally printed wallpapers are fully made to measure. "That means that no excess materials are wasted and that the wallpaper is incredibly easy to apply," Ellefsen says.
This custom aspect also opens up a world of interior decoration possibilities compared to traditional wallpaper. "The designs can for instance work as a painting for your wall, instead of just a décor element," Ellefsen explains.
Ellefsen founded DesignSalong in 2016 and opened her DesignSalongShop in Tvedestrand in 2020. She carries items she designed herself – everything from wooden trays made from reclaimed floorboards, to towels and toss pillows – as well as select items from design companies based abroad, like Swedish enamel cookware and handmade glass lamps from France.
Sustainability is a central aspect of Ellefsen's sensibility as a designer and shop owner. According to her, designers have to think about the bigger environmental picture. "Ensuring that the objects I design are manufactured in a good, responsible way is very important to me," she says.
It's also why she tries to collaborate with local manufacturers wherever possible, and to upcycle and redesign old, discarded items.
At the end of the day, being a responsible furniture and interior designer also means explaining the hidden aspects of the items on display in DesignSalongShop – the hours of craftsmanship and locally sourced, durable materials that went into an old chair. "These qualities are not always obvious from the outside, so I try to explain that to customers," she says. "Good design takes time; it's not a quick process."
Web: www.designsalong.com Facebook: DesignSalong Instagram: @designsalong Pinterest: DesignSalongen
Subscribe to Our Newsletter
Receive our monthly newsletter by email