Difficult by P.
Text: Hanna Andersson | Photos © Difficult by P.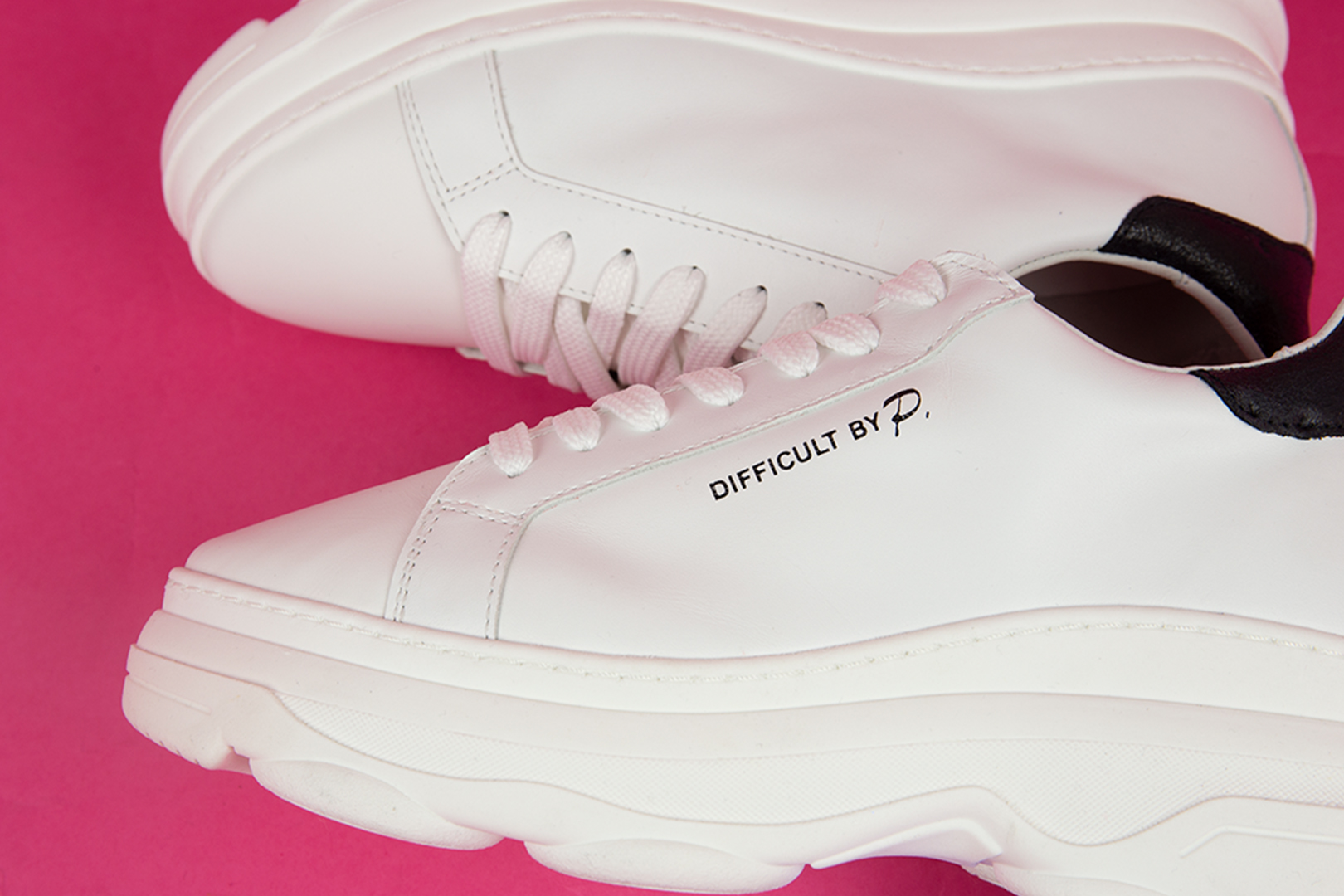 Difficult trainers – designed in Sweden, handmade in Venice
S ports journalist and entrepreneur Patrick Ekwall has had an interest in fashion ever since he started working in TV. "I wanted to look good, and none of my colleagues seemed to make an effort. I guess that's where I started to stand out," says Patrick Ekwall. This interest developed and led to what has now become the trainers brand Difficult by P.
"The name, Difficult by P., is a reference to my writing. I used the word difficult a lot," Ekwall says, and laughs. "I didn't want the brand to be called Ekwall – it felt too boring."
Difficult by P. has been around for a long time, but did not take on the world for real until recently. "I started this brand because I like doing this; it is fun. It started as a hobby in 2012 – something I did because I wanted to bring a bit of style to my industry. But ten months ago, after a successful crowdfunding effort, it became more of a full-time job. I still create all the designs from scratch. I sketch, and when I'm happy with my design, I send it to the factory in Venice where a family-owned business makes the shoes by hand. I visit the factory four or five times a year and have a very good relationship with them. My favourite thing about our products is that they are of the highest quality. Our shoes are made in the same factory as Louis Vuitton and Dior, so no one can say our quality is bad. I also want this brand to be independent, that no one will think that I just put my name on a shoe, because it's much more than that. I am genuinely interested in the industry," says Ekwall.
Ekwall is an outsider in this industry and feels that he can bring something new into it. "I find inspiration from, I don't know, everywhere," he continues. "I design stuff that I think is cool, but I also look at what's out there and what other brands are creating. But mostly it's just a feeling. I discuss my designs with the factory, and they have had to stop me a few times because my ideas can be a bit too crazy. They've got the experience, so I listen to them, but it's important that it has my touch."
So, who can wear Difficult by P.? "I want our sneakers to be shoes you can wear in the office, but also instead of heels on a night out. You can get married in them, or simply wear them in your everyday life. I have most of my designs at home, and wear them for every occasion. My favourite shoe, although I love all of them – they are like my children – is the velvet Madison. It's smart, simple, but not ordinary. However, the one shoe that sells the best is the White Madison, which is a bit sad when you spend all these nights coming up with exciting designs," Ekwall smiles.
Moving forward, Ekwall wants his trainers to be acknowledged and worn by many. "This industry is tricky," he ponders. "We are still not accepted as a brand, and people might not take us seriously. I'd say the future looks bright, but I also know that we will have to work hard to really make it."
Web: difficultbyp.com Facebook: Difficult by P Instagram: @difficultbyp
Subscribe to Our Newsletter
Receive our monthly newsletter by email