Discover the winter magic at Tomteland
By Silvia Colombo | Photos: Tomteland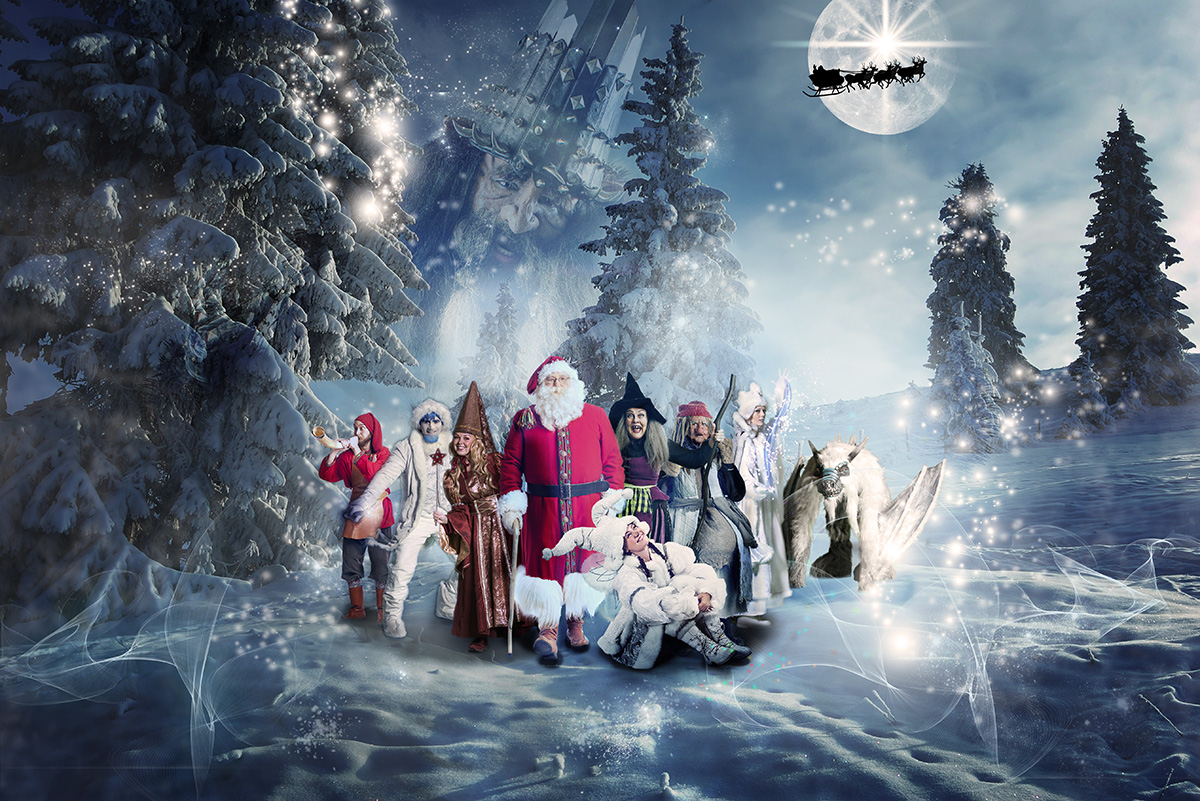 Experience Sweden's authentic Christmas spirit by visiting Tomteland, a theme park filled with magic adventures and characters, located in the most enchanting Swedish nature.
The Swedish county of Dalarna is renowned for its varied landscapes, dominated by the peak of Mount Gesund. At the mountain's base lies one of the area's biggest attractions: Tomteland theme park. Tomteland translates as 'Santaworld' – but the park is much more than a conventional Santa's Village. Here you will find a theme park populated by magic creatures from Nordic folklore, and filled with events and live shows all year round.
"In our 18-hectare park, almost all experiences take place outdoors, around our magical forest," says Camilla Collett, Tomtleland's owner and head of experience and marketing. Map in hand, visitors navigate the park, choosing what to explore from a wealth of exciting options.
A living theatre of folktale characters
Together with family and kids, colleagues or even by yourself, you can explore the Enchanted Forest, full of fantasy characters like elves, trolls, and witches, and visit the magic Gnome Village or Troll Kingdom. Or, get into the Christmas spirit with a tour on a horse-and-sled and a visit to Santa and Mrs. Santa's house. Here, the Santa family welcomes kids at the door, while the elves take care of their Christmas wish-lists.
When you've worked up an appetite, you won't have to go far to find great cuisine. The adjacent restaurant Verkstán serves Swedish specialties, prepared with local ingredients. Plus, during the month of December, diners can enjoy a three-course meal and a glass of glogg while they watch the popular Christmas show Midvinterblot ('Midwinter Sacrifice').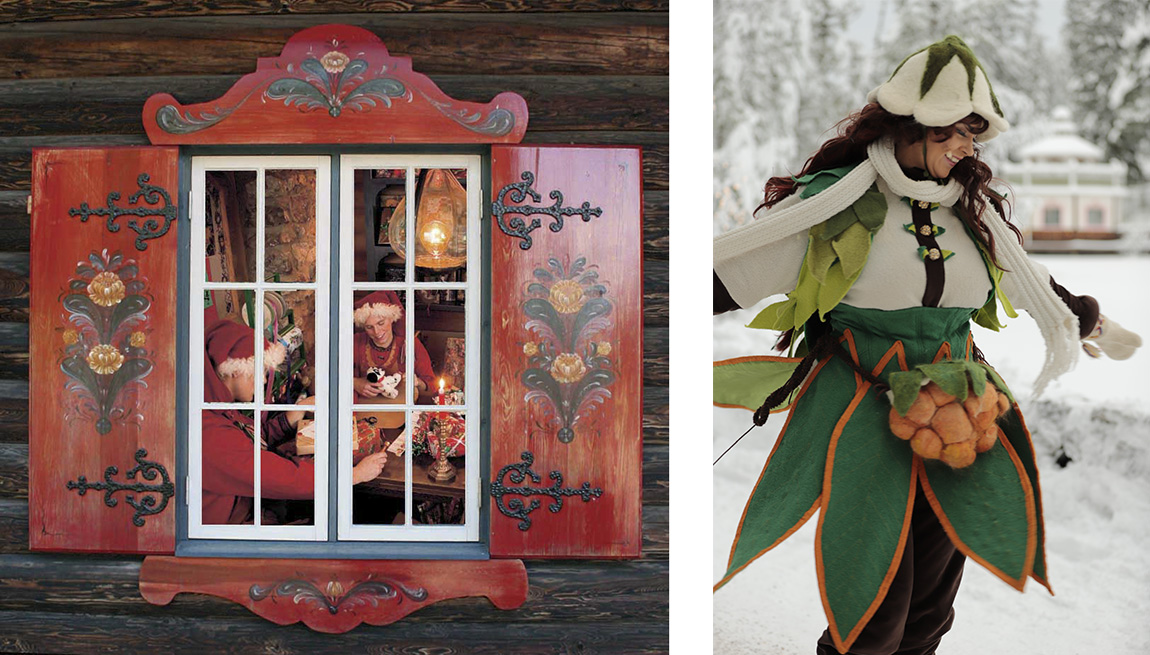 Tomteland is a perfect full-day excursion, accessible by car, trains and buses. Currently, there is a daily bus connection (called Tomtelandexpressen) from Stockholm. If you want to extend your stay, the two-day ticket allows for more time at the theme park, while the surrounding area offers plenty of resorts and hotels.
The adventure park is actively working to reduce food waste and plastic consumption. For example, no plastic water bottles are sold on site. Instead, a plastic-free serving of 'magic water' is available. For an extra-memorable visit, there's also the option to take a souvenir home!
Web: www.tomteland.se Instagram: @tomteland.se Facebook: tomteland.se
Subscribe to Our Newsletter
Receive our monthly newsletter by email