DogGossip: Stylish accessories for your best buddy
Text: Nina Bressler | Photos © Doggossip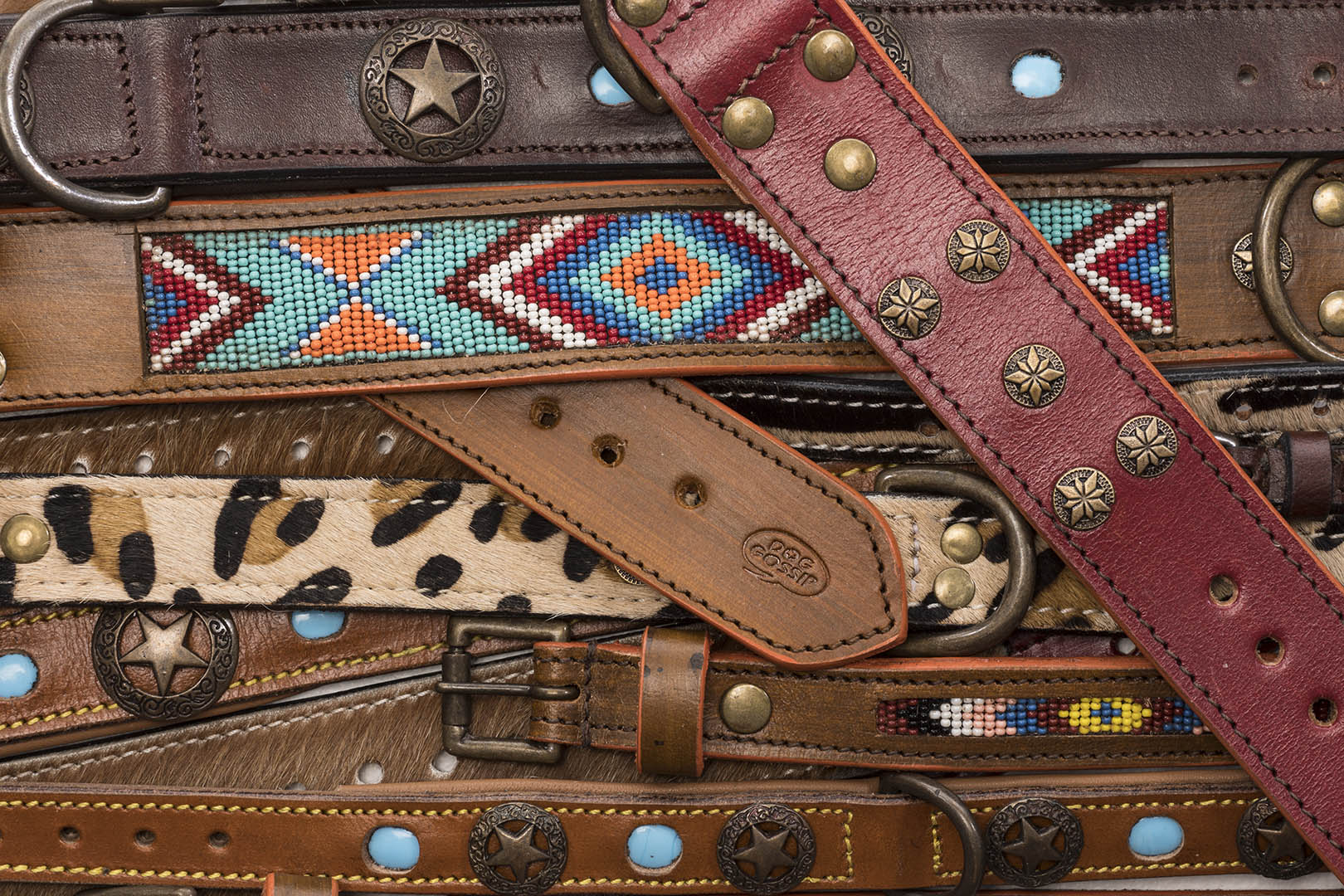 If you are one of many who own a furry little companion, you might be aware of the scarce selection of leashes and dog collars on the Swedish market. Three friends decided to do something about it and founded DogGossip in 2018, selling collars and leashes designed to suit both you and your dog.
"Sweden is quite far behind in comparison to other countries with regards to dog accessories. We were missing that little extra on the market and wanted to create something that would match our own lifestyle and taste," Helén Löfgren says. She and her two co-founders, Helene Boman-Scheer and Annika Larsson, are avid dog owners, and after some thorough research, they found a manufacturer in India that fulfilled their high demands on quality and sustainability. The products are created by experienced saddlers using buffalo leather, without harmful chemicals and with certified conditions for all workers involved in the process.
The leashes and collars fall into the 'bohemian chic' bracket, and the designers take inspiration from their own lifestyle and fashion, where quality as well as delivering great value for money are key. "Our leashes are made to last, and because of our manufacturing processes and materials, they will only look better with time," Löfgren explains.
Currently, all the collections are available in the DogGossip web shop as well as in various lifestyle and pet shops around Sweden, and they are eagerly looking to expand with new partnerships as well as new collections. With a mission to make the pet accessory market more fun and exciting, DogGossip's next collection will include accessories for the owner as well as the dog – to keep the two in fashionable sync with each other.
Web: doggossip.se Facebook: DogGossip.se Instagram: @doggossip
Subscribe to Our Newsletter
Receive our monthly newsletter by email