Drop spas: Everyday luxury for outdoor spaces
By Ndéla Faye | Photos: Drop Design Pool Oy
Drop's award-winning spas have been built using state-of-the-art technology and top-quality materials. The company's sleek and stylish outdoor fires and spas offer a touch of luxury for any home.
Drop was originally founded by renowned Finnish designer Nikolai Ruola. He had grown tired of the traditional hot tubs that were on the market, and wondered if he could create one with a unique design: an outdoor spa that would be eye-catching in design, but also user-friendly. And that's the story of how Drop was born, inspired by the shape of the spa Ruola had designed.
Drop spas are designed using what is state-of-the-art technology and only the best-quality materials. Showcasing a sleek, Finnish functionalist design, the company has clients across Europe, and the spas are sold at several retailers all over the continent. "In a relatively short amount of time, we've managed to build a name for ourselves as the go-to company for stylish spas," says Sirena Kiviranta, board member and owner at Drop.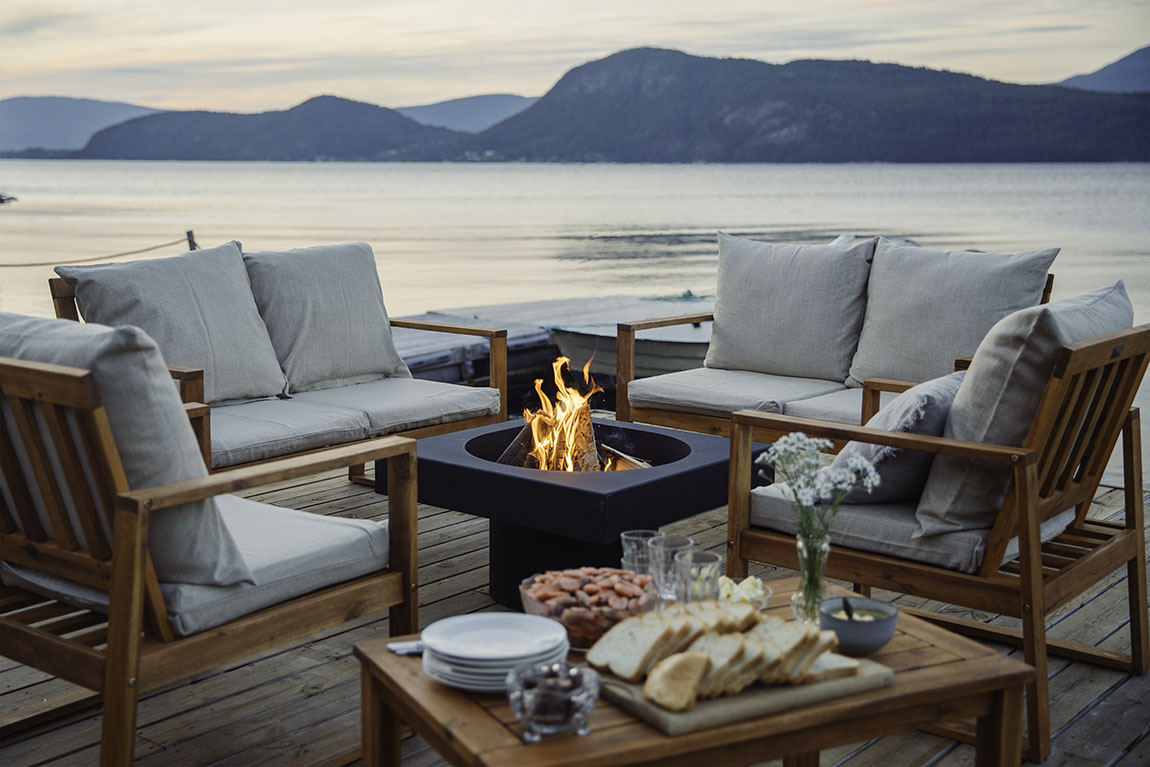 What sets Drop apart from other brands is that their spas can be embedded anywhere, and the spas can be panelled with any material. "From marble to wood panelling, our spas are designed to suit the needs of all our clients. Our spas vary in pricing and can be tailored according to our clients' wishes," says Kiviranta.
Drop has been recognised widely across the globe and has won several awards, such as the prestigious A' Design Award Bathroom Furniture and Sanitary Ware Design Category in 2019. In addition, Drop won the Design Deed of the Year award from the Association for Finnish Work in 2015. The company was recognised for its originality, a sense of responsibility, and design as part of everyday life. Drop is the only company that has won the award for outdoor spas.
"Drop has proven that there is demand for functional and minimalistic Nordic design spas and our outdoor Fire. We are on a journey to become the Finnish outdoor design brand of the 2020s," Kiviranta continues.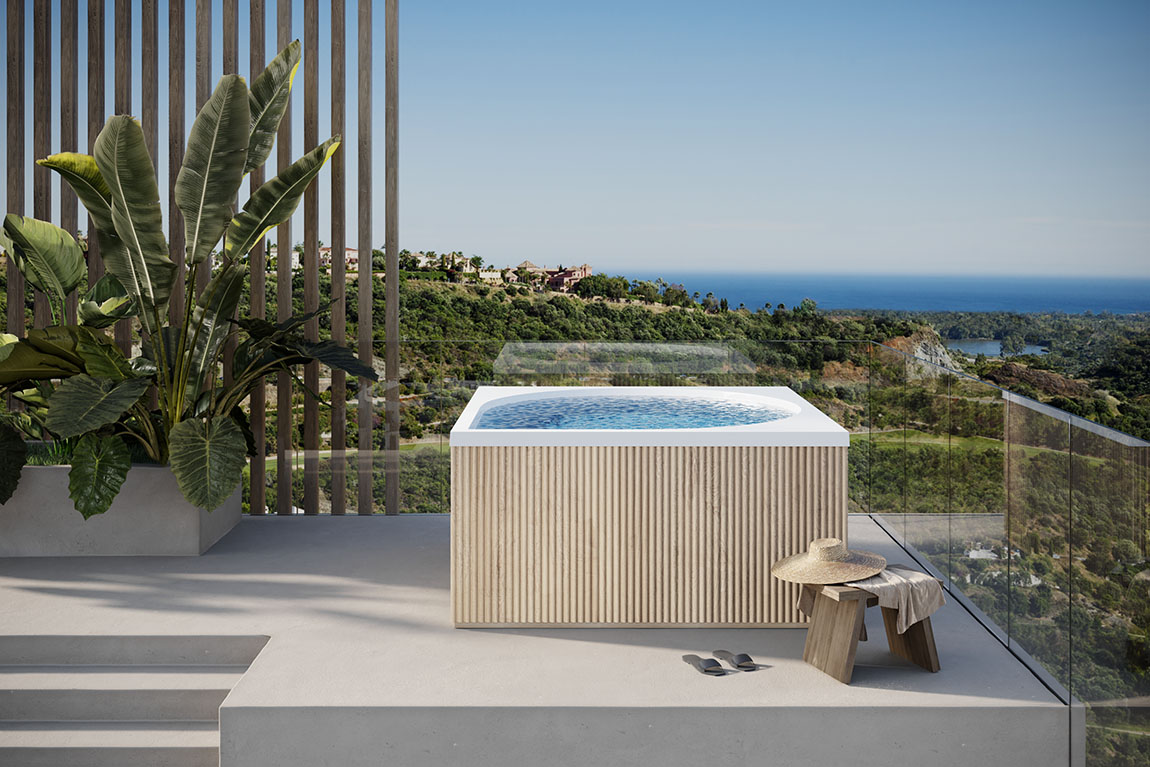 Everything you need, ready to go
The Drop spa is sold in a basic package, which includes everything needed for a quick and easy installation. The design of the spas has been carefully thought of: from the design inside of the drop-shaped basin to its sleek and refined look. "Most traditional hot tubs have walls at a 90-degree angle, which means they are not very comfortable to sit in for any great length of time. In Drop spas, a person sits in a comfortable and ergonomic position. The seat has a slight upward slope, allowing users to sit comfortably," Kiviranta explains.
Another added benefit of the spas' inside shape is that the volume of water in the spa decreases, while the amount of water used to fill the spa remains in the same range as in hot tubs with a much smaller inside diameter.
The Drop spa comes with an aluminium frame and plywood panelling, which makes it really easy to embed it in a terrace or add custom-made panelling. "The installation of our spas is very easy. Our electrically heated Drop spas are designed for year-round use and can be kept ready to use no matter the weather," Kiviranta adds.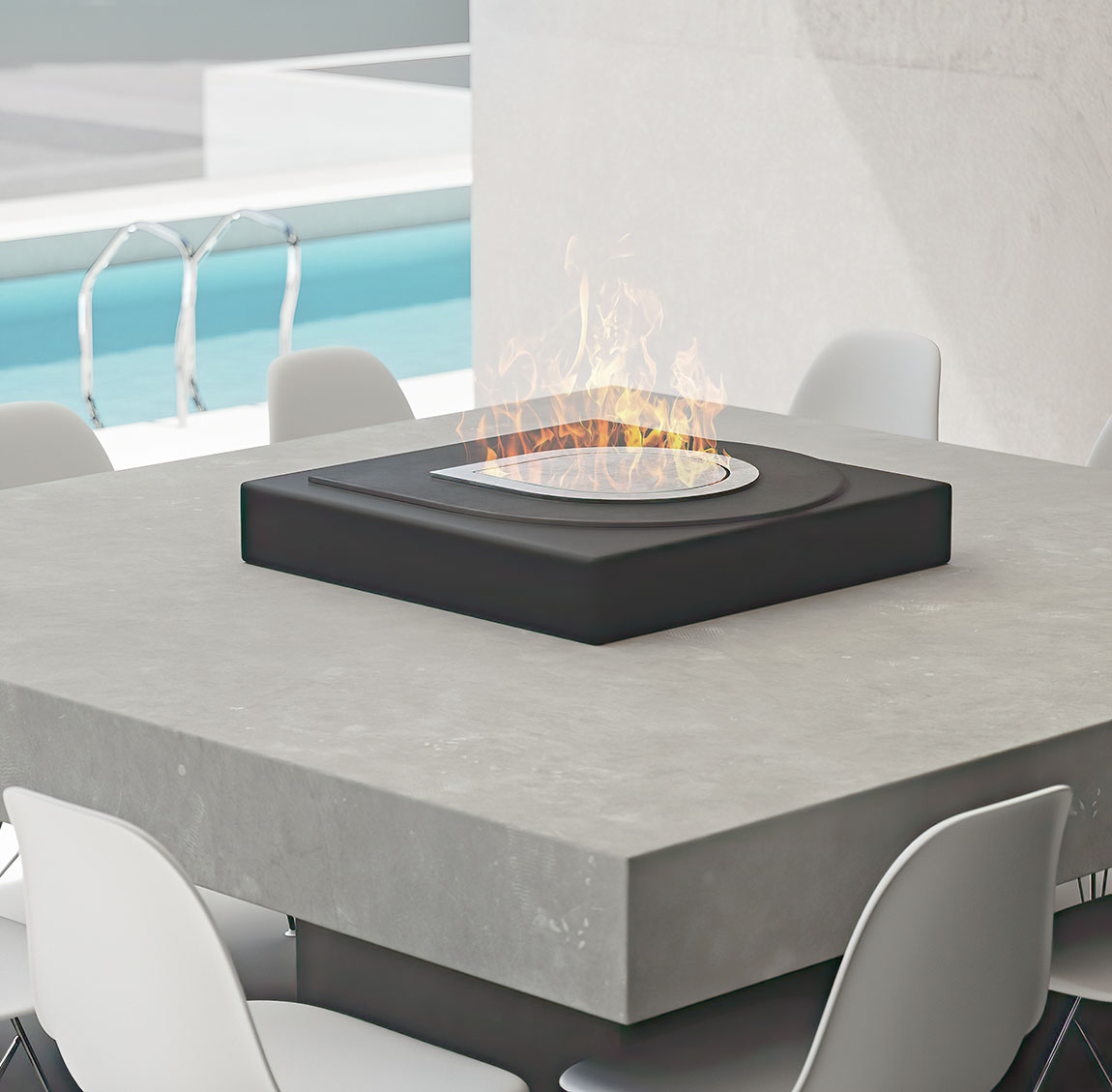 Bringing Finnish design to the world
As well as spas, Drop has launched a new range, called Drop Fire. The high-quality outdoor Fire with a bioethanol burner is designed and handmade in Finland. Following the same shape as the Drop spas, they make a stylish addition to any outdoor space. Kiviranta highlights their multifunctionality: "In addition to the bioethanol burner, you can use the Drop Fire with wood or coal. When you put the cover on, it serves as a table."
She concludes: "We want our customers to be able to enjoy high-quality Finnish design. Our spas are able to enhance any outside space and add a nice touch of comfort and pampering – as well as something that is very pleasing to the eye."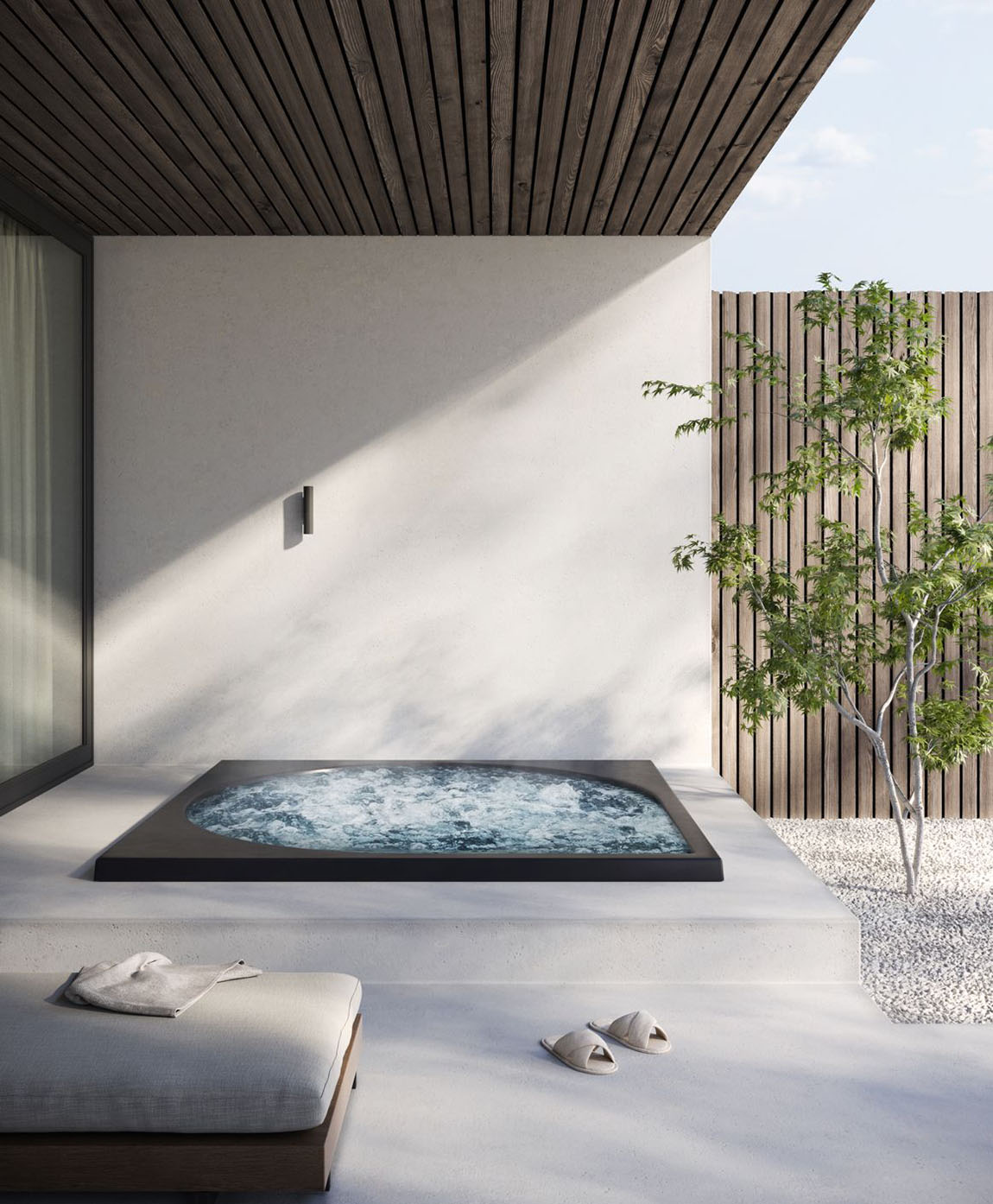 Web: www.dropdesignspa.com Instagram: @dropdesignspa Facebook: Drop Design Spa
Subscribe to Our Newsletter
Receive our monthly newsletter by email