Dundas Footwear: Traditional craft for modern lives
Text: Synne Johnsson | Photos © Dundas Footwear
In an era where most companies are all about thinking new, Liam Edward Rode-Hæhre and Helge Mamen started thinking old, and created high-quality shoes inspired by old design and handcraft.
It started in a downtown garage in Oslo, surrounded by sports cars from the '60s, during a discussion on the topic of real versus perceived quality. "There is a special quality in, for example, an old Porsche or Alfa Romeo. A new car might be faster, safer, more comfortable and easier to maintain, but the older cars make you connect and fall in love. It gets personal. We wanted to create something personal too, a pair of boots that become like old friends," Mamen says.
This was the start of an incredible journey through history and handcraft. They found a tiny shoe factory in Northern England that makes shoes like they did 100 years ago, with only a handful employees. Here, Mamen and Rode-Hæhre made their first shoes. They started designing a 'go anywhere, do anything' type of boot. The idea was to make footwear that looks better with age, improves comfort and keeps both feet dry regardless of weather. "Most people don´t realise how important a good last is for your posture, or that proper material breathes, making your feet cool when it's hot and warm when it's cold," Mamen says.
Taking inspiration from Norwegian and British shoemaking culture, they decided to use Rode-Hæhre's Scottish family name, Dundas. The logo is the family's coat of arms and the pattern on the shoes' tartan heel strap is the Dundas's kilt-pattern. Sustainability is highly valued by Dundas. They use high-quality leather, from animals that have had a good life and that has been vegetable-tanned, without harmful chemicals. This results in a high-quality and sustainable shoe that can be repaired almost indefinitely.
They put a lot of time and effort into the brand, but they both agree that it is all worth it since they love what they do. "Life is all about having fun and trying to make a difference. The brand is our own rollercoaster ride and there is no higher praise than a happy customer," Mamen says.
"We put all our passions and dreams into Dundas. We embrace history, like the leather jacket my grandfather used when he helped Jews escape the Nazis in World War II. In the '70s, my father started wearing it, and in the '90s, it was my turn. Now it's all worn out, and our recreation of it is supposed to last a few more generations. It's about our interest in conveying history and making it relevant for the future. And to make it personal," he smiles.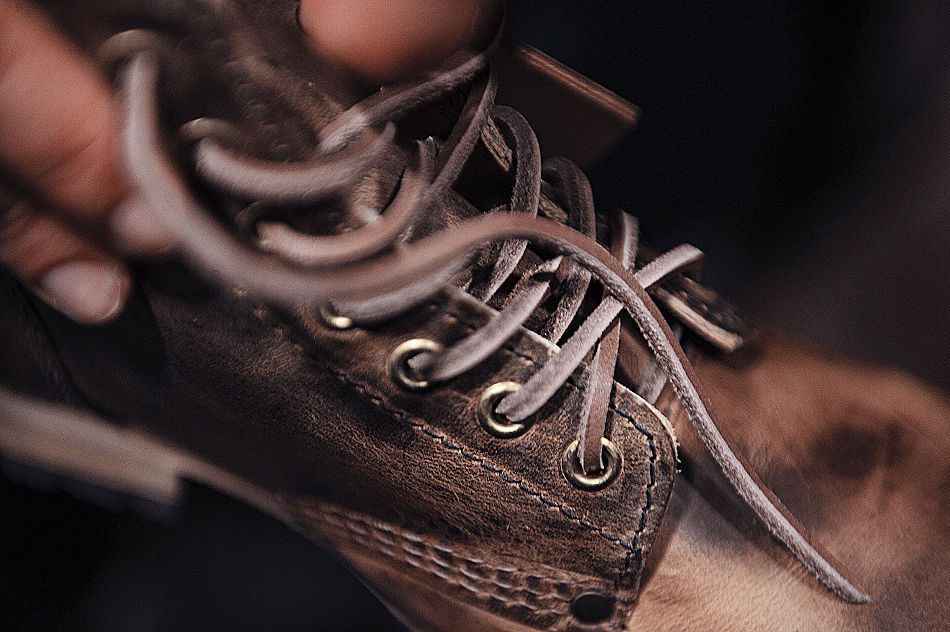 Web: dundasfootwear.com Facebook: dundasfootwear Twitter: @dundasfootwear Instagram: @dundasfootwear
Subscribe to Our Newsletter
Receive our monthly newsletter by email