Ecooking: Ecooking to keep the world good-looking
Text: Louise Older Steffensen | Photos © Ecooking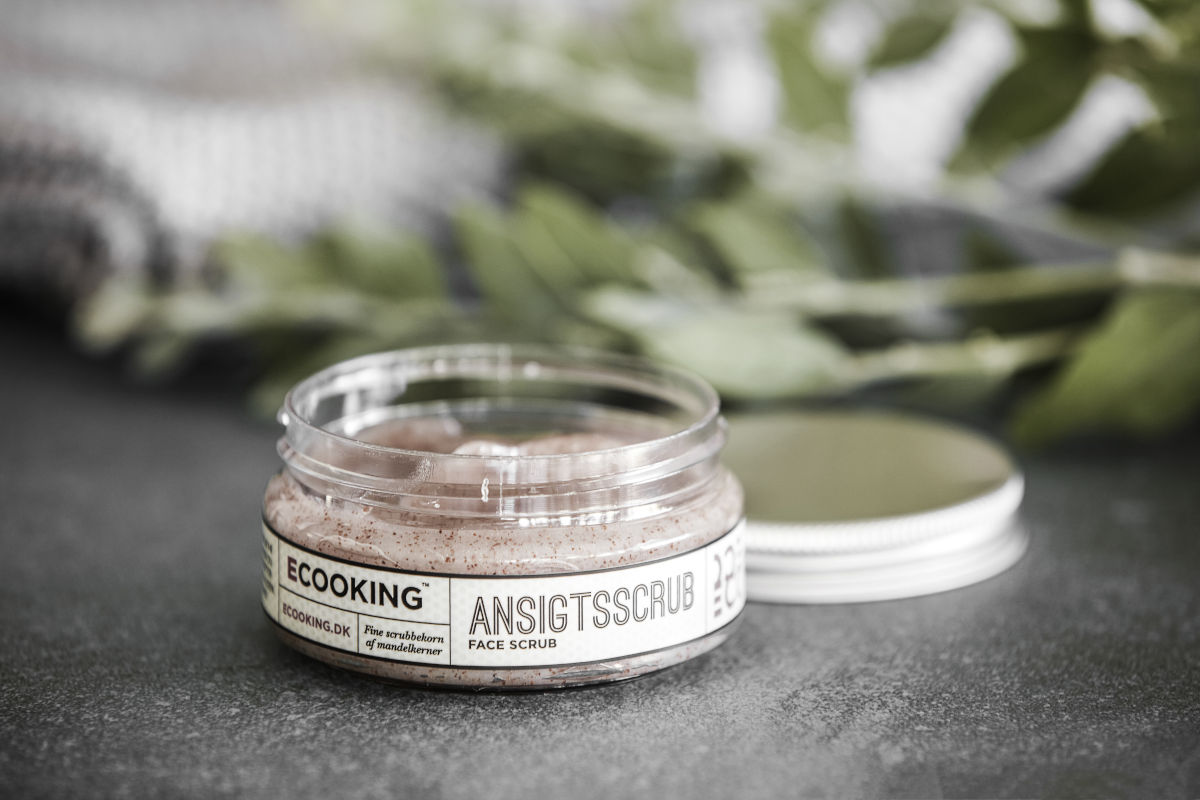 W hen Tina Søgaard began putting together various skincare ingredients to make a lotion for herself in her kitchen one night in late 2015, little did she suspect that her subsequent output would be well underway to reaching 30 countries by 2022. Despite its humble beginnings, Søgaard's product range Ecooking has proven hugely popular thanks to its mild, non-allergenic properties, honest and natural ingredients and, of course, its obvious effects on the skin.
Søgaard is no stranger to the skincare business. Though she was trained as a typographer, she was forced to give up her job following a car crash in her late 20s. Soon afterwards, however, her unusually well-developed sense of smell got her a job at a cosmetics manufacturer. "I'd always been able to distinguish between different smells very easily, which meant I had a natural interest in the beauty industry," she explains, "but I didn't realise I could turn that into a career at first." In 2001, she opened House of Cosmetics, the private-label company behind the recipes of many 'own brands' and celebrity lines of cosmetics and beauty products.
"The skin is our largest organ. Wear and tear as well as trauma can really manifest itself in the skin, so it's important we take care of it," she says. The residual trauma of her own accident coupled with sudden, significant weight loss took their toll. "For me, my face became increasingly grey and tired-looking, particularly after the weight loss. So I brought home all the ingredients from work I thought would help the most without considering cost or anything other than their effectiveness. Then I experimented until I found the ideal solution for my skin."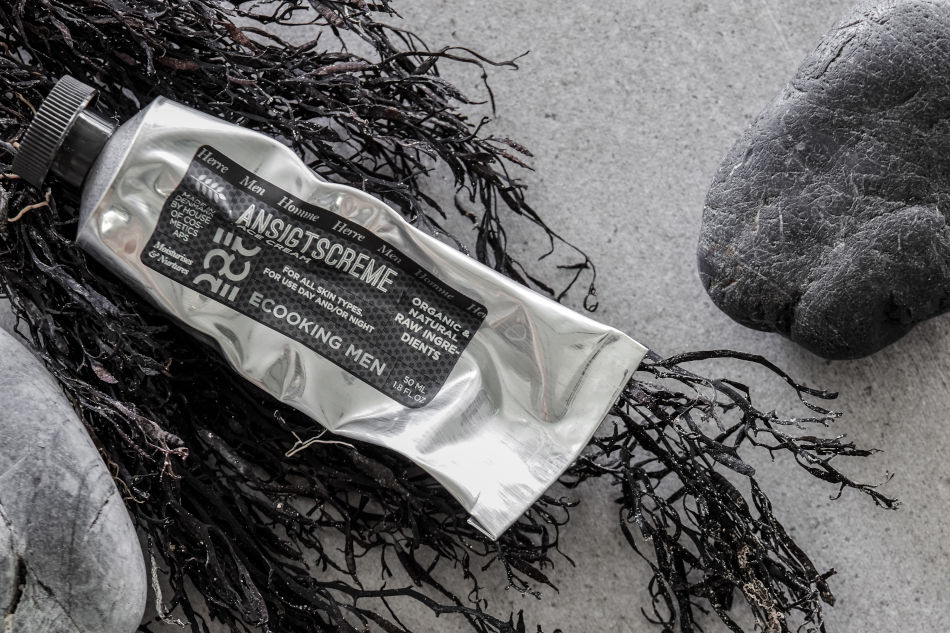 Word of mouth
Friends started noticing Søgaard's invigorated skin, and she was soon handing out samples and finding solutions for her friends' own problems as well as acne-laden teenagers. "It wasn't anything like a brand back then; I wasn't looking to sell at all," she says. "I was cooking up these lotions, scrubs and oils and throwing them in Tupperware boxes, jam jars and even schnapps glasses every once in a while. Eventually, someone with a shop approached me and asked if they could have 25 of each product. I had to scramble to find more professional-looking containers, labels and a name, and it really took off from there."
The name Ecooking came about as an amalgamation of 'ecological' and 'cooking', referring to the simple organic ingredients that all the products are made of and the company's humble start in Søgaard's kitchen. "It's a really fun but occasionally infuriating process to come up with recipes that work. It's like picturing these perfect macarons and having to find out the recipe by trial and error, but when you succeed, it's just the best – especially when other people love them too."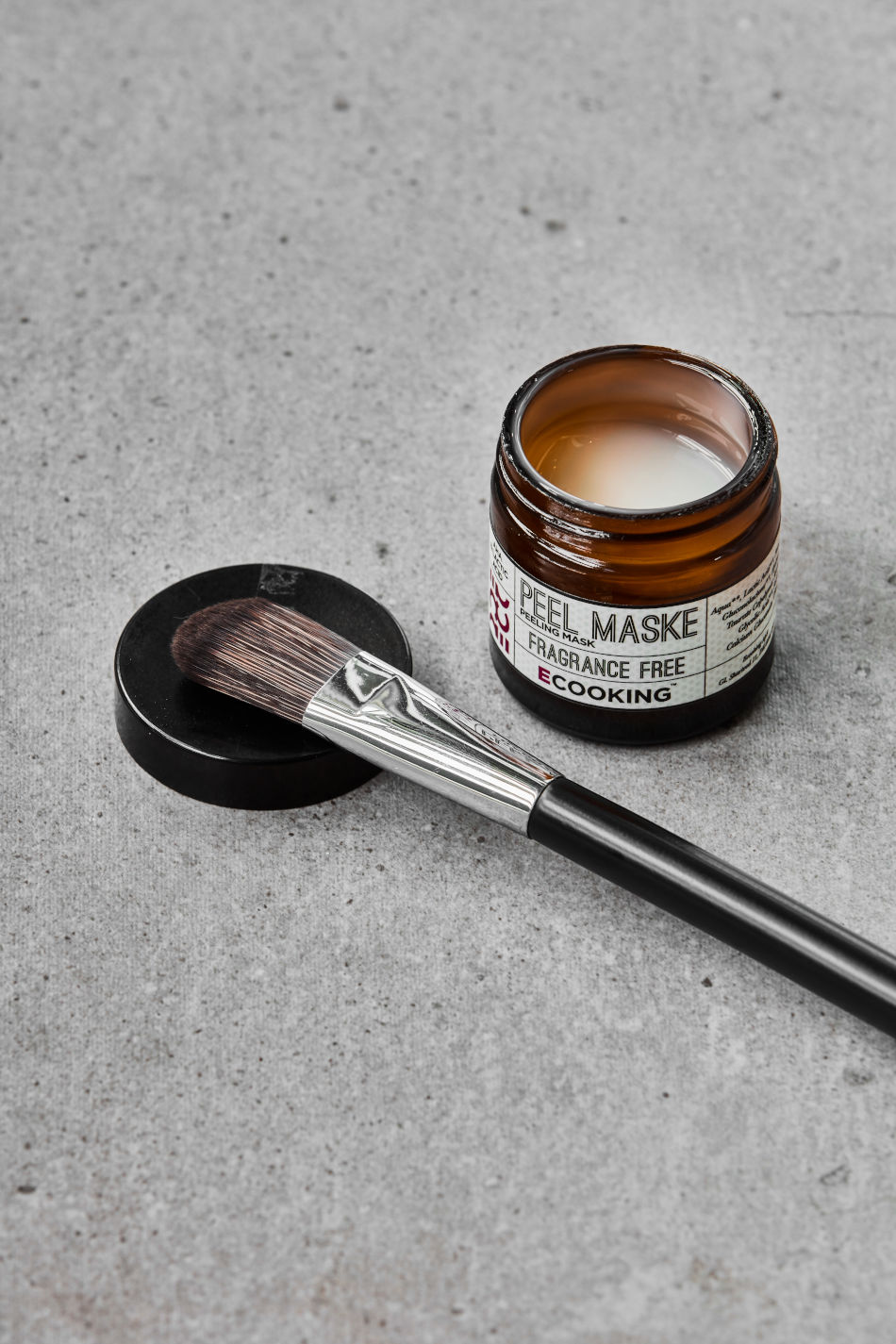 Honest ingredients
Ecooking may have moved out of Søgaard's kitchen and into its own little local laboratory, but the label stays true to its origins. Most of the Ecooking products are organic, many are vegan and some are so pure that they are actually edible – marked on the container with a cute little cooking pot. Most importantly, each product is carefully and clearly labelled with the common names of ingredients and their main properties. The website includes tips for the use and application of each individual product, such as how to avoid further drying out skin, which skin types suit which products, and even godsends like how to avoid ingrown hair when shaving.
"My mum used to call me up to ask me to explain ingredients to her. I know we all hate it when a beauty product has a list of ingredients half a kilometre long and written in something as interpretable as Martian," Søgaard says. "For people with allergies, that kind of thing can be directly dangerous too. And we clearly label our fragrance-free and anti-allergenic products so that they're easy to find."
Søgaard's edible multi-oil and face scrub won the Allergy Award in 2017 and 2018 respectively. Each product is ethically produced in Denmark with consideration for the environment and no animal testing, and the products contain no parabens or artificial dyes. They are sold at affordable prices so that most people can enjoy the benefits of good, healthy-looking and healthy skin.
Web: www.ecooking.dk Facebook: ecooking Instagram: @ecooking Tina's top tips for healthy skin: - Cleansing your skin and moisturising it regularly is the most important thing you can do. - Hyaluronic acid occurs naturally in the body and helps skin cling on to moisture, slowing down ageing of the skin and keeping it nice and healthy. This can be a good ingredient to look for in skincare products.
Subscribe to Our Newsletter
Receive our monthly newsletter by email