En til En Arkitekter: Combining flexible and beautiful solutions
By Helene Toftner | Photos: En til En Arkitekter
En til En Arkitekter, translating to One to One Architects, brings flexibility and beauty to the table. Having specialised in smaller projects such as private houses and cabins, they are now translating their expertise into bigger ventures.
The Bergen-based firm has stunning nature on its doorstep. The architects are also perfectly aware that beautiful surroundings bring extra challenges, fear of landslides and torrential rain to mention a few. Taking this into account, they have specialised in flexible solutions for each and every project and are now ready to take this expertise to the next level.
"We analyse every project down to the tiniest detail, adapting our proposal to the demograph, usage, weather and specific needs. While our earlier projects have been of a smaller scale, we now see demand for this sort of approach in bigger projects as well," says senior architect and co-founder Arvid Bjerkestrand excitedly.
Bringing back unpredictability
Thus the future appears bright for the firm, which wishes to bring back unpredictability. That might not be what one would expect to hear but, as Bjerkestrand explains, developers have had a tendency to use the same architect firms coming up with the same predictable solutions for too long. The tide is now turning, allowing firms such as En til En Arkitekter to showcase their flexible yet beautiful solutions.
"The end result is completely dependent on the client, but flexibility and beauty are consistent features," Bjerkestrand says and continues: "The main factor, however, is deep analysis of the customer. We spend a lot of time building up an understanding of who will be using the building, for example if the housing project is for young families or elderly people. There is no such thing as a one-size-fits-all solution in life in general, and certainly not when it comes to where you will live or spend a lot of your time."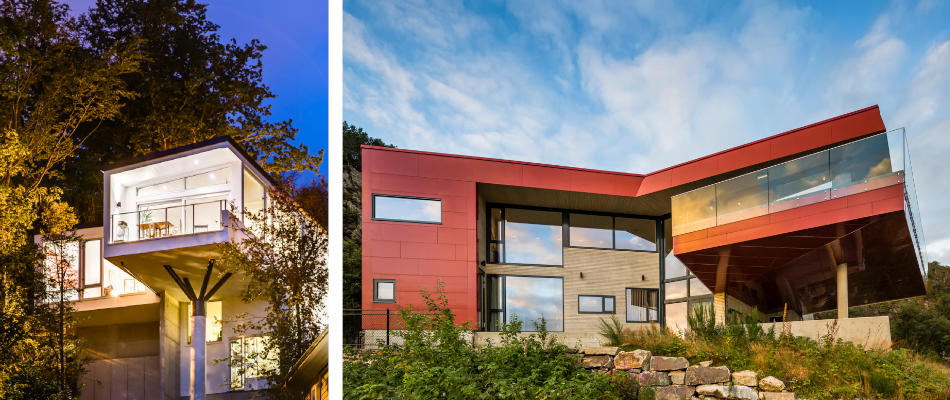 Changing challenges
Norwegian architecture often tends to be about creating private, closed-up spaces such as an individual's land, garden or view. "This probably has something to do with our culture and surplus of land," suggests Bjerkestrand. "But as we gather in the cities, the requirement for privacy is challenged. Norway is urbanising, but we need a push in the right direction. Therefore, we focus on humanism and collective considerations in our projects. If done right, architecture can bring people closer. Get to know your neighbour by creating natural meeting points, common houses and wide terraces instead of narrow passageways. A good home is about the right balance between open and close, the shared and the private, the many and the few."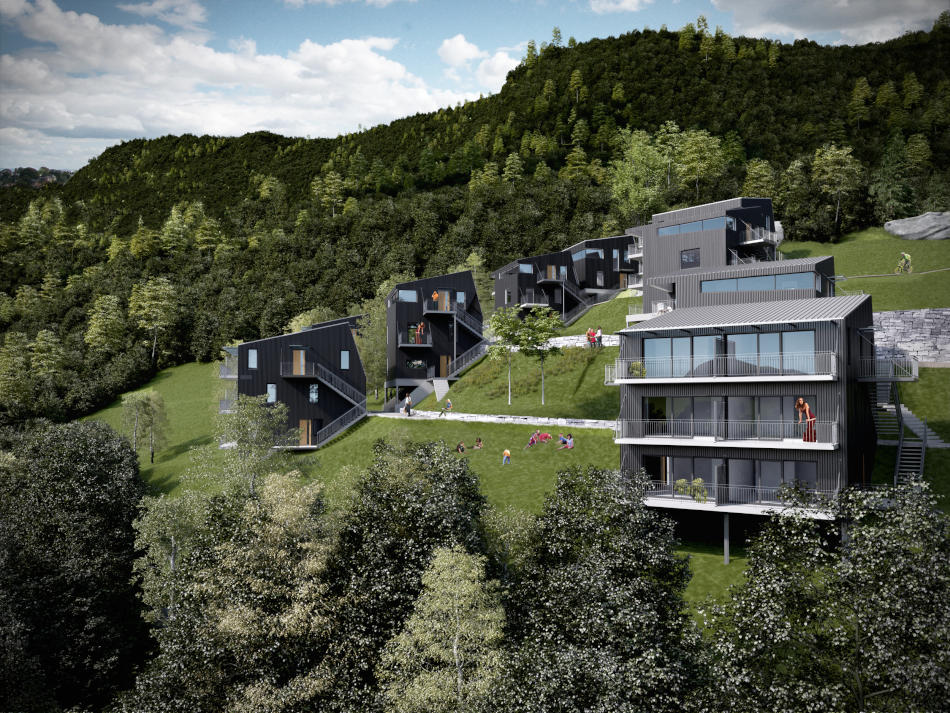 The hen house – big challenges for a small house
"The Norwegian seasons can get quite extreme, and therefore also the envelope of the house needs to be flexible," says Bjerkestrand. "Open up in the summer, get shelter from the rain or strong winds, find strength during snowfall and insulation for the cold." An excellent example of this flexible envelope is Hønsehuset (The Hen House), a holiday home located in the Bergen archipelago. The client wanted a second home for all-year use, which could house dinner parties for 20 people while also being intimate on occasions with only two people. It needed to be warm during winter and stay cool on hot summer days.
"It was like a Kinder egg where the building had lots of functions. In many ways it had all the challenges that characterise a big housing project," Bjerkestrand says, explaining how the firm solved it by creating a stunning triangular building that takes advantage of weather conditions and fosters a feeling of intimacy despite being really spacious. "It has gained lots of attention, and for good reason," he says.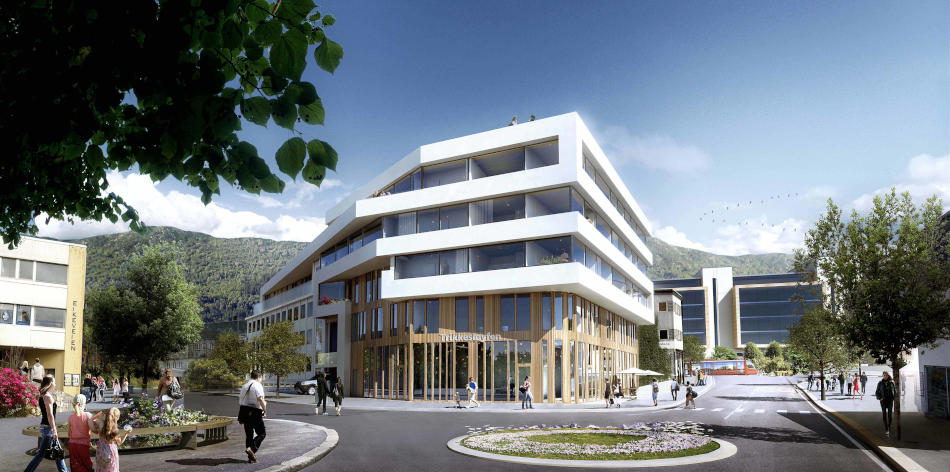 Developing a landmark – Ulriken 643
It would be almost inappropriate to talk about En til En Arkitekter without mentioning Ulriken 643, the Bergen landmark located at the top of the city's highest mountain. Mount Ulriken is a popular destination for locals and tourists alike with a cable car taking visitors all the way to the top, but it was missing that little something extra – like a restaurant with one of the best views imaginable.
En til En Arkitekter was granted the task to develop a visitor's area with a viewing platform and dining area, and in 2008 the astonishing result was unveiled. The complex consists of simple buildings and emerges as pure sculptural forms in a wild landscape. The architects kept the style in line with the surrounding nature, blending in perfectly with the colours of the mountain. Today, the cable car and viewing complex is one of Bergen's main tourist attractions, and there is no doubt that the firm has set its mark on the city for the a very long time to come.
For more information, please visit: www.entilen-arkitekter.no
Subscribe to Our Newsletter
Receive our monthly newsletter by email