Erik Jørgensen Møbelfabrik: A legacy of globally esteemed icons, produced locally
Text: Camilla Pedersen | Photos: Erik Jørgensen Møbelfabrik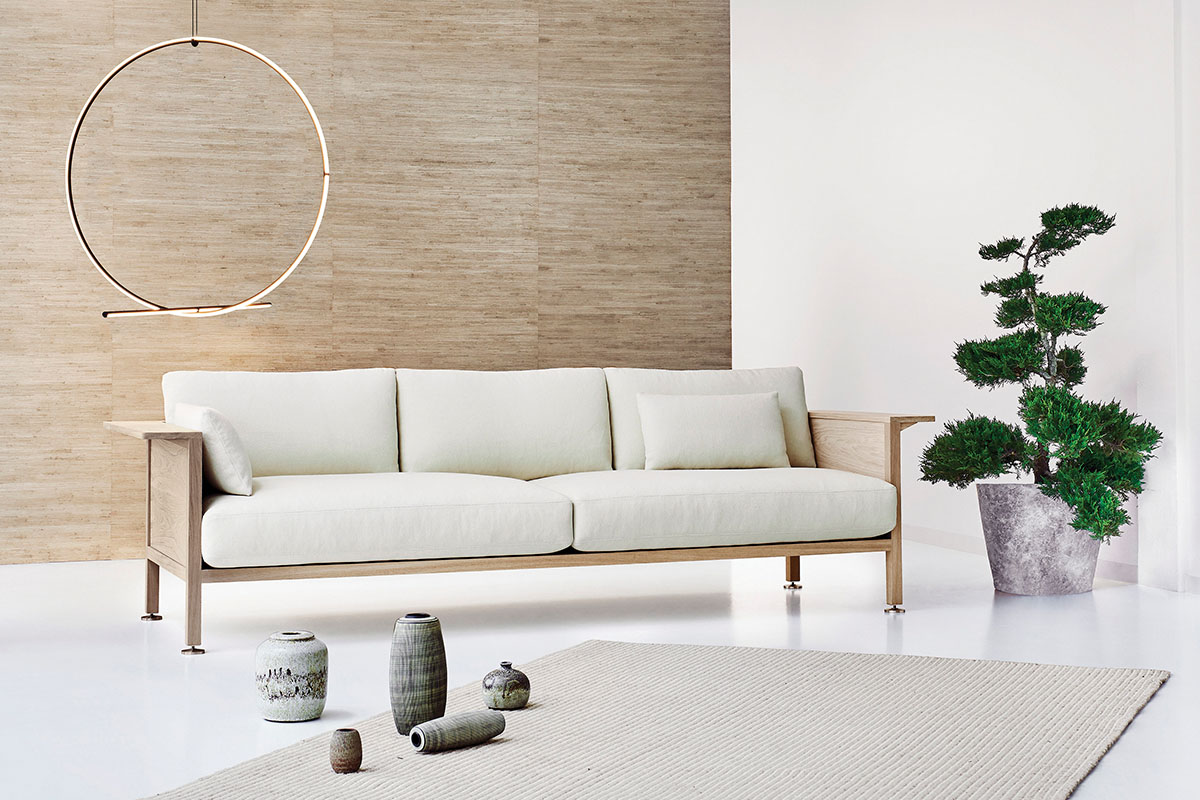 It all began in a little workshop in Svendborg, Denmark. The year was 1954, a time when people did what they could to prolong the lifetime of their belongings, much like today. So that's what Erik Jørgensen started doing for a living: as a trained saddler and upholsterer, he gave new life to worn-out upholstery furniture and soon became known for his skill, precision and care. So much so, that Hans J. Wegner knocked on his door one day. The rest is history – a history that put iconic pieces from Erik Jørgensen Møbelfabrik into many homes and acclaimed spaces globally. But production stays local in Svendborg.
"Our dad was very visionary and slowly grew his upholstery business, piece by piece, with uncompromisingly high standards of quality and craftmanship. In the early 1960s, he moved out of his little workshop and into a furniture factory, where he could also develop his own designs. It was a decade that was characterised by change and innovation. People had an increased spending power, and that was reflected in private homes. A wind of change swept across continents and offered room for elegant and light designs to replace the dark and heavy pieces that had furnished private homes. This development shaped the designs that were produced in his factory and also marked the beginning of a series of collaborations between him and flourishing designers a few years later – designers such as Rud Thygesen and Johnny Sørensen, who challenged the status quo through their modern modes of expression," says Niels Jørgensen, who took over the company with his brother Ole when their father passed away in 1998.

Icons in the making
The praise of Erik Jørgensen's work quickly spread, and iconic designers such as Hans J. Wegner and Poul M. Volther approached him with their challenging designs, which demanded supreme upholstery skills and finesse. "Hans J. Wegner contacted our dad in 1988, as his Ox chair from 1960 had proven difficult to upholster. One year later, it was launched at the international furniture fair in Milan, and it has been a design icon ever since. We also still produce Volther's Corona chair," says Jørgensen.
"But making furniture is not easy nowadays," he continues. "Many manufacturers move production to eastern Europe and Asia, and designs are copied everywhere. It's a shame, as good design needs time and attention. This tendency also makes the life cycle shorter, which is obviously not very sustainable. It's a very sad development, but we insist on doing things differently and keeping production local. Thanks to our father's uncompromising approach, Erik Jørgensen Møbelfabrik has always been associated with high quality, and it is something we have cultivated even more over time by gradually making use of finer leather goods, better foam and even more care through the processing of the materials. We're always striving to do better. That's also why we're now collaborating with the Norwegian brand Snøhetta on design that focuses on adaptable and sustainable materials."
Moving into the contract market
When the oil crisis in 1975 made people hold on to their money, Erik Jørgensen started to design furniture for the contract market. This led to close collaborations with design duo Johannes Foersom and Peter Hiort-Lorenzen – a collaboration that is still going strong and has resulted in a portfolio of internationally acclaimed projects.
"Over the years, we have been part of some significant projects that we're extremely proud of, including the Bella Sky hotel at Amager, the Museum of Modern Art in New York, the Copenhagen Opera House and the Maersk Tower in Copenhagen. These are all projects where a great deal of respect has been given to the building, and we're happy to contribute to the architecture and enrich the experience for the visitor. And at the end of the day, that's what we want our designs to do. Good design is not just aesthetically appealing; it also needs to be comfortable. Form always follows function in good design. A well-designed piece of furniture lures people in with its aesthetic appeal. When they sit, they experience its comfort – it's almost like a flower that opens up."
While balancing contract and private markets, and classic versus modern pieces, one thing is certain: "The main principles of design and quality are still based on the legacy of our father. His flair for craftsmanship and upholstery is still the underlying theme in our practice today. And that's why production remains with our skilled workers right here in Svendborg."
www.erik-joergensen.com Facebook: erikjoergensencom Instagram: @erikjoergensen Pinterest: Erik Joergensen LinkedIn: Erik Jørgensen YouTube: Erik Jørgensen
Subscribe to Our Newsletter
Receive our monthly newsletter by email