Etly Klarborg: Danish Christmas gnomes ready to explore the world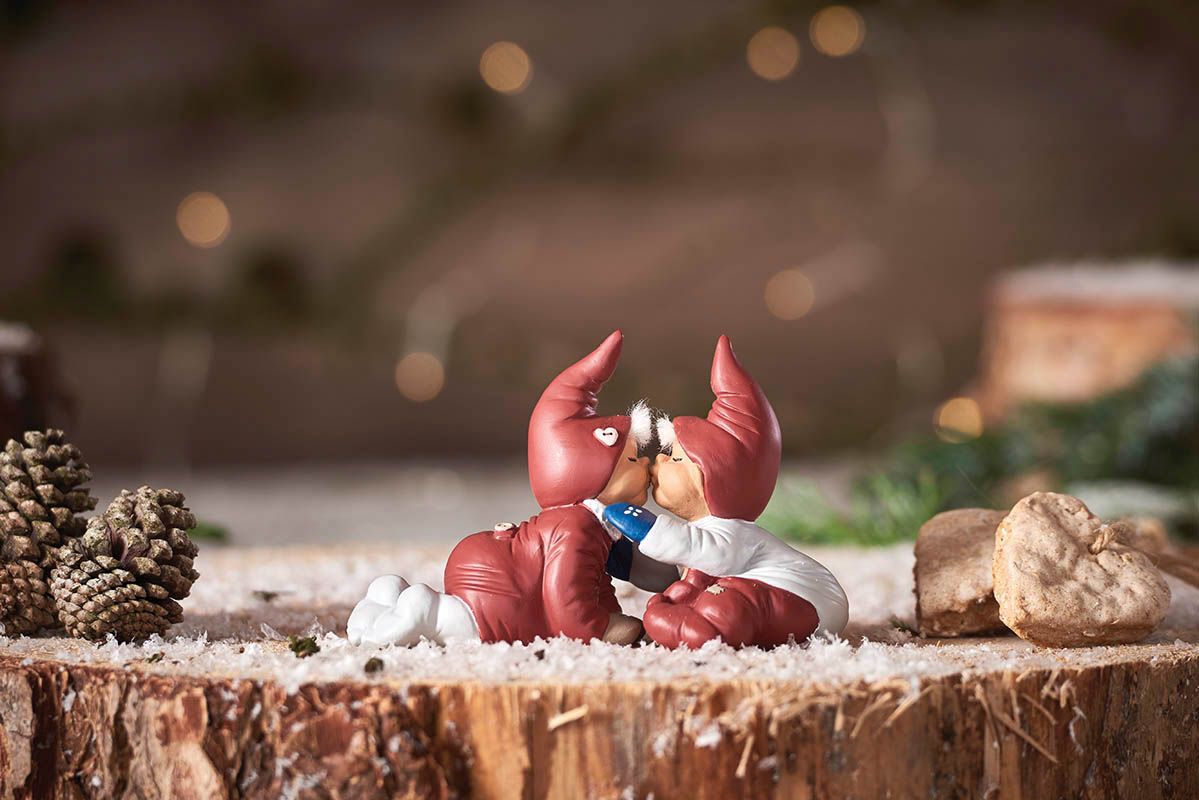 Ever since she was a girl, Etly Klarborg has been in love with making 'nisser', the special Danish Christmas gnomes. Today, her collection includes more than 250 small, blue-eyed, potbellied people, and they are no longer just loved by her, but by people all over Denmark.
TEXT: SIGNE HANSEN | PHOTOS : KLARBORG
MAIN IMAGE: Etly Klarborg's 'nisser' have spread to every nook and corner of Denmark, and now they are ready to explore more of the world.
Created about 30 years ago, Klarborg's first signature potbellied 'nisse' was inspired by her oldest son, Martin. "One evening, when I was putting him into his nightwear, his round baby belly popped out of his shirt and all of a sudden I just had this vivid image of this little 'nisse' with his belly popping out," she explains.
Later, gnomes inspired by and named after Klarborg's two younger sons, Mads and Mathias, also emerged, and the making of Klarborg's characteristic 'nisse' people had begun.
The first of Klarborg's gnomes were sold exclusively through her own, still-existing farm boutique in Moseby, Jutland. But soon, the red-hatted clay people started to travel to every nook and corner of Denmark. Klarborg, who made her very first 'nisse' when she was just four years old, became, and still is, completely engulfed in their world. "I think in 'nisser' all year round, even on a summer's day when I'm out gardening; suddenly I'll get the idea for a 'nisse' – they just pop into my mind – and I'll walk around smiling to myself, because knowing that I'll get to bring that little face to life is an amazing feeling," she says.
By now, Klarborg has designed more than 250 'nisser' in her garden workshop, most of them inspired by friends and family members. And while her three initial gnomes – Martin, Mads, and Mathias – are now, in real life, fully grown, they are still involved in the ever-expanding 'nisse' empire. In fact, they are behind the beginnings of a global 'nisse' exploration. "It's a bit crazy, the way their popularity has spread in Denmark," says Klarborg. "So far, we haven't really done much to send them any further than that, but that's what the boys will now be in charge of. Maybe they will go to countries like Norway and Sweden, or even Japan and the U.S."
Web: www.etlyklarborg.dk
Left: Etly Klarborg has been making 'nisser' ever since she was a little girl.
Subscribe to Our Newsletter
Receive our monthly newsletter by email