Eva Brandt: Unique ceramics inspired by nature and the Native Americans
Text: Heidi Kokborg | Photos © Eva Brandt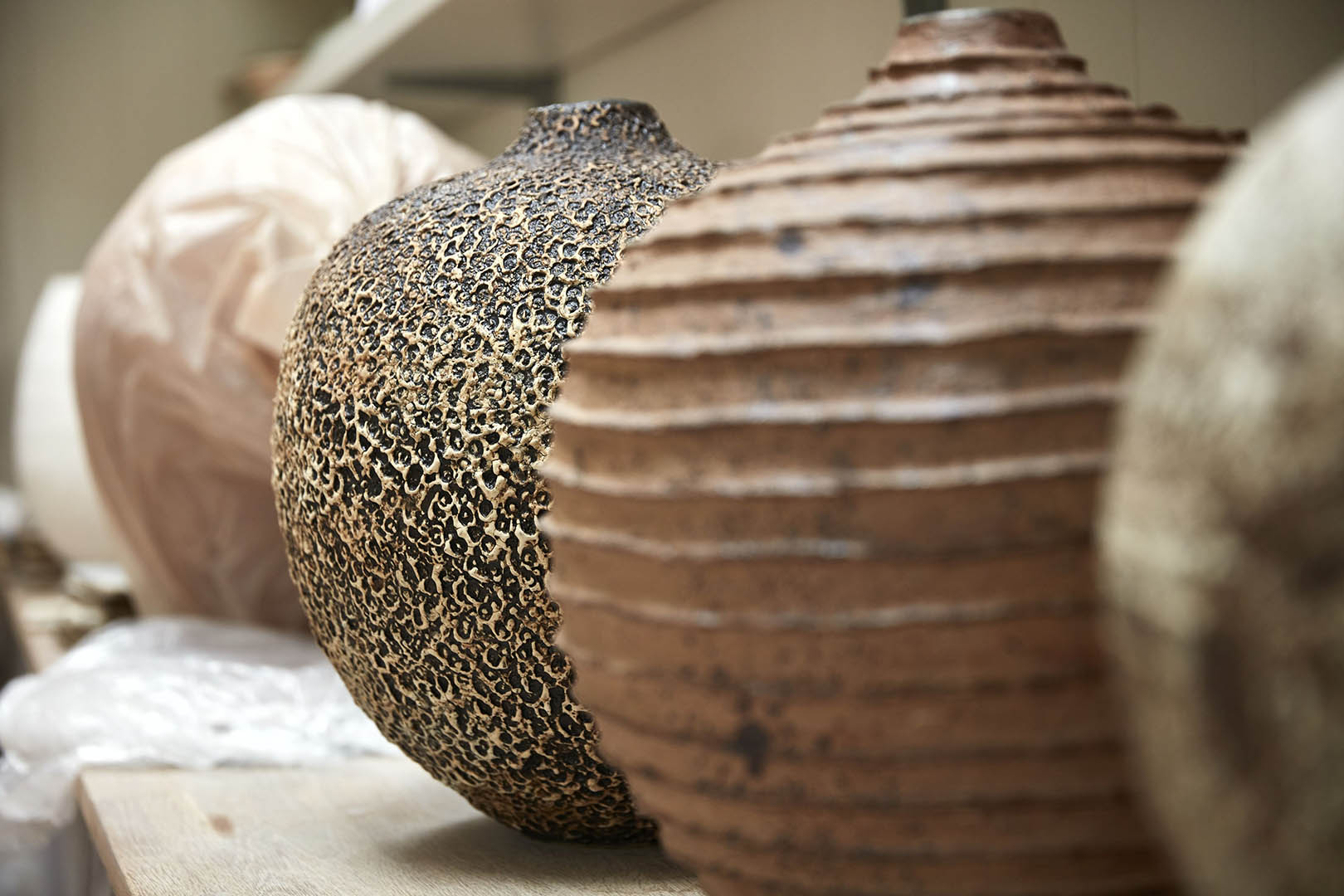 Eva Brandt creates one-of-a-kind ceramics. Inspired by powerful geological processes, the ocean, and plants, all her ceramics have an earthiness and simplicity to them that you will not find anywhere else – almost as if they are tiny pieces of Mother Earth.
Tucked away on Bornholm, you can find Eva Brandt's studio, shop and home. Her shop might just be the smallest on Bornholm, but you will be pleasantly surprised by her beautiful ceramics, her lovely garden, and a friendly, loving vibe. It is like entering a different world. "I am inspired by nature – plants, sea life, geological processes, volcanoes, the wind. The Earth is constantly evolving. Nothing is permanent. When I make ceramics, I feel like a part of that process. I work with materials from Earth and expose them to water and extremely high heat – just like the inside of Earth itself," she says.
When you see Eva Brandt's ceramics, you might get a sudden urge to touch them. They almost appear to be alive, which is exactly the intention. "I try to achieve a sense of inner life radiating from my ceramics, using simple and stringent shapes with small irregularities, combined with rough surface textures, chalk-like matte slips, dark graphic patterns, and sometimes a shiny glaze," Brandt explains. "It is very important to me that there is life in what I create. I do not want my products to just be dead things. I want them to have a soul."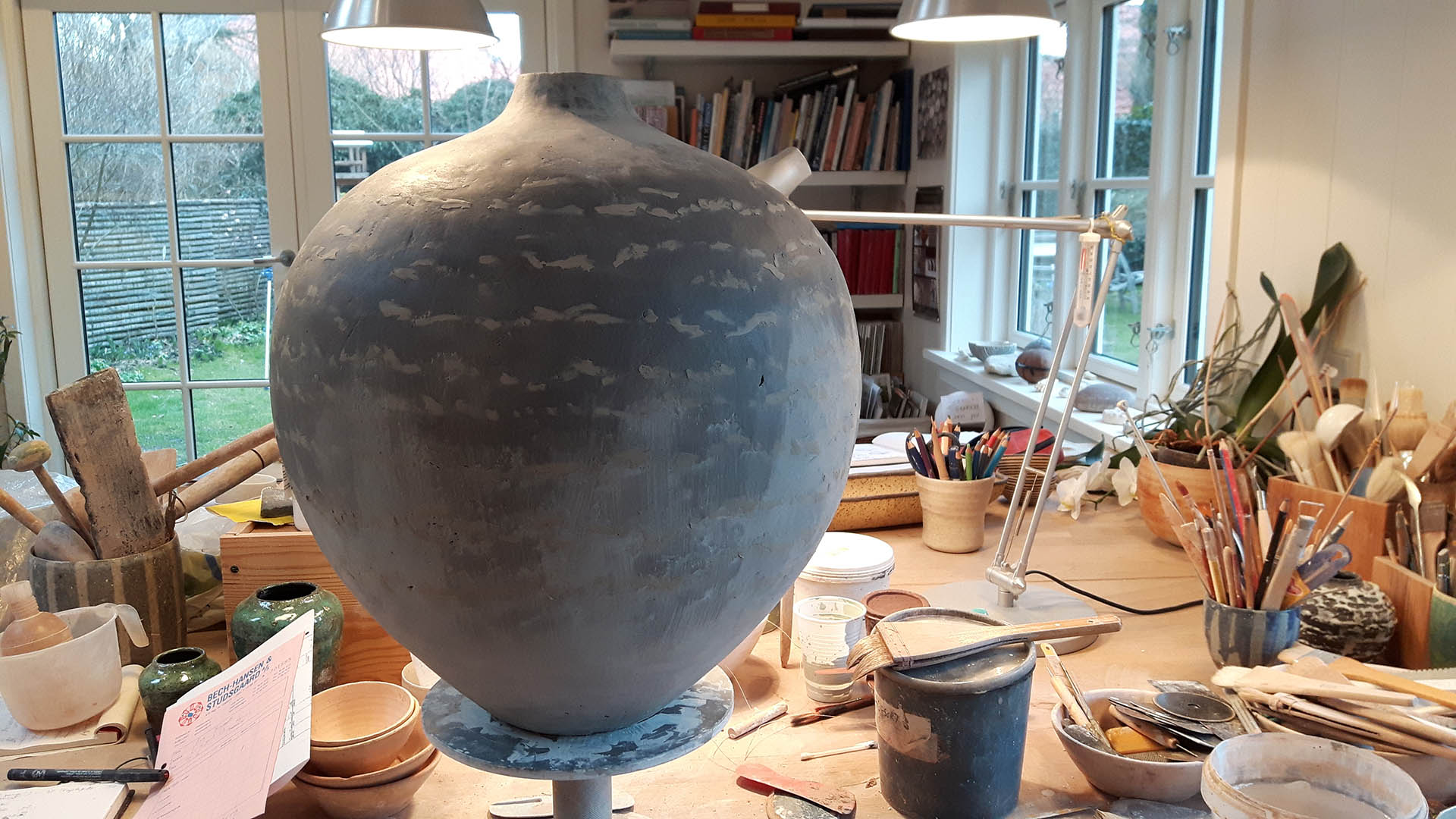 Native American techniques
This, along with her love for nature, goes perfectly with her connection to the Native Americans. In 1996, on a trip to New Mexico, Brandt was lucky enough to be taught the traditional Native American coiling technique. Until that trip, Brandt had never been coiling; today, it is a huge part of her exhibitions. "I feel like a Native American inside. I love their ceramics. I love the way they move in nature – they see everything from the stones to the plants as being living beings. They don't abuse nature, but instead work with her," Brandt explains.
She is also inspired by and feels connected to old Japanese, Chinese and Islamic ceramics, which is evident in her work. Her pieces have a simplicity, an everlastingness and aesthetic beauty to them that you will also see in old Chinese, Japanese and Islamic ceramics.
You can buy her work at her shop in Rønne, at Reflax in Svaneke, and at Flow Gallery in London.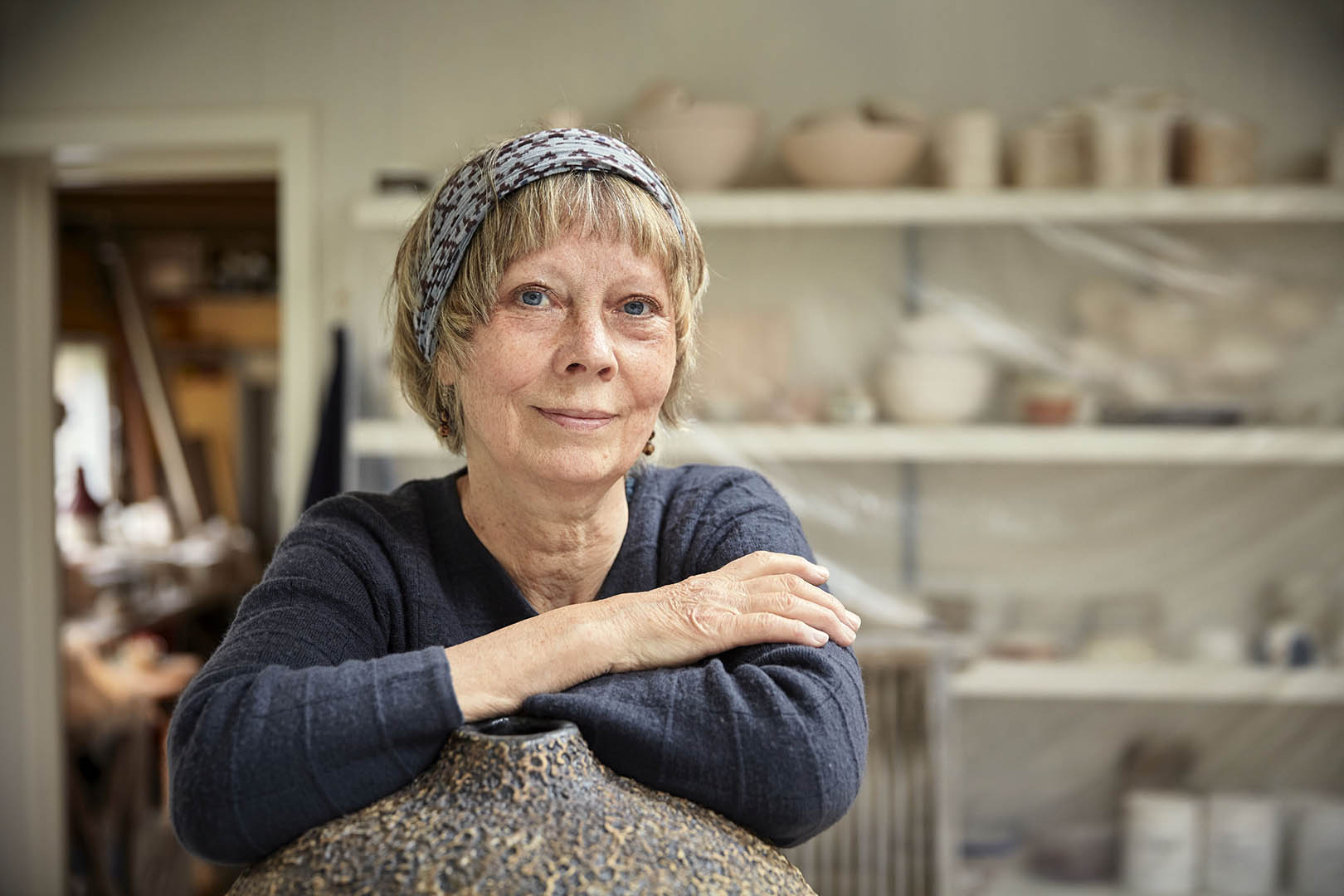 Subscribe to Our Newsletter
Receive our monthly newsletter by email