FÆNGSLET: A captivating experience
TEXT: NICOLAI LISBERG | PHOTOS: FÆNGSLET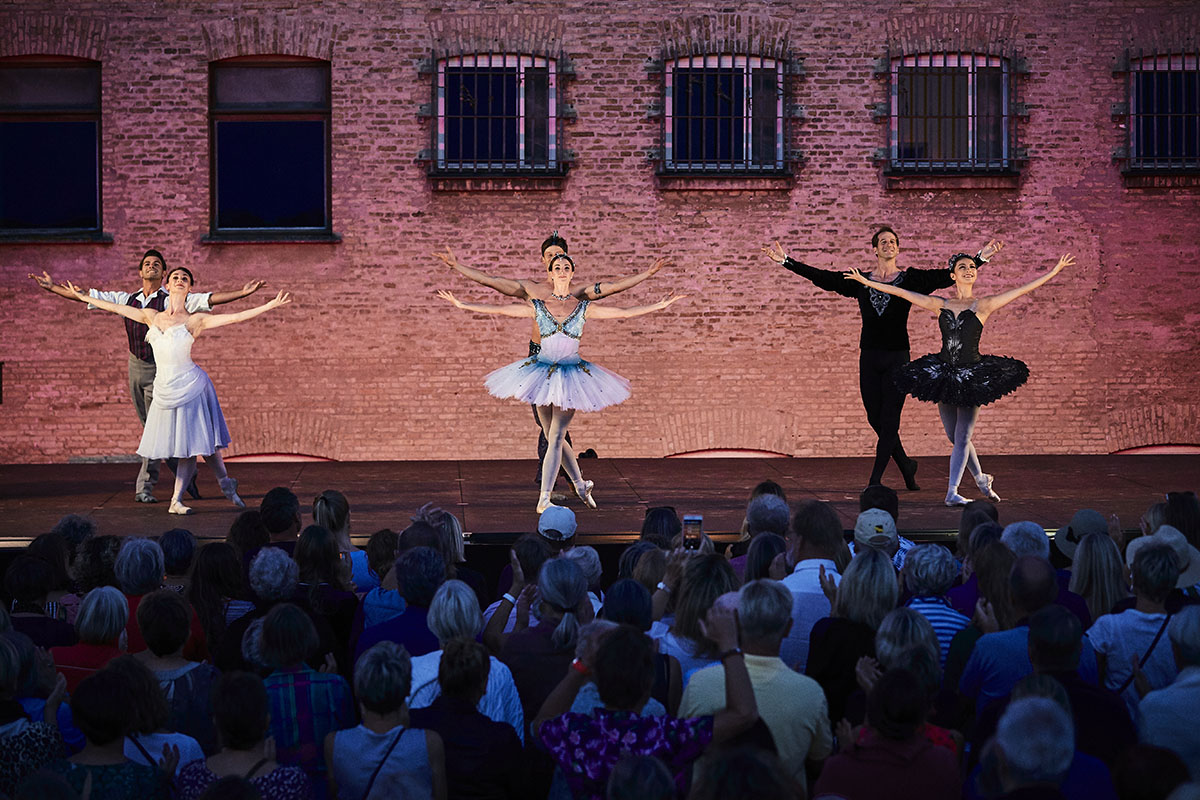 The prison in Horsens used to be a stain on the city, but after its reopening as a cultural institution in 2012, FÆNGSLET has become a recognised landmark attracting visitors from all over the world with its countless cultural opportunities.
Do you fancy spending a romantic weekend with your partner in a prison cell? How about having your work conference behind prison walls, solving a murder mystery or simply reliving the history of the prison in the award-winning museum?
Since 2006, when the last inmate left the former Horsens State Penitentiary, a lot of work has been put into creating what is today known as FÆNGSLET ('the prison'). It has become a cultural institution, where the aim is to offer extraordinary cultural experiences for everyone on a daily basis.
"I can't think of any other place with such a variety of events and experiences that we offer here at FÆNGSLET. A prison is usually closed to the public, but we've opened it up, giving insight into life in prison and creating plenty of cultural events. There is a lot of history here, which we combine with creating new experiences," says Maria Emilie Levy, communications and marketing manager at FÆNGSLET.
The stories from the past are both dark and impressive, and the museum tells all of them by offering experiences of the life behind walls through sound, film, photos and belongings. It was here, at these very premises, that the last beheading in Denmark took place in 1892, when inmates were forced to witness Jens Nielsen's last breath. It was also here that the famous escape artist Carl August Lorentzen managed to dig an 18-metre-long tunnel over the course of 11 months, then escaping to freedom. Both stories are told at the museum, and visitors can even experience a reconstruction of Lorentzen's tunnel and his great escape.
Sting and the prison guards
Every year, FÆNGSLET welcomes more than 100,000 visitors from all over the world, and some of them choose to spend a night in a prison cell to get an even more unique experience.
"Written on the walls in each cell is a story about a prisoner who once stayed there. Storytelling is a very important factor for us, and we want to leave our guests with an impression they couldn't get anywhere else. It's also possible to have a guided tour with a former prison guard, who can provide insider knowledge of life in the prison," says Maria Emilie Levy.
Throughout the years, FÆNGSLET has become known for its ability to attract some of the biggest bands, such as Metallica and Foo Fighters, and later this year they will welcome Sting. There is also an annual mediaeval festival, a big Christmas market with over 200 stalls and a beer festival, and Verdensballetten ('the world ballet') performs on the premises as well – so it is safe to say that there is something for everyone. Common for all of the events, different as they may be, is the fact that they all take place in a unique setting with a unique story.
One of the latest initiatives at FÆNGSLET is the new culture and conference hall, Vestsalen. Two floors have been removed from the 150-year-old building to open it up towards the prison yard with a glass facade, which helps to support the transformation of the former state prison from closed to open.
"We now have a five-star conference hall, and we've experienced a growing interest from companies who want to host conferences here – also from abroad. The conference hall is an architectural and modern pearl, while still staying true to its history," explains Maria Emilie Levy.
Companies can combine their work conferences with several team-building opportunities – such as solving a murder mystery or learning how to abseil down a prison wall. FÆNGSLET is dedicated to creating synergy for their guests during their stay, says Maria Emilie Levy and adds: "When guests arrive for a conference, they are greeted by staff wearing traditional blue shirts and a large old set of keys, before they are escorted further to their venue. On occasion, we have actors walking around as prison guards to create a more authentic atmosphere. FÆNGSLET differs from most other venues and guests often express how it stands out as a special place because of its exceptional environment."
Web: www.faengslet.dk/en Facebook: faengslethorsens Instagram: @faengslet LinkedIn: faengslet
Subscribe to Our Newsletter
Receive our monthly newsletter by email