Fashion Diary: February 2022
By Åsa H. Aaberge | Press photos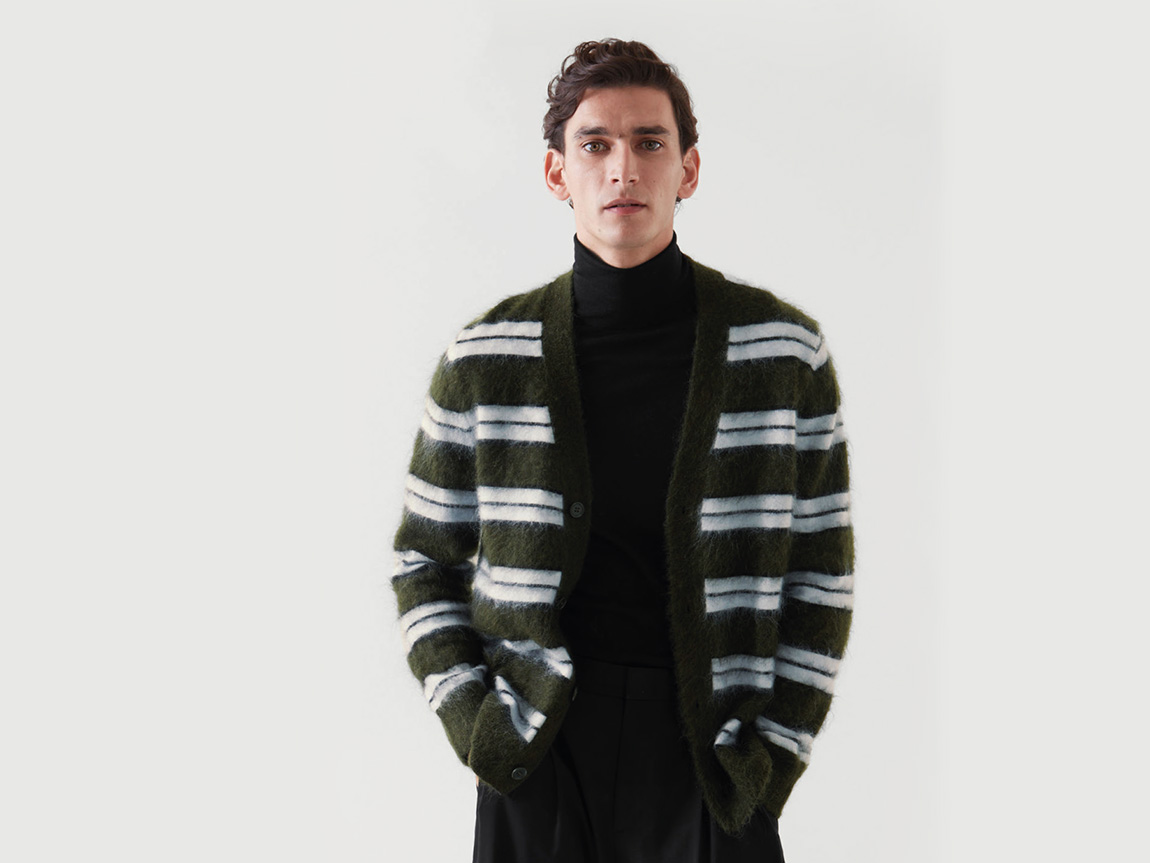 It might still be winter outside, but refreshing colours can make us dream of spring as the shops fill up with garments for warmer days, hinting that a new season is on the horizon. Hues of violet and blue were recently named colours of the year – and sure enough, warm violet and calming blue shades are perfectly on-trend this season. Let colourful transitional attire carry you softly from the greyest of winter towards the joyful, lighter spirit of spring.
Not many garments can compete with an easy-to-throw-on cardigan between seasons. Add some wool, lilac and green too, and it makes for the perfect transition piece that is both on-trend and suitable for the bitterly cold late winter, as well as the early spring.
Cos, cardigan, €99
Not quite a cherry, but perhaps more like the blueberry on top, with this sky-blue beanie from Danish Lovechild 1979.
LoveChild1979, Beanie, €60
This timeless silver signet ring from Norwegian Tom Wood stands out from the crowd with its sparkling violet amethyst. Wear it with any outfit, in any season.
Tom Wood Lizzie ring, €579
A pair of corduroy trousers add dapperness as well as softness to any look. This aubergine purple one from Swedish Acne Studios features, in addition to its fashionable colour, a trendy combination of a boxy 'grandpa' fit and sophisticated pleats.
Acne Studios, Corduroy trousers, €300
Garments truly do have the power to shift your mood. Wearing lilac from head to toe, like this outfit from Danish Stine Goya, you'll potentially make the people you encounter smile, also. The over-sized silhouette of the soft cotton candy corduroy trousers adds some coolness to the cuteness of the outfit, too.
Stine Goya Fabian pants, €250
Stine Goya Prince shirt, €280
Stine Goya Ari blouse, €140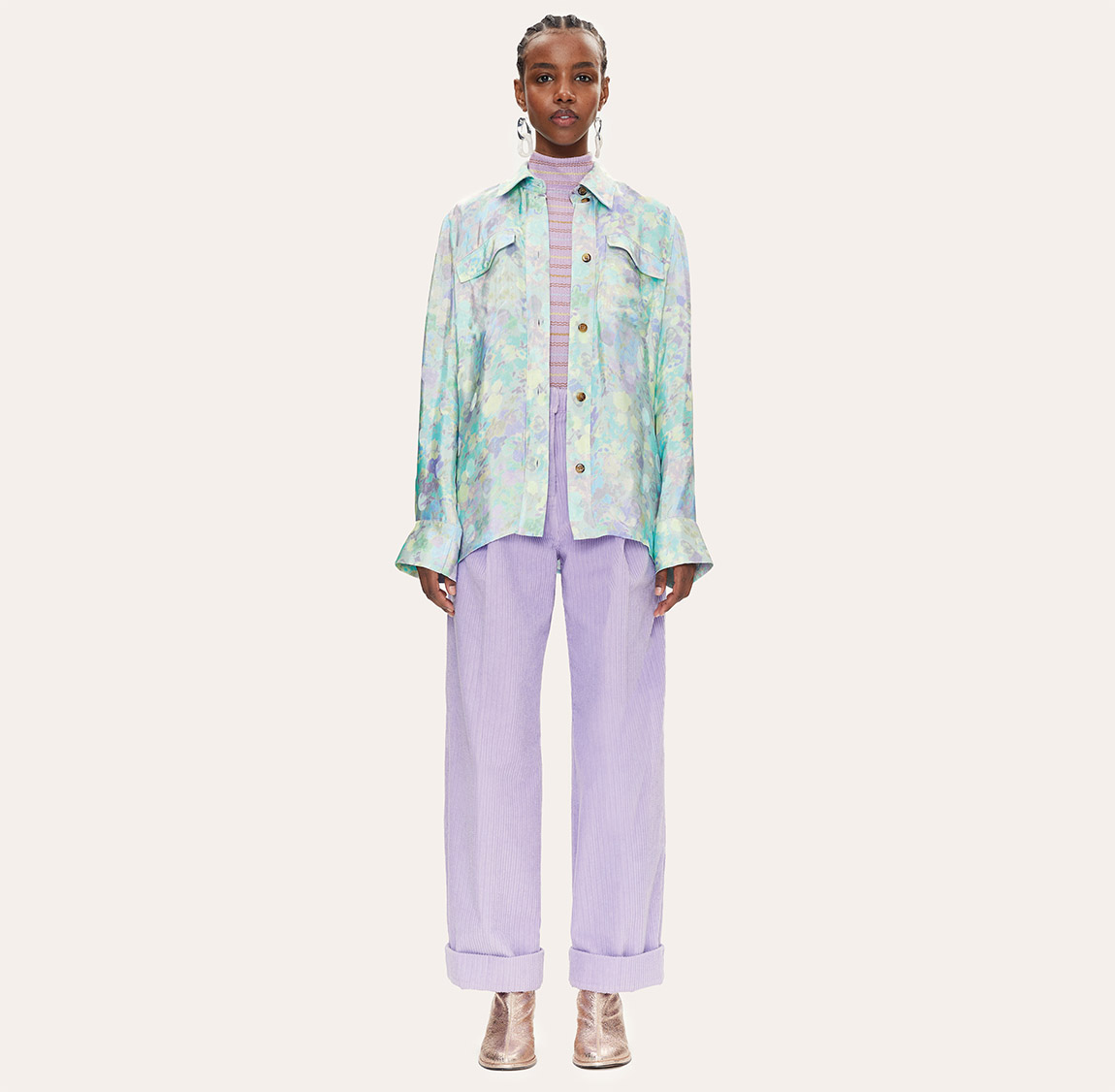 If wearing a full-on colour palette is not your thing, tiny touches do a great job, too. Playful hair claws are still fashionable after a few seasons in the spotlight, and this one from the Danish jewellery and accessories brand Maanesten is bedazzled with stones to make any bad hair day a glamorous one.
Maanesten Cloud hair claw, €40
Trust a good tote to carry all the bits and bobs of your daily life. Finnish Marimekko's iconic Unikko pattern in lilac is a good choice that adds a subtle touch of colour to your everyday style.
Marimekko, tote, €73
This lilac cardigan from Acne Studios is made in a soft mohair blend. The open knit makes it transparent enough to show off another colourful top underneath.
Acne Studios, cropped cardigan, €300
Subscribe to Our Newsletter
Receive our monthly newsletter by email