Fashion Diary – June 2019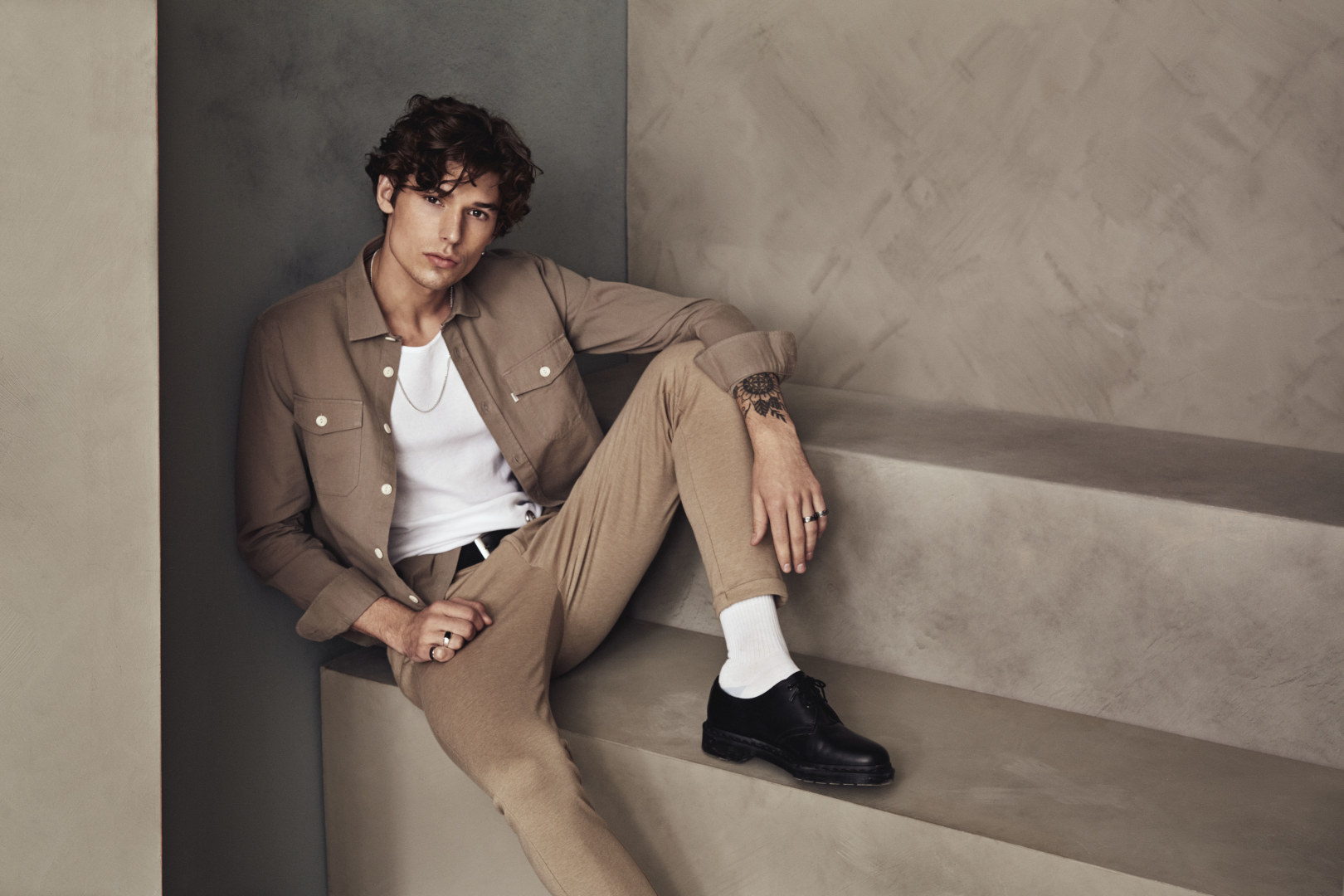 This spring and summer, we want to help you embrace the colour trend of the season: beige! Trust us when we say that beige is not boring. Add more classic neutrals to your wardrobe and experiment by mixing different beige tones for a sophisticated, effortless and chic look.

LEFT TO RIGHT: ARKET, EMBROIDERED TOP | BIRGITTE HERSKIND,'KAMMA' JACKET
With a slim silhouette, this top is cut from a sheer, crinkled fabric with an all-over floral embroidery. With its beautiful details and delicate, romantic look, it is perfect for warmer days. A versatile top you can wear together with a floaty skirt, a pair of shorts or skinny jeans.
Arket, embroidered top, £59
The Kamma jacket by Birgitte Herskind is the perfect spring and summer jacket and makes it a flattering look for anyone. With an oversized fit in the finest pink and camel-colored cubes, it goes down over the hips and has two large front pockets that complement its relaxed vibe and shape.
Birgitte Herskind, 'Kamma' jacket, £269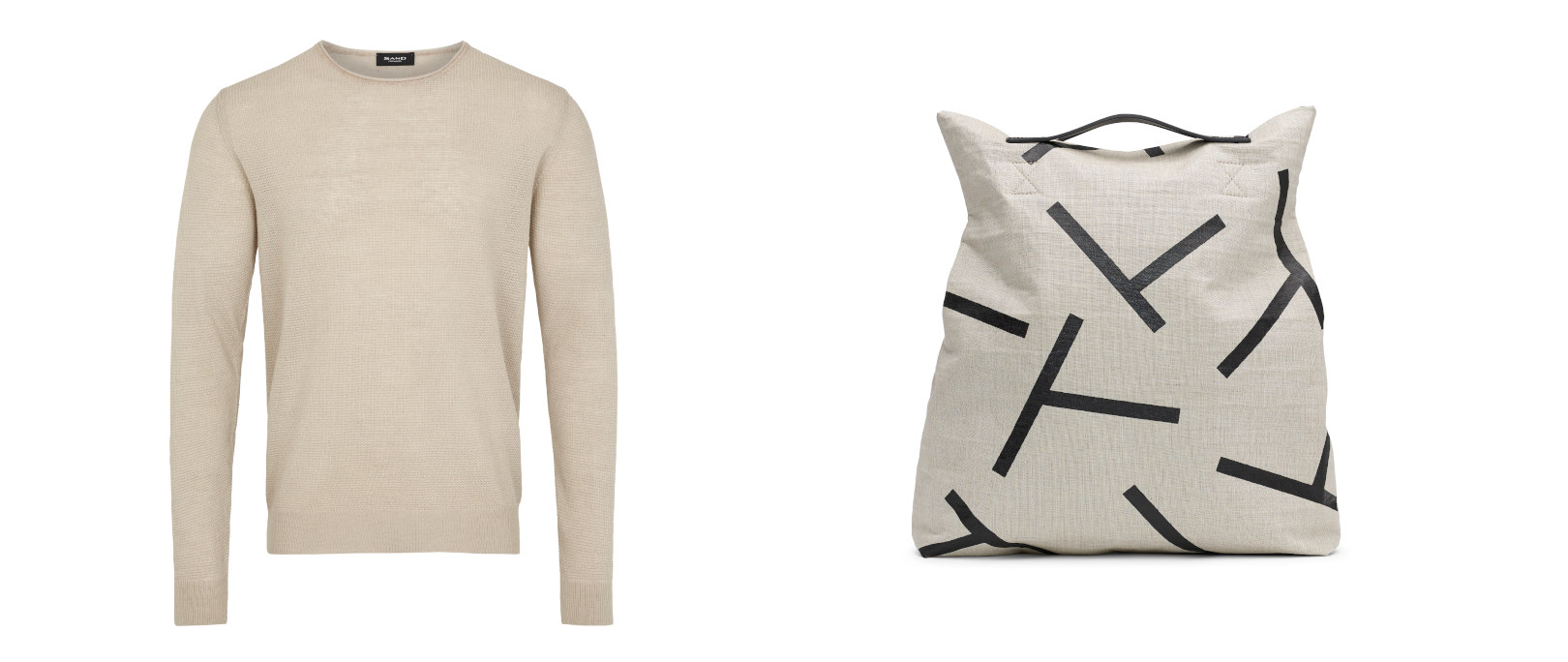 LEFT TO RIGHT: SAND COPENHAGEN, BASKET KNIT | MISMO,'M/S FLAIR' BAG
If you are unsure about beige, start by opting for a classic item like a sweater and pair it with other prints and colours to ease into the trend. Made of a cotton and linen mix in luxurious Italian yarns, with a modern slim-fit round-neck, this knit from Sand Copenhagen comes in a basket weave structure. Team yours with jeans or a suit for a contemporary look.
Sand Copenhagen, basket knit, £159
Roll it, fold it, store it, love it! Use the M/S Flair bag from Mismo as your main bag or tuck it inside another in the event that you need multiple carrying options. The long nylon-ribbon handles make it easy to carry over the shoulder, and a set of horizontally placed full-grain bridle leather handles, hidden under the top fold, offer a firm handheld option as well. It packs completely flat – an ideal travel companion for city exploration this summer.
Mismo, 'M/S Flair' bag, £174.48

LEFT TO RIGHT: ØRGREEN OPTICS, 'BARDOT 3' FRAMES | GRAM,'435G' SNEAKERS
Accessories are the perfect way to introduce more neutral shades to your wardrobe, and what about a new pair of glasses? These Bardot 3 frames from Danish brand Ørgreen Optics were inspired by the minx-like blonde bombshell whose nonchalant style was all about attitude with a light and luxe style.
Ørgreen Optics, 'Bardot 3' frames, price on inquiry
A pair of beige shoes is the perfect starting point to build an outfit. The modern classic 435g sneaker from the innovative shoe company Gram from Sweden is made for all Scandi minimalism aficionados. Retro style meets fashion forward. Fun fact: the brand is centred around the concept of weight, with each shoe model being named after the first sample's weight in grams.
Gram, '435g' sneakers, £180

LEFT TO RIGHT: OUTFIT FROM MOODS | OUTFIT FROM GESTUZ
For a head-to-toe look in similar shades of beige, add white in between to break it up. Get inspired by Norwegian brand Moods and team their Fuego Vik overshirt with the slim Paul Club trousers. The elastic finish makes the trousers soft and comfortable, making you feel like you are wearing joggers but still looking stylish.
Moods, 'Fuego Vik' shirt, £98
Moods, 'Paul Club' trousers, £89
Start with a basic skirt and add a flash of one bold colour, like, for instance, red, to bring your look to life. Then you can team it up with a pair of cool boots, accessories in a lighter tone and a jacket in a deeper hue for a complete look.
Gestuz, 'Ariennegz' skirt, approx £95
Gestuz, 'Emeliagz' boots, approx £296
TEXT: INGRID OPSTAD
Subscribe to Our Newsletter
Receive our monthly newsletter by email