Feriecenter Slettestrand: Mindful team-building exercises in serene nature
By Heidi Kokborg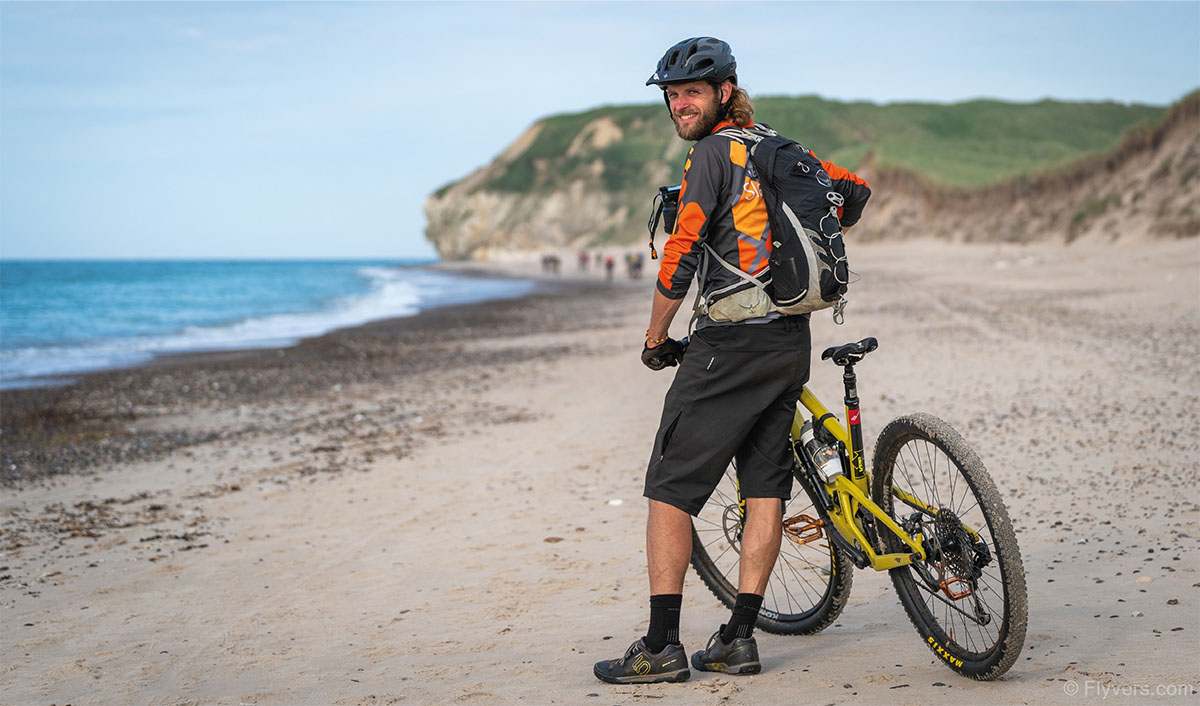 Nestled between the North Sea and lush greenery, Feriecenter Slettestrand offers a myriad of outdoor activities ranging from mountain biking, hiking and horseback riding to mindfulness exercises, forest bathing and campfire cooking. The family-owned holiday centre is the perfect place to host seminars and conferences, and the activities are designed to bring your team closer together.
Too often, conferences and seminars involve endless hours of boring PowerPoint slides. By the end of the day, you probably have more doodles than notes in your notebook, and you need a good dose of caffeine to get through the last few slides. Fortunately, there are alternatives to this more traditional approach. Business events can be both educational and fun, bringing teams closer together and strengthening the work community.
"At Feriecenter Slettestrand, we believe that by switching the office landscape for time in nature, the brain starts adapting and we change the way we work together. Time in nature with your colleagues provides a completely new and different context, which will strengthen the workplace as a whole," says Kristian Skjødt, director at Feriecenter Slettestrand. "By participating in various activities in nature, colleagues learn new strategies and explore new ways of working together, which can later be applied to the workplace. Here, everyone can be a part of the outdoor activities, and everyone has a fantastic experience."
At Feriecenter Slettestrand, they offer a wide range of team-building activities, suitable for everyone. You will not be asked to jump into rivers, climb a tree or take part in other extreme team-building exercises. The goal is to give you a good time in the great outdoors, so that you can experience the huge impact of nature on your well-being and develop a closer bond to your co-workers.
Break down the barriers in nature
The magical, healing effect of nature becomes truly apparent when taking part in mindfulness exercises under the guidance of Feriecenter Slettestrand's certified eco-therapist. This can involve using stones, leaves, soil and other items found in nature to get to know yourself better.
You can also experience forest bathing, a Japanese practice to help you relax. The method is simple: it is about being calm and quiet among the trees, and observing nature around you while breathing deeply. The practice is known to help de-stress and to boost health and well-being in a natural way. "Something happens to humans when we spend time in nature. We become more open-minded and less defensive. The barriers are being broken down," reflects Skjødt.
Feriecenter Slettestrand also has some of the best mountain bike instructors in Europe, and the trails in the area are phenomenal, making it a great team activity. It doesn't need to be a wild or daring ride. Anyone who can ride a bike can join in, and your guide will ensure that everyone has a good time.
If mountain biking is not your thing, there are plenty of other activities available. You could enjoy a gentle horseback ride through the forest to the beach, or go on a guided hike – both excellent ways to take in the dramatic scenery of the Danish west coast. A dip in the sea followed by a sauna experience can be an activity of its own, or make the perfect end to an active day.
"The nature in this area is fantastic, and there are so many activities you can try as a team. We take great pride in the fact that we have activities for every company, every team and every person," says Skjødt.
Socially and environmentally responsible
After all the team-building activities, you will probably have a bit of a rumbling belly. Luckily, the dining options at Feriecenter Slettestrand are plenty, and can even be part of your team-building experience. A foraging trip to gather wild ingredients that the team then uses to prepare dinner over a campfire is one extremely popular group activity. Alternatively, the restaurant serves delicious, home-cooked meals, made primarily from local, seasonal and, where possible, organic ingredients.
"Sustainability is important to us – not just when it comes to being green, but also when it comes to being socially responsible. Therefore, we also have a residence for people with disabilities, who work alongside us and help take good care of our guests," says Skjødt.
Feriecenter Slettestrand is also a popular destination for families and groups of friends on holidays, and they have some of Denmark's most accessible facilities for people with disabilities. "Feriecenter Slettestrand is for everyone. Here, you can come exactly as you are," says Skjødt.
Web: www.slettestrand.dk Facebook: Feriecenter Slettestrand Instagram: @feriecenter_slettestrand
Subscribe to Our Newsletter
Receive our monthly newsletter by email