Fjord Tours: Be environmentally friendly while experiencing the northern lights
Text: Marie Mannes | Photos: Fjord Tours
Winter is often seen as gloomy – but travelling through Norway using public transport and leaving behind a minimal carbon footprint, while also seeing the northern lights, can brighten up any dark season. 
The Norwegian travel company Fjord Tours offers exactly that as one of its package tours, called Northern Lights & Norway In a Nutshell®. Bo Vibe, the digital marketing specialist, explains how the trip works: "Norway In a Nutshell® is our most popular trip and the one we are internationally known for. It is a roundtrip where, by using our own invented booking system, you choose if you want to start in Oslo or Bergen and then, using public transport like coaches, buses, trains and electric ferries, you make your way around Norway, including visits to Flåm and Voss, which is a real highlight of the trip. You also get to see a lot of fjords, which is often something people are excited about."
Most are happy with the roundtrip alone, but you can take it up a notch by also experiencing the northern lights. "After completing the Norway In a Nutshell® tour, you take a plane to Tromsø, where you start your northern lights adventure by going to Camp Tamok – one of the best locations for seeing the northern lights," Vibe explains.
Sustainability at the top 
Vibe says that travelling using public transport is a unique, great way to see Norway. "Bergen Railway and Flåm Railway let you see some stunning views and really take in the best of what Norway has to offer."
Sustainability is important for the travel company. "It's not just about being environmentally friendly, but also about helping local businesses thrive, so we prefer to team up with them instead of going in and doing it ourselves," Vibe says.
Fjords and northern lights
It is recommended that, with the northern lights addition, the trip is a minimum of four days, but Vibe advises that you take at least five to six days. "During those days, you will truly experience Norway during the winter: seeing the fjords, while also combining it with the northern lights," he says.
The Norway In a Nutshell® tour with the northern lights experience is open between 15 October and 23 March, to correspond with the northern lights season. "What is so great about that, as well, is that there are fewer tourists during this time, so it's not so crowded, and it's good for the places you visit that they get people all year round instead of thousands all at once."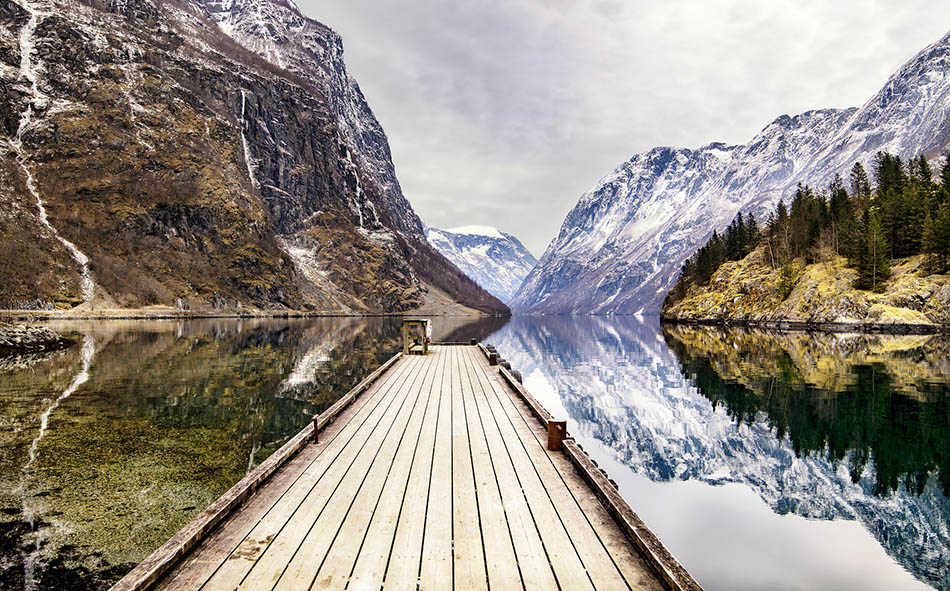 Read more about the Norway in a Nutshell® with the northern lights experience trip on: www.norwaynutshell.com/northern-lights Web: www.fjordtours.com Facebook: FjordTours Instagram: @FjordTours_com Twitter: @FjordTours
Subscribe to Our Newsletter
Receive our monthly newsletter by email