Flattered: Timeless and Scandinavian in a sustainable fashion
By Nina Bressler | Photos: Flattered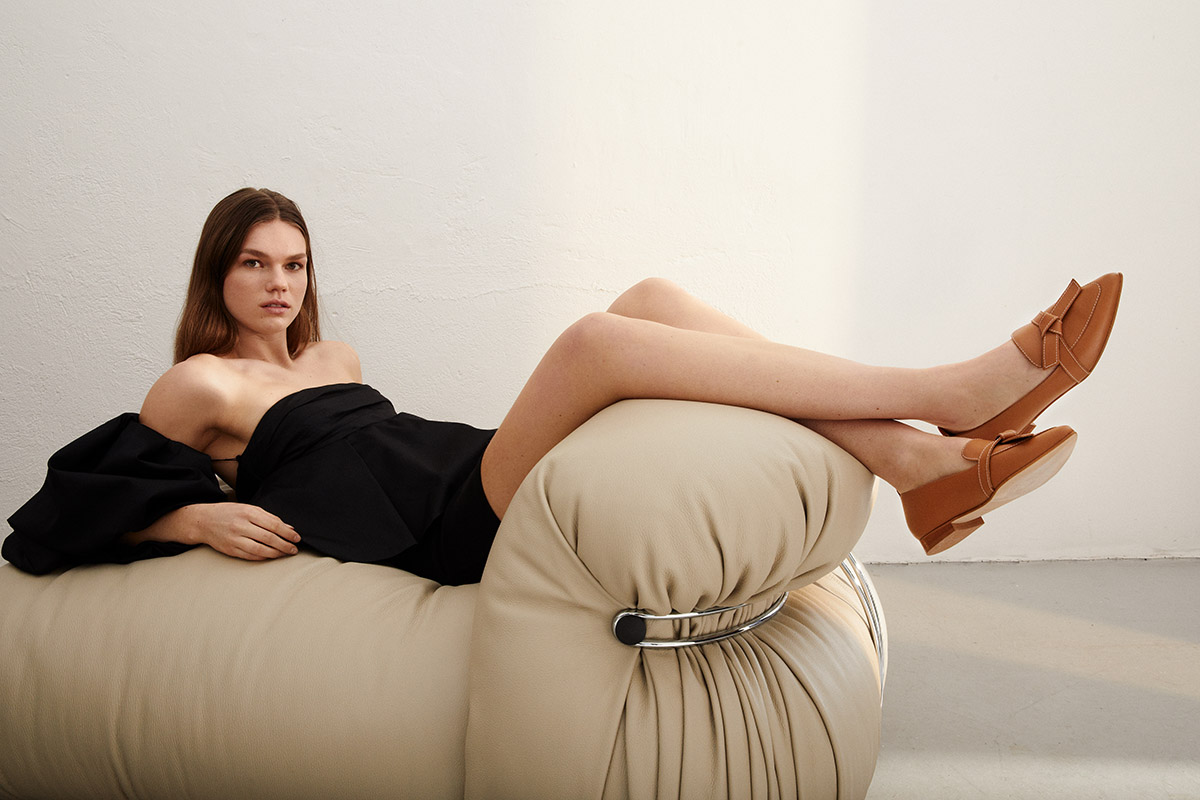 Dynamic, responsible and honest, with a strong ethos – to provide a positive change to the fashion industry in impeccable style. Flattered is the shoe and bag brand that was founded on the simple idea of creating comfortable indoor ballerina shoes, in time growing into a worldwide brand providing timeless fashion, sustainably wrapped.
Founded in Sweden, quintessentially Scandinavian and with a French touch – meet Flattered, the shoe and bag brand that has gone from creating comfortable indoor ballerina shoes to becoming a global force providing hand-crafted, high-quality leather shoes and bags in multiple styles to a conscious audience, always on the lookout for the best on the market to wear.
Birth and rebirth
The brand was launched in 2013 with a firm focus: to increase the then limited choices of comfortable and stylish indoor ballerina shoes for women. Founders Hanna and Gustav Lidén noticed an opportunity while scouting the market and not finding any appetising options: "There was definitely an untapped market opportunity – the only indoor option for women was bulky woollen slippers. We decided to create something on our own, starting the company as a part-time venture while continuing to work full-time in our regular jobs. Evenings, weekends and any spare moment went towards developing our ideas, and despite being stressful at times, it gave us a great advantage: we could think long-term instead of chasing quick returns," says Gustav Lidén.
Hard work paid off: one of the most prestigious department stores in Sweden, NK, made a big order shortly after launch, and major department stores around the globe shortly followed suit. The brand quickly started to gain positive traction and the shoe collection grew incrementally. 2017 is known as the year when the company found its true identity, with the help of newly appointed creative director, Anna Johansson. "2017 was the birth of Flattered's true persona – who we are, our vision and our communication. Flattered has always been a genuine and warm brand, but with the help of Anna and her in-depth experience in the design and fashion industry, this became a distinct part of our branding," says Lidén. Along with a sharpened persona, their shoe and bag collection was extended even further – Flattered 2.0 was born.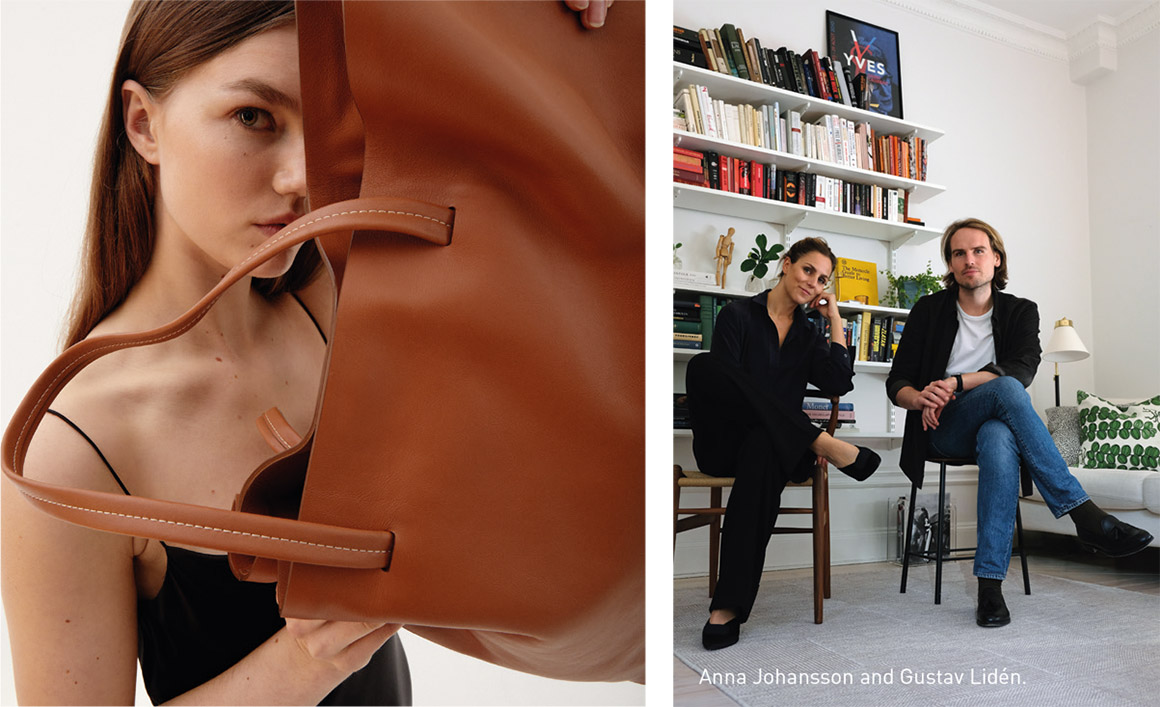 Love made to last
Flattered has quickly risen to become one of the main players on the international market for hand-crafted quality shoes. Their global reach is down to an early decision to focus on their digital presence rather than opening a multitude of physical shops, and using their retailers as a way to connect with customers on the ground. "The shoe business can be a traditional market to break into, but we have managed to pave our path by thinking differently and creating a strong brand that our audience easily identifies with. Our customer is a strong, modern woman who is aware, awake and knows what she wants. She believes that fashion is more than something to be worn and disposed of after one season – she knows that true quality means something better," says Johansson.
Sustainability is not a word thrown around lightly to score points – sustainability has been an integral part of the business from day one. The shoes and bags are made in Portugal, Spain and Italy, reducing the transport distance and enabling tailored orders with a lower risk of waste. All products are made with certified leather, using the best practices to reduce energy use and greenhouse gas emissions, and in addition to packaging being specifically designed to match the product in order to cut shipment volumes, all plastic used for this purpose is set to be phased out by the end of 2022.
"All decisions are conscious decisions, made for an outstanding, long-lasting product. Shoes and bags are made by hand, crafted with meticulous attention to detail to maintain the highest degree of quality and authenticity – aspects that would normally increase the price tag substantially, but thanks to our digital development, we can keep them lower than those competitors selling products made in similar ways," says Lidén.
A reliable companion
"Flattered is about luxury in a non-traditional way, a subversion from the old perception of what luxury should entail. It's the ability to buy a product that is timeless and sustainable, an item that will stay with you for a long time without losing its appeal. For us, for our customers, that's abundance in a modern way," says Johansson, and adds: "Taking pride in what you do and what you wear is more than fashion; it's also a mindset. By encouraging our customers to take care of their shoes, we're aiming to shape a new wave of sustainable design, where buying a new product means something more than just a seasonal item – it's about investing in a companion that will keep you comfortable and confident for years."
Simply put, it's about timeless style, at its best.
Web: www.flattered.com Instagram: @flattered Pinterest: Flattered
Subscribe to Our Newsletter
Receive our monthly newsletter by email