FlexQube: Lego-inspired logistics
By Anita Karlsson | Photos: Flexqube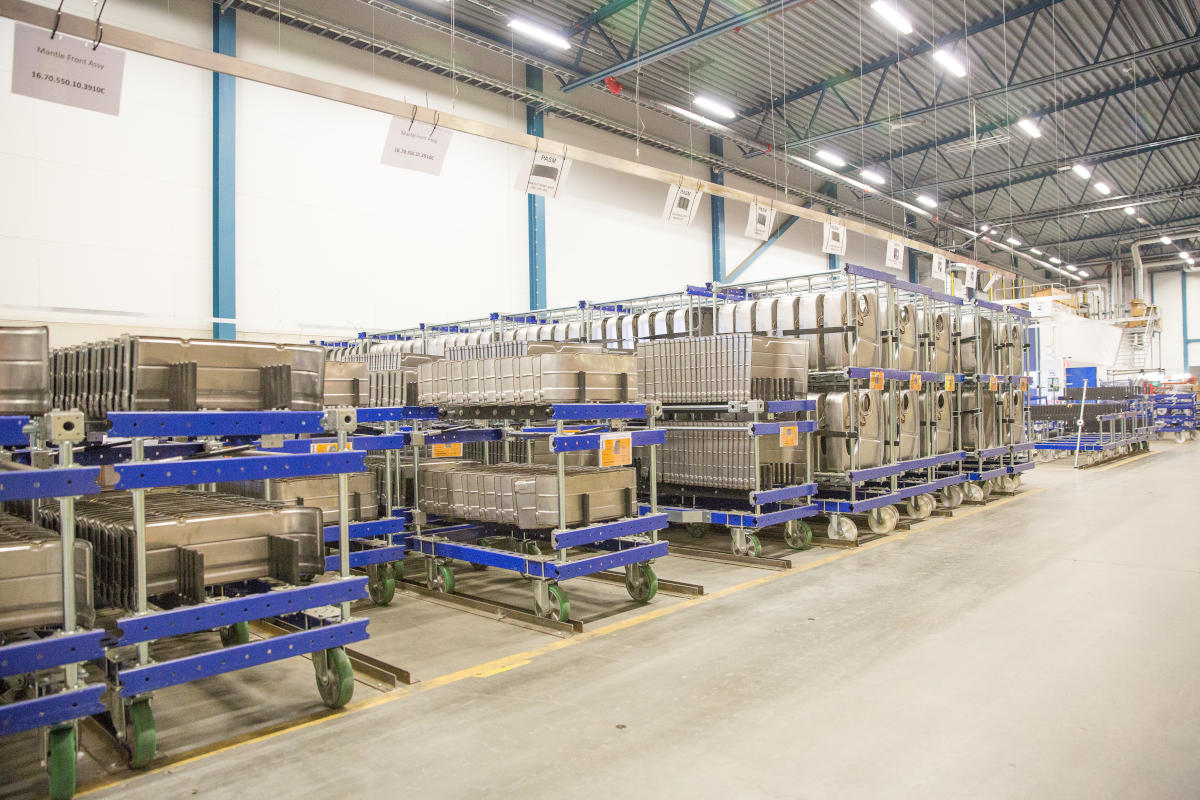 Sweden has a long history of inventors and innovative products. A challenge in today's global world is production logistics since the product variation increases at the same time as product life cycles gets shorter and shorter. Swedish FlexQube has found a way for companies to overcome these challenges – inspired by the flexibility of Lego.
Like many other inventions, the company FlexQube started out with an interest to make an improvement. One of the company's founders, Per Augustsson, worked as a project leader in the vehicle industry, managing and developing new ways to improve intralogistics flow in manufacturing. He noticed that the racks and carts in welded steel used to store and transport components, did not prove to be flexible enough to withstand changes in production. Furthermore, the forklifts used when moving goods induced a dangerous and inefficient working environment, something that the industry wanted to move away from. The new tugger trains that were coming into the market had the benefit of being more easy-moving, safer, quieter and could take on more material on the wagon trail. To switch from forklifts to tugger trains imposed requirements that the carts used would be robust, flexible and ergonomic enough to make such a transition.
A flexible system to suit every need
With a background in mechanical engineering, Augustsson's interest in product development was awakened. A year and hundreds of sketches later he had developed the prototype for such a flexible system – and his inspiration was Lego building bricks. The carts and racks made by FlexQube consist of four basic building blocks: a beam, a tube, a locking plate and a joint. All have the same assembly interface and the same seven centimetre dimensional range to facilitate the design process as well as assembling, re-assembling and recycling. The joint is a cube named FlexQube, just as the company name, and according to Christian Thiel, CFO and co-founder: "It is the heart in our concept so to speak. When Per had developed that part the other three pieces came easily together."
With the FlexQube concept it is possible to design and manufacture any type of cart or racks for light weight or heavy duty internal material handling in an infinite number of variants. Since the components are easy to re-assemble, they have a clear advantage over welded versions made by competitors. With FlexQube the carts and racks can adapt to production changes without making new time stalling and costly investments in equipment. Another advantage is the adaptability of the FlexQube system to the ergonomic demands of the workers operating the carts and racks.
A fast company growth
According to Thiel the company has grown tremendously since its inception in 2010. "It started out as an idea in 2010, prototypes were made in 2011 and in April 2012 our first sales were made." Turnover last year was 14 million SEK, and is estimated to 30-40 million SEK in 2015. Customers are mainly manufacturers (e.g. within the automotive industry, construction machinery, energy, aviation, kitchen appliances, computer servers etc. and tier 1 suppliers within those industries) but are also found within distribution. The customer base stretches worldwide, while the head office is in Gothenburg, Sweden. There is a manufacturing and distribution center in mid Sweden, plus an office, manufacturing and distribution center in Georgia, USA. FlexQube works with distribution partners all over the world and is planning to open manufacturing facilities in South America and in Asia in the near future. Anders Fogelberg, CEO and co-founder says that "the idea is to be close to the customers to shorten lead time from order to delivery and we want to be a global supplier and solution for our global customers." Since the FlexQube building blocks are available for immediate delivery lead times can be kept short.
Solutions library
On FlexQube's home page you will find a solutions library consisting of CAD drawings and data about carts and racks that have been designed previously by the FlexQube team or by customers. Here you can choose an existing design or find inspiration for your own layout. Thiel says that: "Our carts have a bit of a futuristic and innovative look. The feedback we get from clients is that they enjoy their neat look." The assembly can be made either by the customer or by the FlexQube team. Fogelberg says that "since the customers can choose to assemble their orders by themselves the transportation costs are reduced considerably compared to when ordering welded products. That makes us a bit like IKEA." Once you know how easily the building blocks are joined together no more instruction is needed to build your own construction. "Just like Lego," concludes Fogelberg.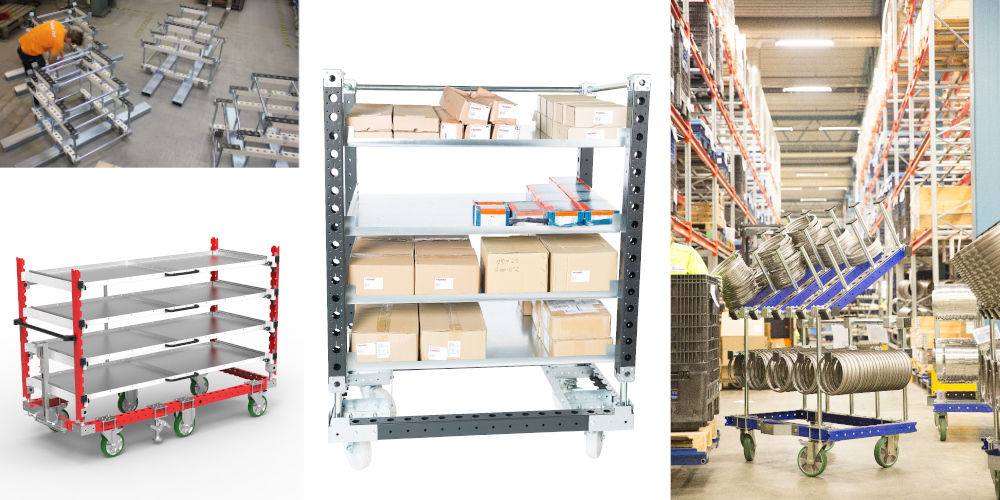 For more information, please visit www.flexqube.com
Subscribe to Our Newsletter
Receive our monthly newsletter by email