Flying Carpet Oy: Booths, rugs and tables with ecological, innovative twists
By John Weston | Photos: Flying Carpet Oy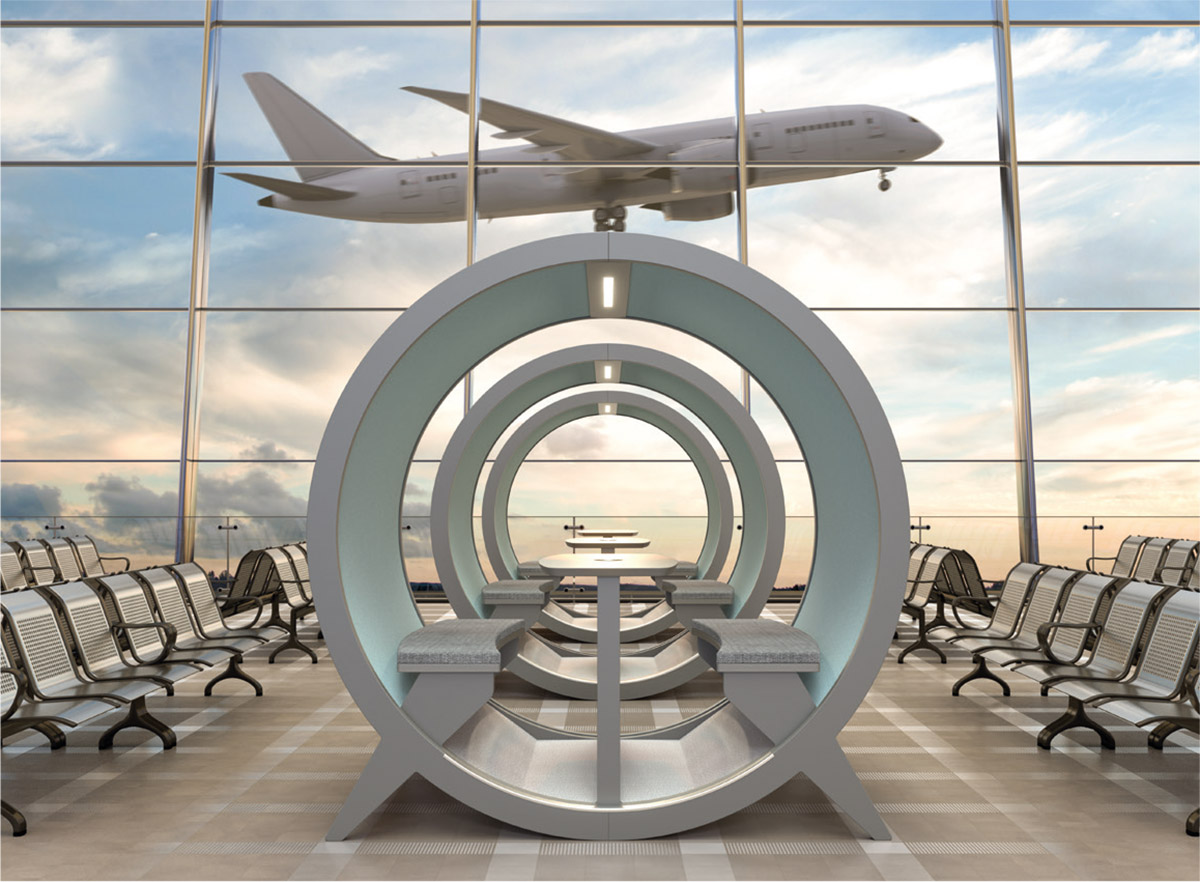 Flying Carpet Oy is a small, eco-friendly company with big ambitions. Susanna Palomäki and Katri Virtasalo founded the company in 2019 when they set up their online shop selling custom-made rugs, BlockO meeting booths, and sofa tables made in Finland, as well as wool carpets and other handcrafts from around the world.
Flying Carpet combines Virtasalo's experience as a designer with Palomäki's international business expertise. The two women have been friends for 20 years, and they know that Finnish design is distinctive and internationally appealing. "Finnish design is simple, timeless and respects nature," they explain, "and the environment is very important for most Finnish companies. These values are very close to our hearts."
Virtasalo led the design team for BlockO meeting booths, known for their eye-catching design and easy assembly, which have been popping up in airports, hotel lobbies, educational institutions and public places for a few years now. Providing a safe, automatically disinfected and virus-free workspace, which is also acoustically insulated, BlockO booths seem ideal for the ever more distributed and flexible working life of the new normal. And they line up well with Flying Carpet's eco credentials, being made from Finnish birch and recycled plastic bottles – it's the polyamide in the bottles, when woven into high-quality felt, that gives the booths their calming acoustic properties.
The company's rag rugs are made from recycled cotton derived from residual pieces from the tricot industry, and their sofa tables are custom made from Finnish wood. Sustainability and the circular economy are in the air in Finland, which has committed to carbon neutrality by 2030. Relying largely on locally sourced wood, recycled glass and cotton from the tricot industry, and with packaging made from 100 per cent recycled materials, Flying Carpet is a paradigm of eco-friendly design.
In addition to their strong emphasis on design excellence and ecological manufacture, Flying Carpet also offers a bespoke, custom-made design service. Customers can send in videos and pictures of their homes and other spaces, and they then benefit from a free design consultation with recommended carpets and other products to match their particular context.
"Basically, two women have combined their strengths and their desire to make a difference, and also serve customers better than anybody else – with ecological and innovative twists," they smile.
Flying Carpet serves all customers through its online shop and by email. Web: www.flyingcarpet.fi E-mail: info@flyingcarpet.f Facebook: FlyingCarpetOy Instagram: @flyingcarpet_fi TikTok: @flyingcarpet.fi
Subscribe to Our Newsletter
Receive our monthly newsletter by email