Formpress: Sustainable wooden trays for leading brands
By Malin Norman | Photos: Formpress
Picture wooden trays in all possible shapes and sizes, with fantastic innovative patterns – the type you've surely seen in restaurants and cafés. With Formpress' stylish, hand-made wooden trays, leading brands can express their creativity.
Founded in 1996 by Bengt Åstrand, the family-owned company Formpress makes hand-made wooden trays for some of the world's leading brands. Now under the management of the founder's daughter Karin Mörnestedt and her husband Christian Mörnestedt, Formpress is a major name on the market with around 45 employees in Färjestaden, on the beautiful island of Öland, where both the head office and production are located.
"Even though Formpress has increased in size over the years and is now a leader in the field, familiarity is very much at the core of our business – from how we behave internally to how we act towards our clients," says Anie Edéus, sales and marketing director. "Quality is at the head of everything we do, via a straightforward production process where all trays are made by hand, and with our clients' design in focus."
Creative collaboration for bespoke designs
Formpress supplies wooden trays for professional clients worldwide, within three main segments; design, PR and HoReCa (hotel, restaurant, café). "Especially in restaurants and cafés, serving trays need to be durable and able to withstand rough handling, as well as cleaning in industrial dishwashers several times per day. This is why our trays made of birchwood are excellent."
Clients may have their own design in mind, or they can co-create patterns together with Formpress. "The great advantage of our products is that they give the client the opportunity to present their own pattern, but in a new and different way," explains Edéus. "We are involved in the design process and use the clients' pattern as a starting point to develop new shapes, as part of a campaign with, for example, mugs or pillows – or as a stand-alone product. Our trays can be used as an innovative way to express a message or tell a story."
Formpress does not offer complete designs. Instead, "Formpress has always been about meeting our customers' needs and making even their wildest ideas come to life," says Edéus.
Craftmanship with handmade products
At Formpress, product quality and the environment are taken into consideration in every step of the production process. All trays are manufactured by hand, with carefully selected natural materials, so that every product that leaves the factory is unique. The wooden trays are made from FSC-certified veneer from birch wood, harvested from sustainable forests, ensuring the highest standard in the final product.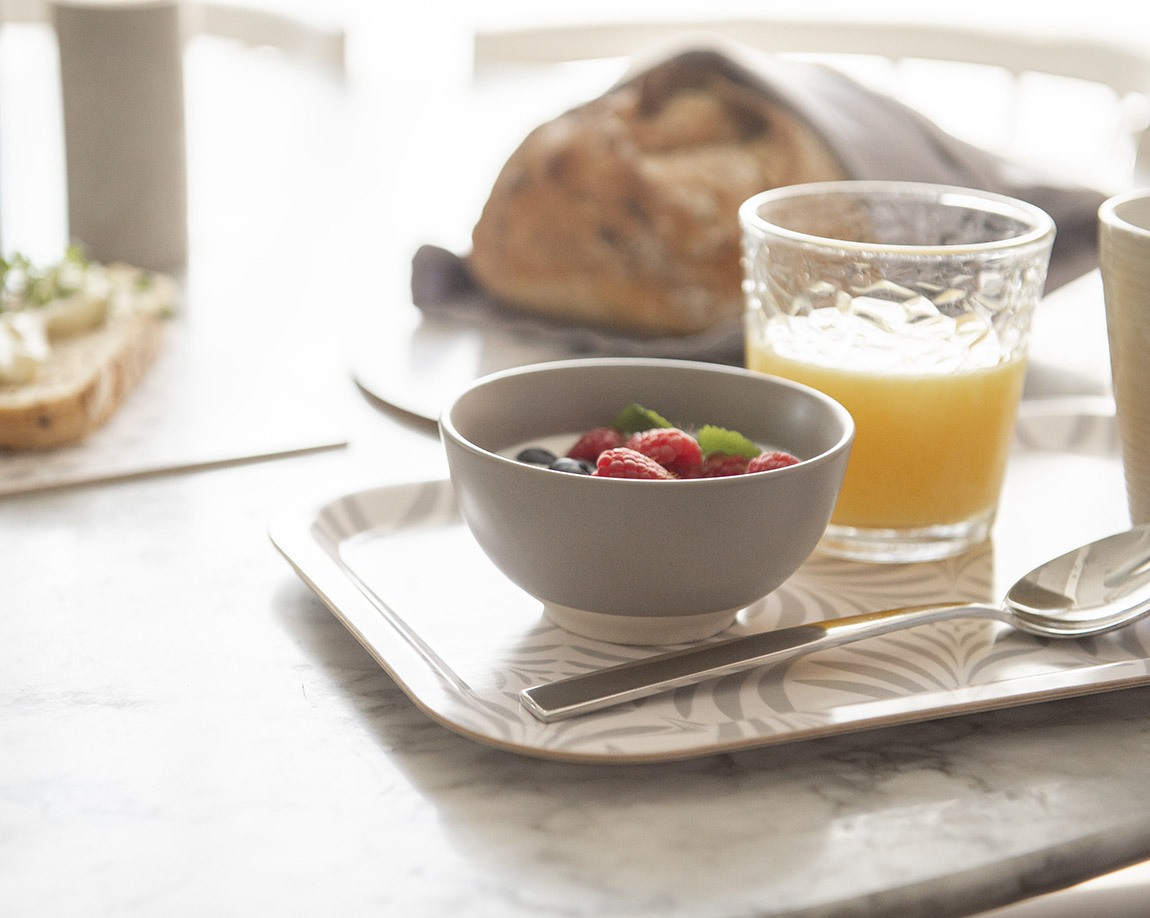 Birch veneer is a natural material and, just as there are no two identical birch trees, the veneer produced from them is not identical either. It's a living material, with beautiful natural variations in colouring and patterning – one which is exciting to work with. Every tray consists of several layers of veneer, which can be seen on the rounded edge, and the layers are glued together.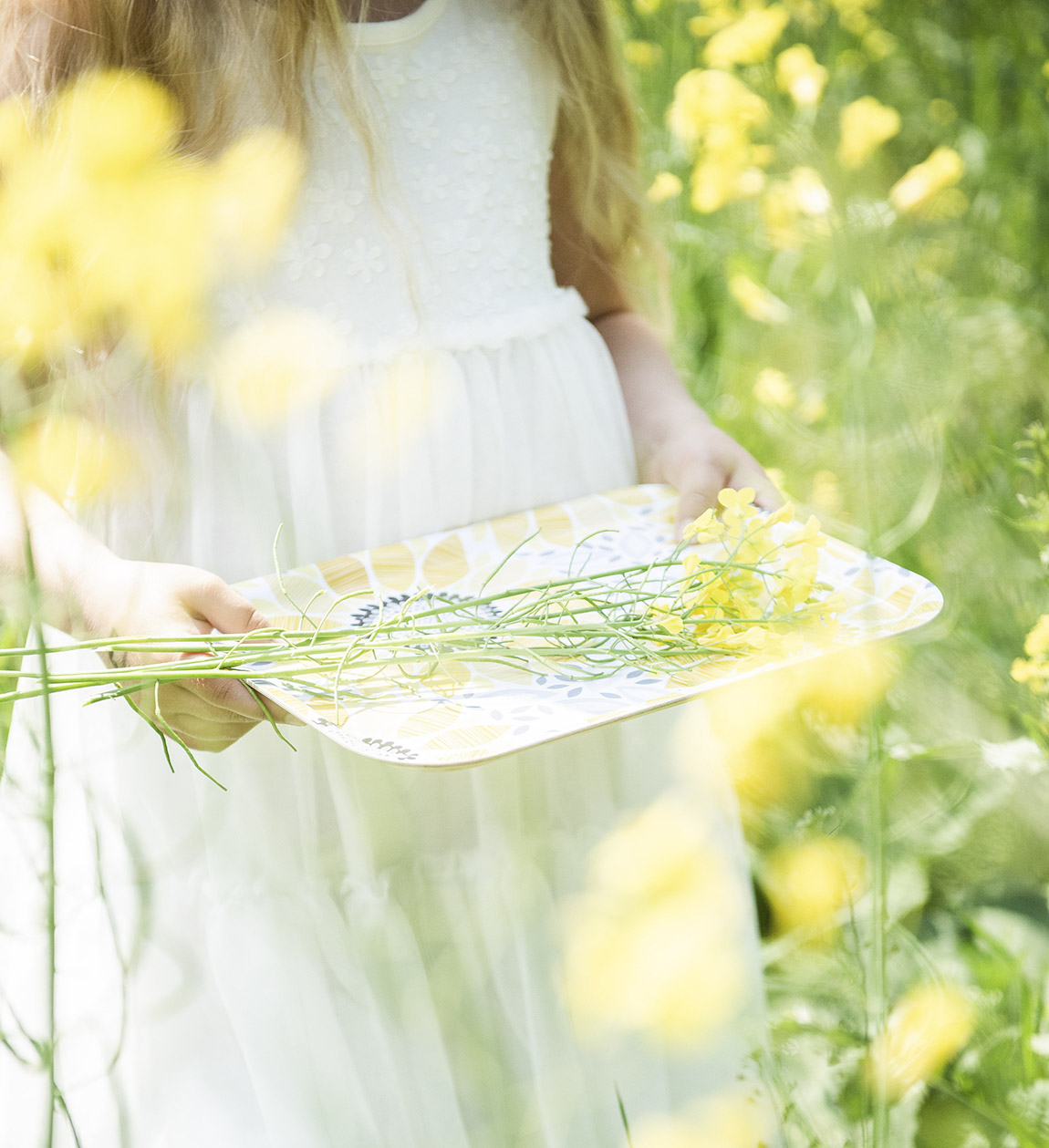 Every year, the trays undergo extensive tests to check for Food Contact safety, formaldehyde, stain resistance and so on. "We are proud to present an environmentally friendly, Swedish-made sustainable product," says Edéus. "Also, we do not use any solvents or water in our production, which means that our employees are not exposed to any harmful substances."
The core business is trays; however, Formpress also produces other products such as coasters, trivets and serving boards for professional clients and businesses.
Formpress is ISO 9001, ISO 14001 and ISO 28000 certified for its quality management systems as well as certified according to the FSC standard. Formpress is also a SMETA Member (4 pillar). Web: www.formpress.com Facebook: formpresstrays Instagram: @formpresstrays
Subscribe to Our Newsletter
Receive our monthly newsletter by email