Frøya Havfiskecamp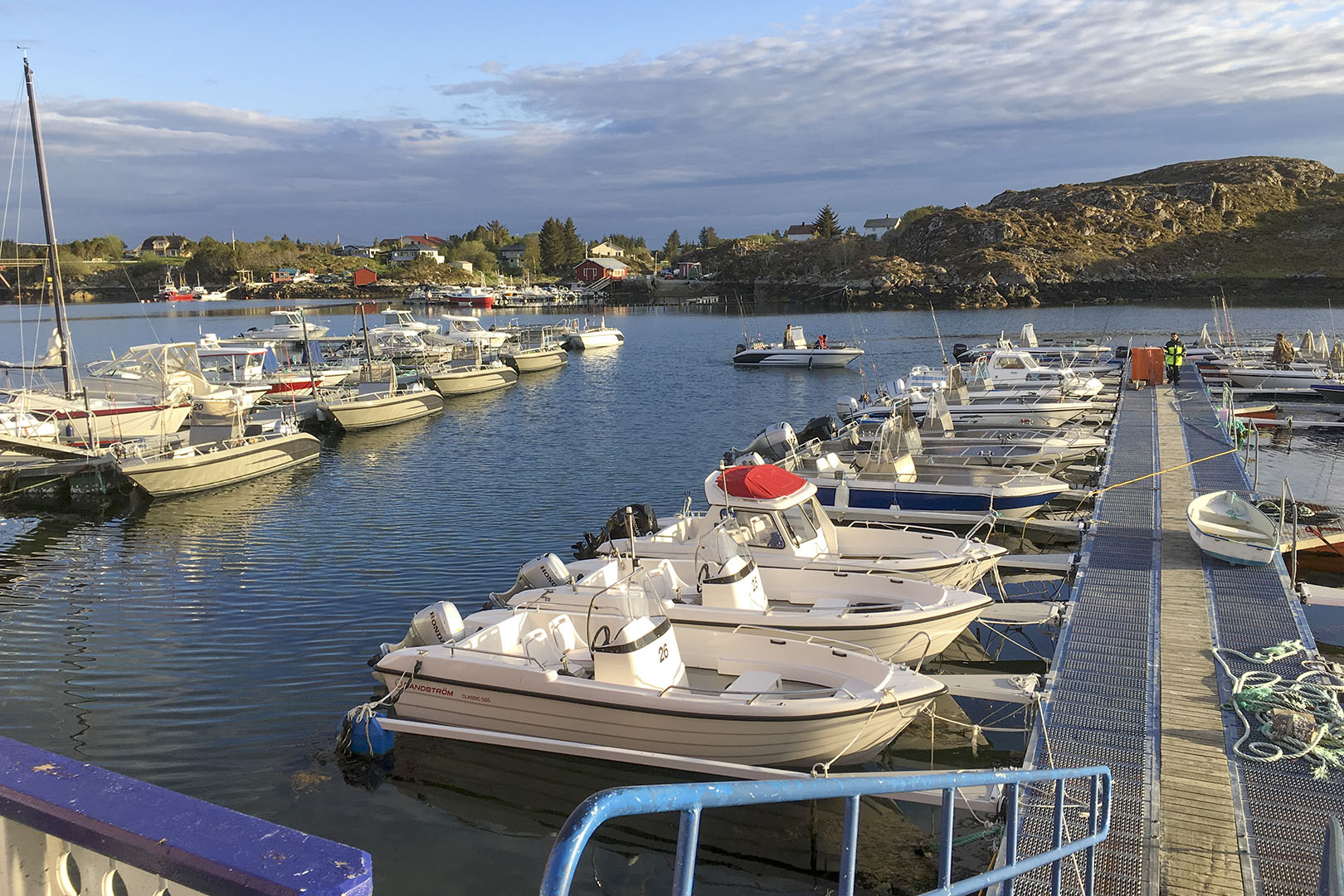 Deep-sea fishing in Norway
TEXT: ALYSSA NILSEN | PHOTOS: HÅKON VIKASKAG
The Norwegian coastline is a gold mine of experiences and adventures, both on land and at sea. Whether you're into water or land-based activities, there's a multitude of ways to experience the wild and wonderful nature of this Nordic country. For anyone interested in deep-sea fishing or angling, Frøya Havfiskecamp is the place to visit.
Situated in the Frøyahavet archipelago by the gulf stream, the island of Frøya enjoys relatively mild temperatures all year round, despite being located not too far from the Arctic Circle. The Gulf Stream also allows for a rich and varied ocean life, and with the opportunity to catch over 30 different species of fish, Frøya is one of the most attractive fishing spots in Norway. From small mackerel to giant 150-kilogramme halibut, there's something for everyone, no matter how experienced a fisher you are.
One of the places accommodating visitors who wish to experience all this is Frøya Havfiskecamp, located at Svellingen, at the very north of the island. With boats and cabins for hire, they can accommodate large and small groups of visitors for any number of days, whether you're a family wanting a holiday to remember, a business looking for a slightly different experience, or a group of friends wanting an exciting getaway.
A growing industry
"It's a great way to meet new people," says owner and CEO Håkon Vikaskag about the family-run company. As the main contributor, he is the one who welcomes guests, keeps the cabins and boats in tip-top shape, and helps out wherever help is needed. Fuel for the boats as well as fishing equipment is provided by the company, and Vikaskag is also happy to help out with weather and sea-condition advice for those who feel unsure about where to look and what to look at.
"The scale of tourism has grown exponentially over the last ten years," Vikaskag says. "We're seeing an ongoing increase in tourists who come to experience the Norwegian nature and fishing, year by year." Frøya Havfiskecamp has a very international clientele, with visitors from countries like Germany, Sweden, Japan and the UK, and they have an ongoing collaboration with a Czech company, arranging bus rides from the Eastern European country all the way to Frøya. And should the guests want to experience something other than just fishing during their stay, the hiking opportunities in the area are equally excellent thanks to the coastal nature with its beautiful and wild sceneries. Sea eagles are a common sight in the area, while at sea, porpoises, orca whales and other species of whale often swim past the boats.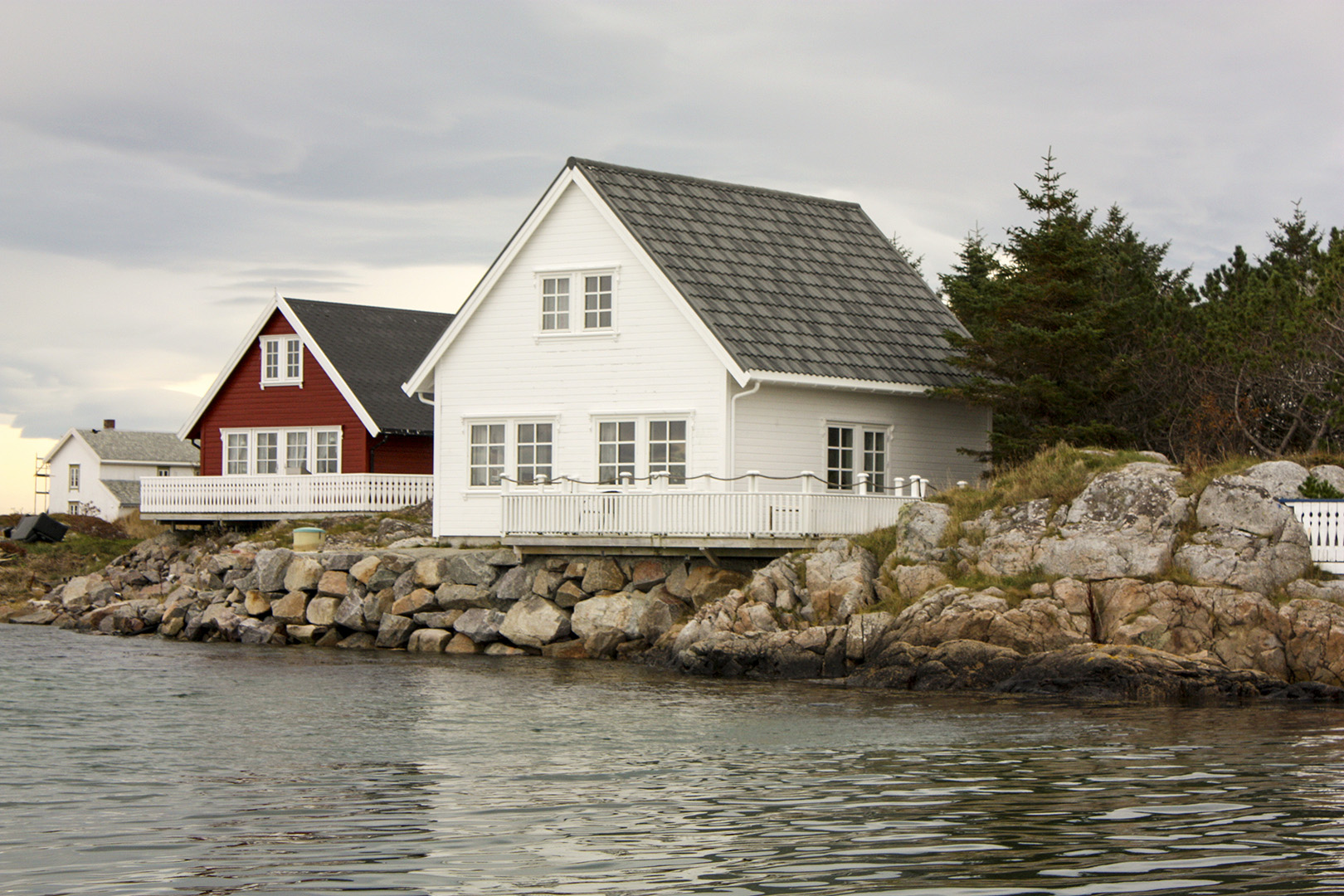 Everything you need for a comfortable stay
Having initially started out as a hobby, helping visitors who were travelling through the area looking for rental opportunities, Frøya Havfiskecamp has grown into a full-blown business. What started out as a one-cabin company has flourished into a camp with 12 cabins of different sizes and capacity, and a whopping 30 rental boats. The bigger cabins have five bedrooms and two bathrooms and can fit up to 13 guests, perfect for larger groups of people wanting to visit the Norwegian island. All cabins have fully equipped kitchens and bathrooms, allowing for a relaxing stay when you're not on board one of the boats. A service dock with freezing and cold-storage capacity is located near the cabins for those who need to store the fish they've caught throughout their stay.
With a season lasting from March through to October, new and returning guests can enjoy top-notch accommodation and fully stocked boats meeting the wishes, needs and requirements of the visitors. The weather is generally good in the summer, with rainy and stormy spells only lasting a couple of days at most, meaning you should be able to enjoy calm waters most of the time. But even in the winter, off-peak season, people are welcome to visit Frøya Havfiskecamp. While the weather might be colder and more unstable, the fishing is still very good in the winter.
The Frøya island is easy to reach by car, thanks to the tunnels connecting it to the mainland, and is only a couple of hours' drive away from Trondheim with its proximity to the Værnes International Airport.
Web: storfisk.no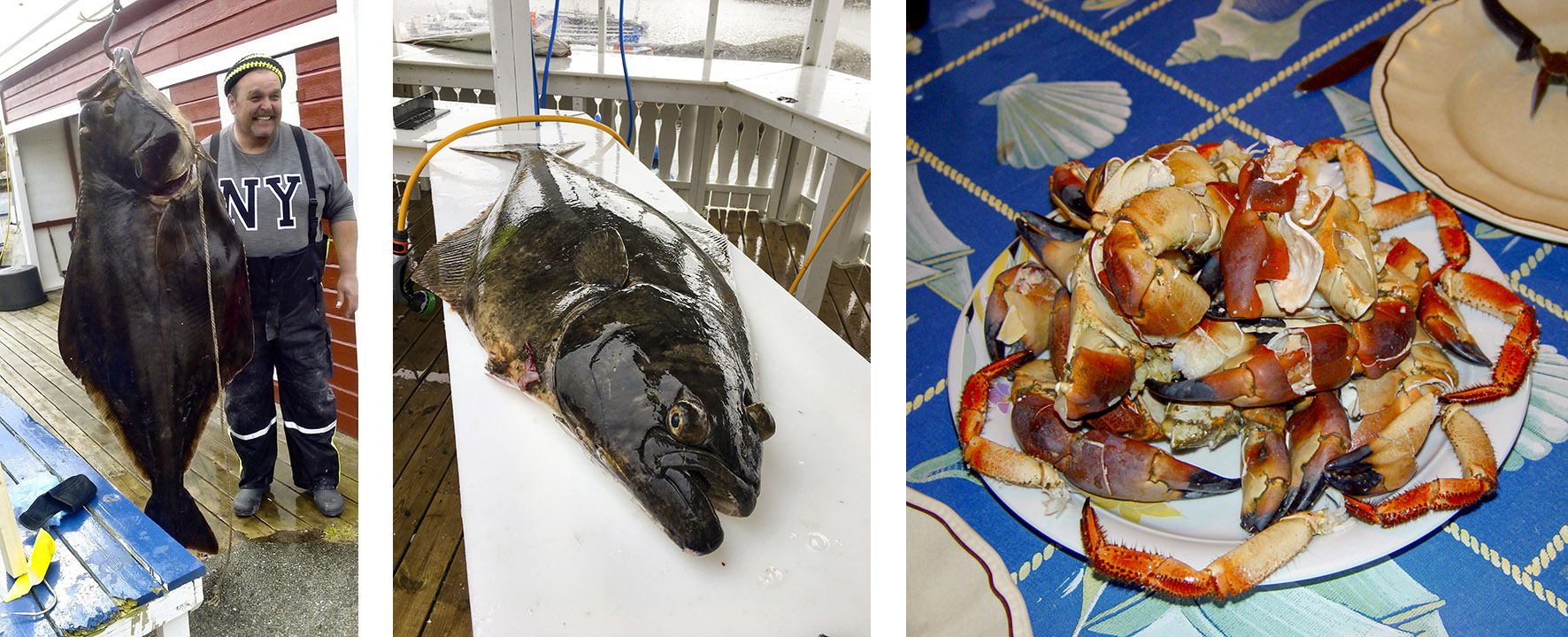 Left: Fisher Karl Kurz proudly displaying his 74- kilogramme halibut. Photo: Håkon Vikaskag, with permission from Karl Kurz. Middle: Halibut. With more than 30 different species of fish in the waters, every trip can bring new experiences and surprises. Right: Cooked seafood. At Frøya Havfiskecamp you can catch and cook your own delicacies.
Subscribe to Our Newsletter
Receive our monthly newsletter by email