Fru Skogsletten Garnbutikk: Just like home
Text: Ingrid Opstad | Photos: Fru Skogsletten Garnbutikk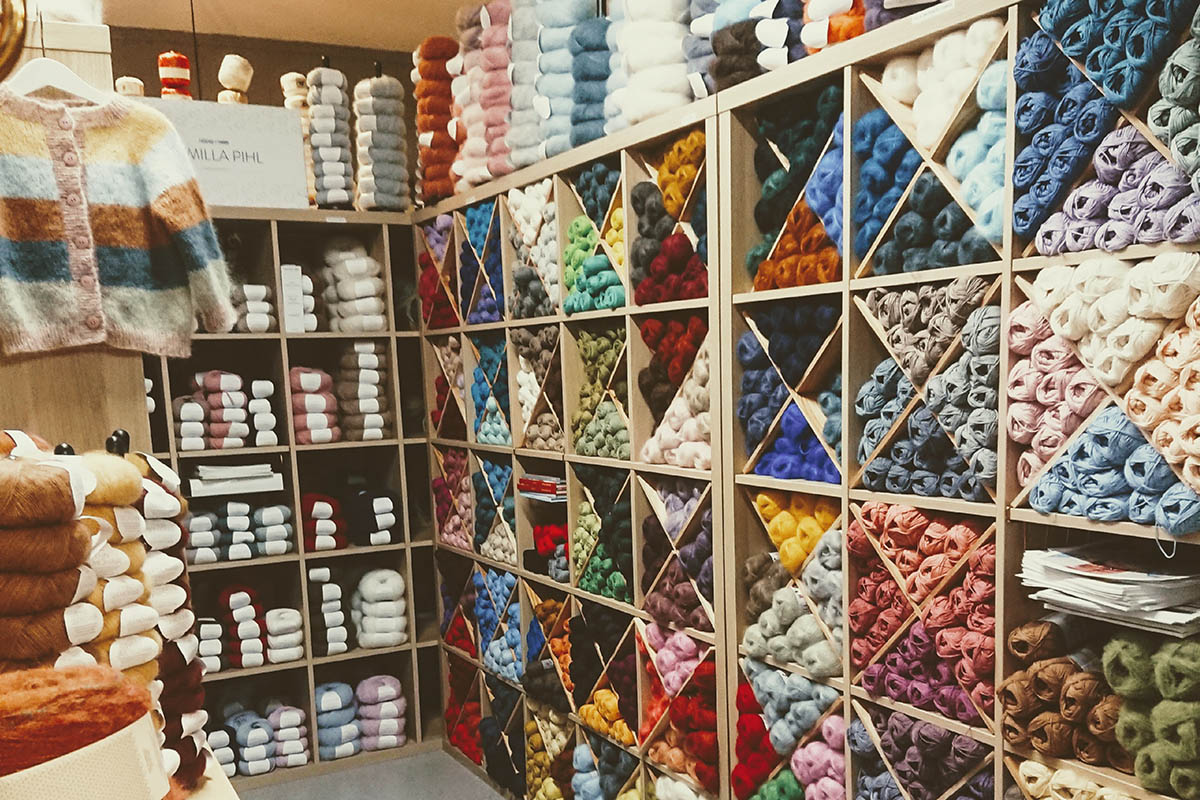 W elcome to Fru Skogsletten Garnbutikk in Årnes, a traditional and homely knitting shop offering customers a place to share ideas, tips and creations. With weekly get-togethers in the form of a knitting cafe, this truly is a haven for all craft enthusiasts.
Fru Skogsletten Garnbutikk is a cosy shop with a homely atmosphere in Årnes in Norway. "You are always welcome to stop by. We are here to help and guide you with your craft project or simply to have a chat," owner Katrine Bolette Skogsletten smiles.
"We are on a first-name basis with most of our customers. We know them and what they are working on. Most of them come back to show us the result, something that brings us great pleasure," says Skogsletten, who took over the traditional knitting shop in 2018, after it had been in operation for eight years, and has since had great success, much because of her friendly approach and passion.
Stocking everything you might need, from yarn and textiles to sewing and knitting accessories and other crafts supplies, the shop has become a popular hangout spot in town. "Customers tend to say that they have to make sure they have enough time when they come to visit us, because there is so much here to see, feel and talk about," says Skogsletten. "Being at the shop is like being at home for me; I'm just so lucky to have so many lovely people visiting all the time. The human contact is so important – you don't get all this through an online shop."
The shop also has its own sewing room with a seamstress performing repairs, which Skogsletten has noticed is a big trend right now, with regards to reuse and sustainability. "It is good for the environment that people fix the garments they have, instead of constantly buying new ones," she reflects.
Every Tuesday evening, Skogsletten offers her customers a special event: a knitting cafe. This is a great way to come together to share ideas, tips and creations, and everyone from young beginners to older, experienced knitters is welcome. "It is always a nice evening. Everyone brings their craft project along to work on, and we chat and enjoy coffee and cakes together," she says.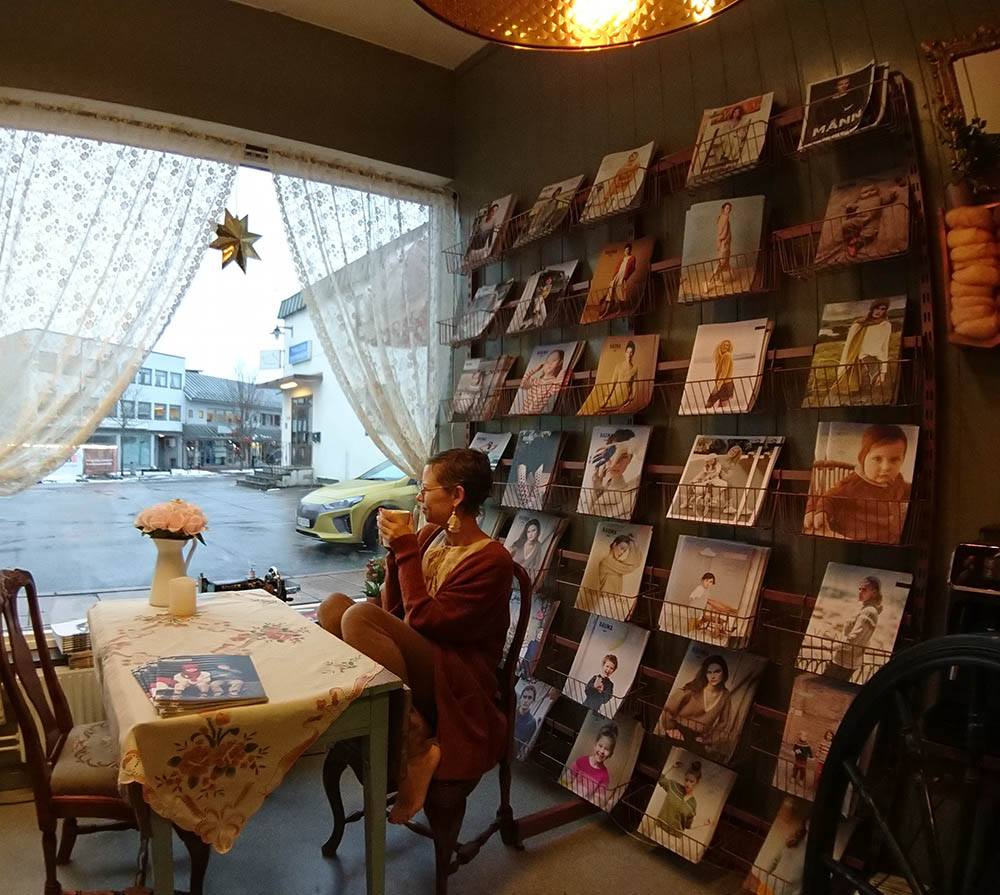 Facebook: Fruskogslettengarnbutikk Instagram: @fruskogsletten_garnbutikk
Subscribe to Our Newsletter
Receive our monthly newsletter by email