GAJD Architects: GAJD combines restoration with commercial projects
By Amanda Ottosson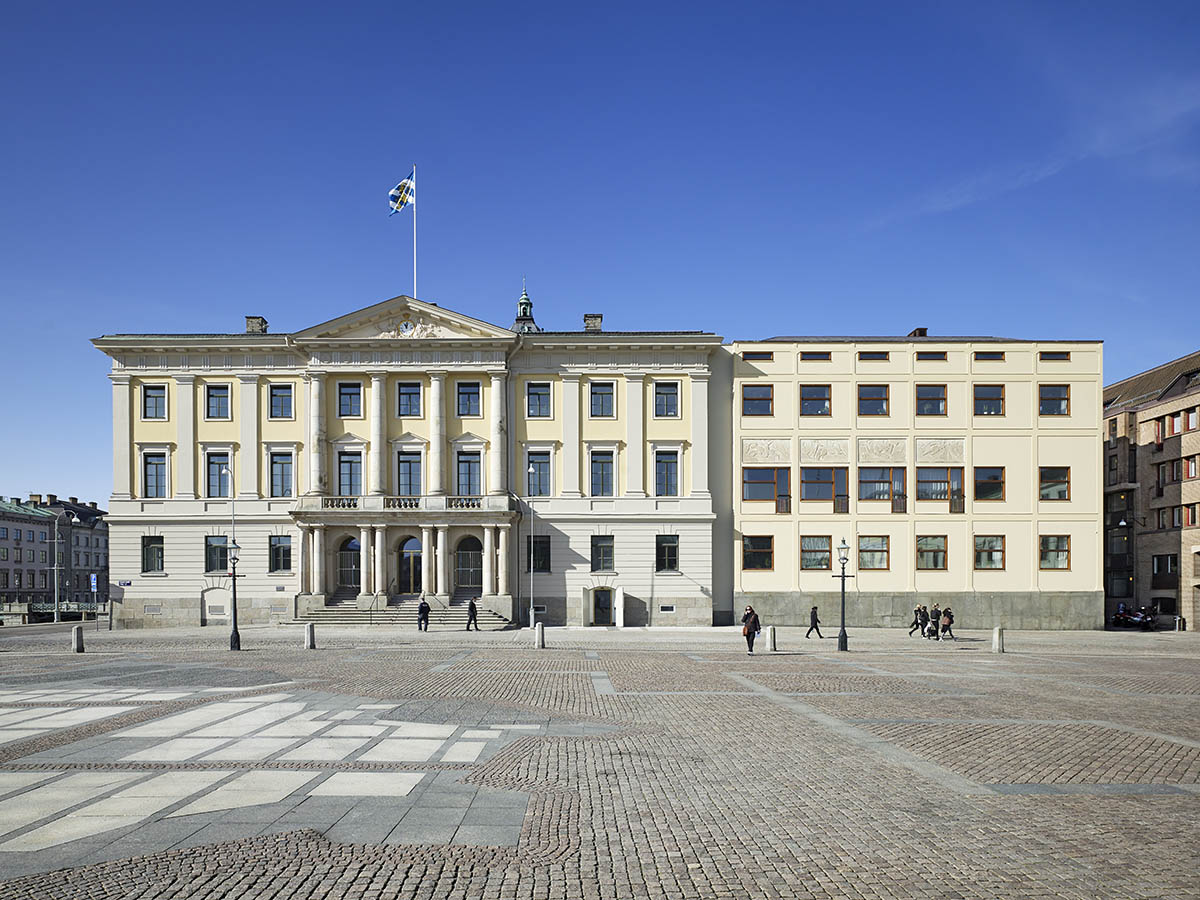 GAJD Architects believes in working with the current reality of a building in order to bring out the unique touch of the time it was built in, to keep a city fresh and vibrant but firmly rooted in its own history.
Cities, particularly older ones, all tend to have their own particular touch – something you can't quite put your finger on, but which makes it entirely unique. It's true for places like New York and Paris, but also for a certain city in the west of Sweden – namely Gothenburg. GAJD Architects is part of the reason why. With an epicentre on the West Coast, the architecture firm undertakes responsible new-build and restoration projects for private and public developers. These projects range from commercial developments to the restoration of landmarks, but always with a view to responsibly reusing what they can.
Founded in 2003 by Gertrud Gudmundson, Magnus Englund and Mikael Nädele, the business has grown into a boutique consultancy well-known for finding tailored solutions to its clients' issues. They thrive on helping their clients find solutions to issues that arise throughout the construction process. This has meant that their work often continues through to interior design and even furnishings.
This could mean a residential project that requires careful staging in order to help prospective buyers understand the potential of the unit, or a new office building that needs to adhere to an existing company's brand. It all requires great attention to detail, and GAJD is more than happy to put in the extra time needed on a project until the client is 100 per cent happy.

Agile thinking
This can be especially important when reworking an older building to suit modern use. Though it can be more complicated than just tearing it down and replacing it with a new build, it's worth it – not least because it is much more sustainable to reuse materials and structures when possible. As they say: the greenest building is one that already exists.
"One thing we always want to do is preserve whatever we can. We'll often use the basic structure of a building, and it does mean that you have to be much more involved in the project. With a new build, things are more predictable, but in an old building you can tear down the walls only to find that the supporting construction isn't where you had thought it was. It requires agile thinking and more involvement in the project from our side," says Gudmundson.
"One thing we're quite mindful of is to preserve not just the original build, but also any details that have been added during a time when they had a different view of building preservation. So a building may be from the late-18th century, and in the '70s they built an add-on. To us that's a part of history too, almost like the rings on a tree," Englund adds.
Caring for history
Of course, attention to detail is also crucial when restoring and maintaining landmarks, which GAJD has been trusted to do across Sweden. Working closely with the National Property Board of Sweden as accredited architects, the firm undertakes a variety of projects in the many churches, castles and other historic buildings spread throughout the country.
One notable project was the restoration of the internationally renowned Gothenburg Courthouse, originally by architect Gunnar Asplund in the 1930s, which had fallen into disuse. A project of that scale would always start off with thoroughly researching the building and possible solutions before committing to any work, and from start to finish it could take up to nine years. But it paid off, with the firm being awarded the prestigious Helgo Award in 2018. Awarded by SFV every four years, the prize is a recognition of the value the firm continues to bring to public space.
Not all restoration projects are as grandiose as that, however. "Often what's interesting about restoration projects might be smaller details that don't seem that interesting to a layperson. It could be, for example, a fireproof roof structure in Läckö Castle, which means that it will be safer going forward. So it might not be something visible that you can point to and show people what you've done, but it feels good to know you're helping to preserve it for future generations."
With current and upcoming projects including Skansen Kronan and the Maritime Museum and Aquarium in Gothenburg, GAJD Architects is set to continue to shape the future of the West Coast and beyond.
Web: www.gajdarkitekter.se Instagram: @gajdarkitekter
Subscribe to Our Newsletter
Receive our monthly newsletter by email