Gamla Linköping: One of Sweden's most visited museums, where history comes alive
By Malin Norman | Photos: Friluftsmuseet Gamla Linköping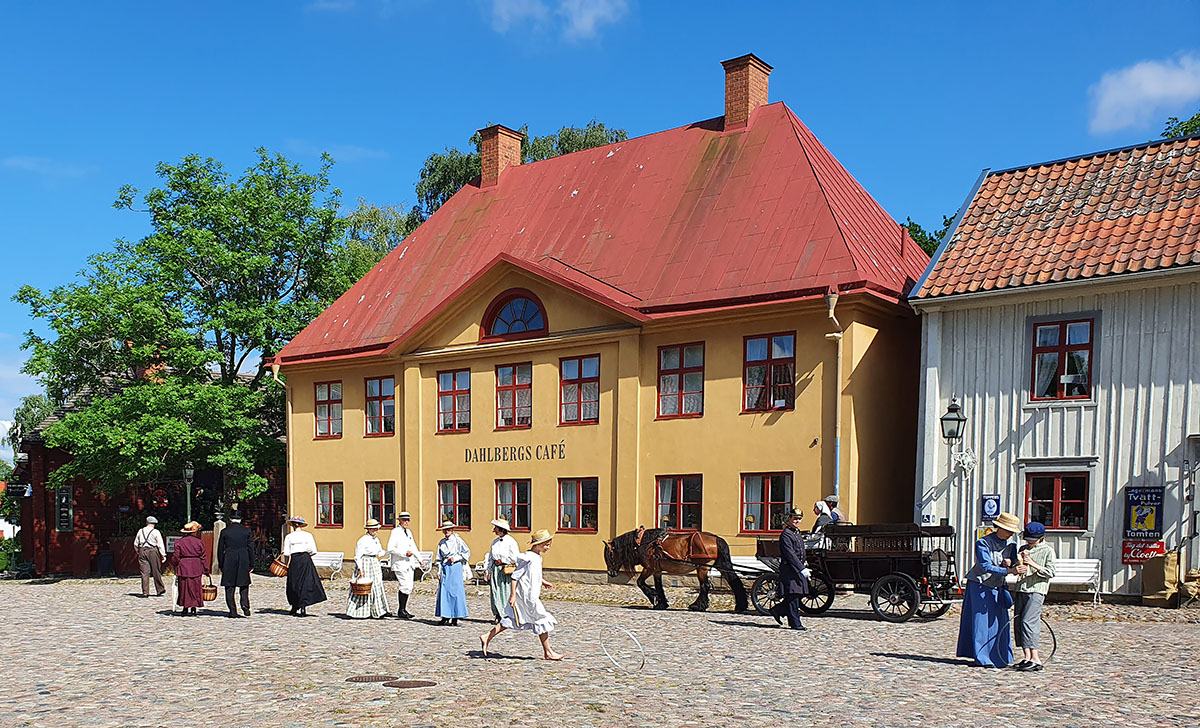 The open-air museum Gamla Linköping is one of Sweden's most visited museums. As you enter, history comes alive and you can experience with all your senses what everyday life was like for ordinary people more than a hundred years ago.
Gamla Linköping Open-Air Museum has around 450,000 visitors per year. Last summer, it was one of Sweden's most popular museums, coming in fourth place overall, according to the Swedish Museums Association (Riksförbundet Sveriges Museer).
"Open-air museums have had an advantage during the pandemic with a lot of outdoor activities for visitors, while indoor museums might have been forced to stay closed," says Tina Karlsson, museum director. "At Gamla Linköping, we quickly adapted to the new requirements and moved even more activities and events outside. We introduced self-guided and digital tours, and our guides welcome visitors in the open air."
Step into history with all your senses
Visitors can experience history come alive as they stroll through over 100-year-old wooden houses, cobblestone alleyways and gardens in the old town neighbourhood. They can literally see, listen to, feel, taste and smell history. With its combination of activities across generations and small shops, cosy cafés and restaurants, this popular destination has something for everyone.
Gamla Linköping is open throughout the year, with 20 separate museums telling the story of people's everyday lives and destinies of the past. Visitors can learn traditional crafts such as rope making, try old-fashioned ways of cooking, and understand what it was like to go to school or work in a town shop – or, suggests Karlsson, take part in a guided tour of the authentic homes from the early 1900s.
In addition to its extensive programme of activities, the museum expects to welcome more visitors when Linköping hosts the Swedish Championships Week (SM-veckan) from 28 June to 3 July. During this week, participants in more than 30 sports will come to Linköping to compete, and there will be plenty of activities around town. "It's a huge event that attracts a big audience, and we're looking forward to welcoming many more curious visitors to our open-air museum."
Web: www.gamlalinkoping.info Facebook: gamlalinkoping Instagram: @gamlalinkoping
Subscribe to Our Newsletter
Receive our monthly newsletter by email