Majestic meetings with moose
TEXT: HANNA STJERNSTRÖM | PHOTOS © GÅRDSJÖ MOOSE PARK
With big enthusiasm for caring for animals, Leif 'Leffe' Lindh opened up Gårdsjö Moose Park. As the summer approaches, the park now invites visitors to meet the kings of the forest.
In 1876, the first ground for Gårdsjö farmstead was broken in the small village called Vansjö. Two generations later, the farm with the red houses and white corners was passed down to Leffe, the founder of Gårdsjö Moose Park. "I have been interested in animals since childhood and dreamed of opening a moose park for a long time," he says. Known as The Moose Man, Leffe became famous as the man who swims with moose. "I try to be with them as much as I can, especially when the calves are born, which has led to a great connection between me and them," he says.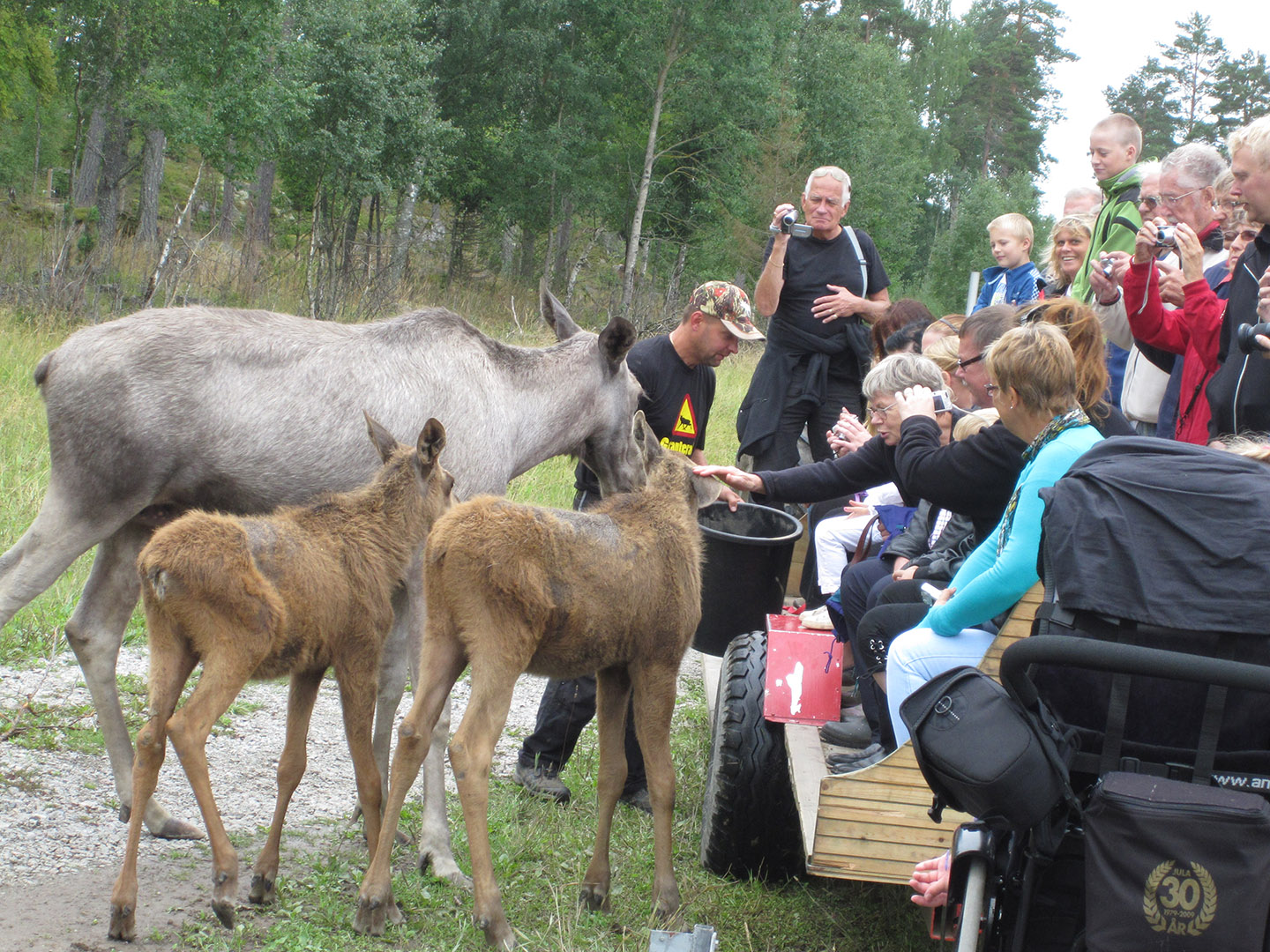 Over 10,000 guests visit the park every year. Photo: Tobbe Lektell
The moose park opened in 2007, and today, the park is spread out over 25 hectares of forest and has been explored by visitors from 174 countries. Last year, a video of the full-grown moose Olivia went viral after she ate tulips from the family's kitchen table. Olivia had been living with the family for five months, after her mother rejected her. "For the first few weeks, I slept on a mattress next to Olivia to feed her every three hours. She became a family member," Leffe says, and concludes: "The moose give you so much energy, and we want to give our guests a chance to experience that."
Web: gardsjoalgpark.se/en
Facebook: gardsjoalgpark
Leffe and Holger the moose.