GoBoat
Text: Heidi Kokborg | Photos: Abdellah Ihadian, Lean Timms, GoBoat
A sustainable experience that opens up cities from the water
GoBoat is a unique experience on water, like nothing you have tried before. You can explore cities like Copenhagen, London and Melbourne from the waterfront in a sustainable boat, and savour a delicious picnic basket while gazing at the city from a new perspective.
The concept at GoBoat is simple: rent a GoBoat and have a unique experience, where you can enjoy the city, the waterfront and the beautiful, cosy canals by water. "We wish to give people an experience that lasts a long time, but it is more than just an experience. It is memories and social gatherings," says Kasper Eich-Romme, co-founder of GoBoat. All three founders are passionate about maritime values and wanted GoBoat to reflect these. "We wave and smile more to each other when we are on water. There is a certain feeling of freedom, joy and calmness, and it creates a unique space for social gatherings," Eich-Romme smiles.
GoBoat has also created a boat that embraces these values. On each boat, there is a table in the middle where you can enjoy a meal and the motor is silent. "You can peacefully and quietly experience the city. It is a great time to slow down and spend some quality time with people you love," says Eich-Romme.
A sustainable experience – worldwide
Since 2014, when GoBoat was founded in Copenhagen, the company has had close to one million customers, and they have sailed around the world many times on green energy. "Sustainability has been a central part of GoBoat from day one. All our boats are powered by green energy. We want to leave as few carbon footprints as possible and protect the harbour environment," says Eich-Romme. "We want to give people a memorable, as well as a sustainable, experience."
Currently, GoBoat is available in Copenhagen, London, Melbourne, Canberra, Aalborg, and Malmö, but the founders have even greater ambitions. "We have had success since the beginning, and now that we are fully established and have proven the business model, we are looking to expand to more cities through our franchise concept. So if your city has water and you want to own a great lifestyle business, please check out our partner website," says Eich-Romme. "GoBoat is an amazing way to experience any city with canals or lakes, and people really love it."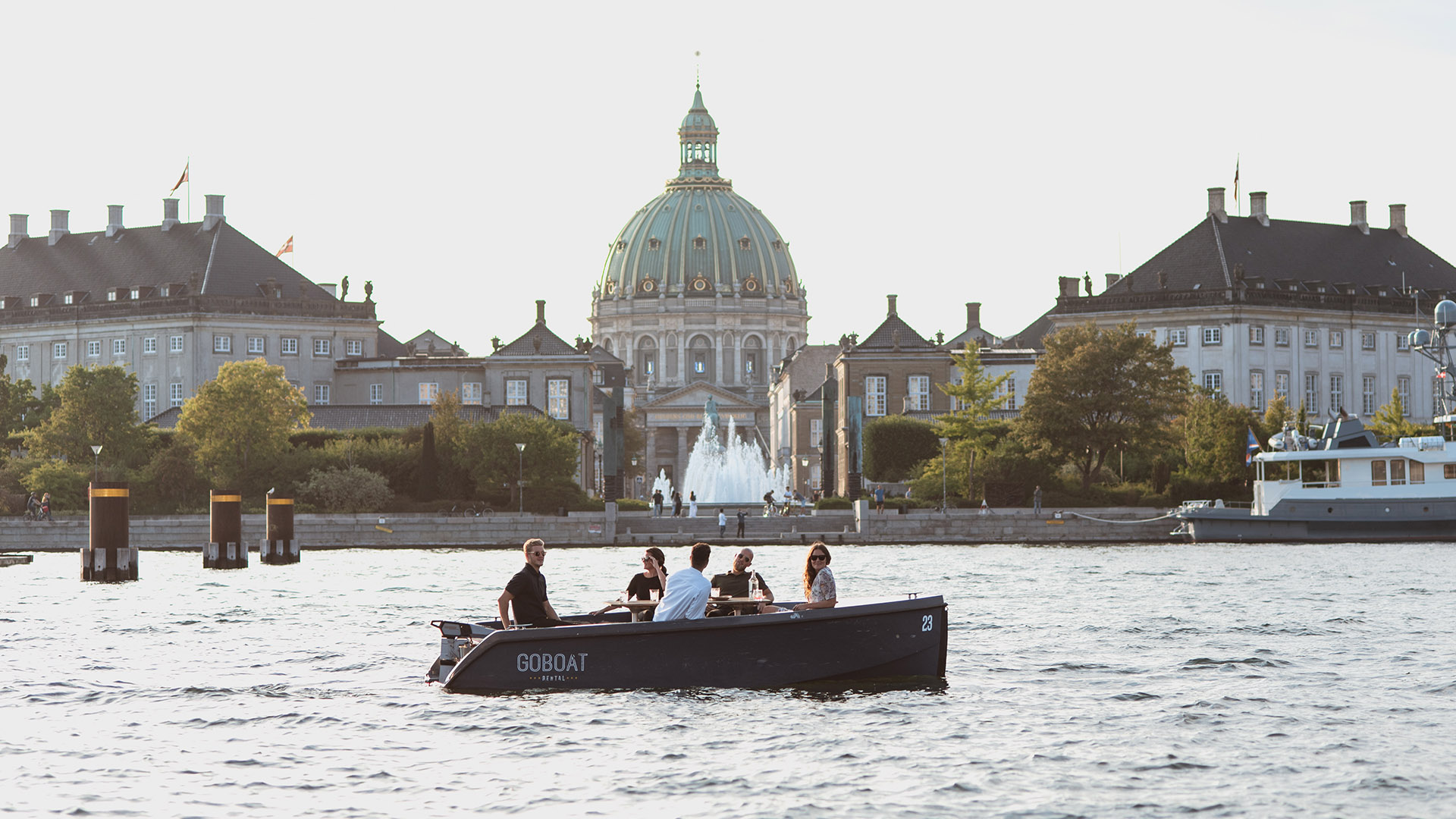 Web: DK: www.goboat.dk UK: www.goboat.co.uk AUS: www.goboatmelbourne.com.au SE: www.goboat.se Partner website: www.goboatpartner.com Instagram: @goboatcph
Subscribe to Our Newsletter
Receive our monthly newsletter by email