Goldsmith Laiho: Gold and lace
What happens when you combine the web-like fineness of lace with the toughness of noble metal? You get eye-catching jewellery – and goldsmith Petri Laiho is the master of it.
TEXT: HANNA HEISKANEN | PHOTOS : JARI LAINE
MAIN IMAGE: Creating the pieces requires a steady hand and steely nerves.
The small town of Rauma, located on the west coast of Finland, is famous for its lace-making tradition, which goes back centuries. Traditions are made to evolve, thought Erkki Paasikivi, the founder of NOR-koru nearly four decades ago, and started to produce jewellery inspired by the delicate fabric.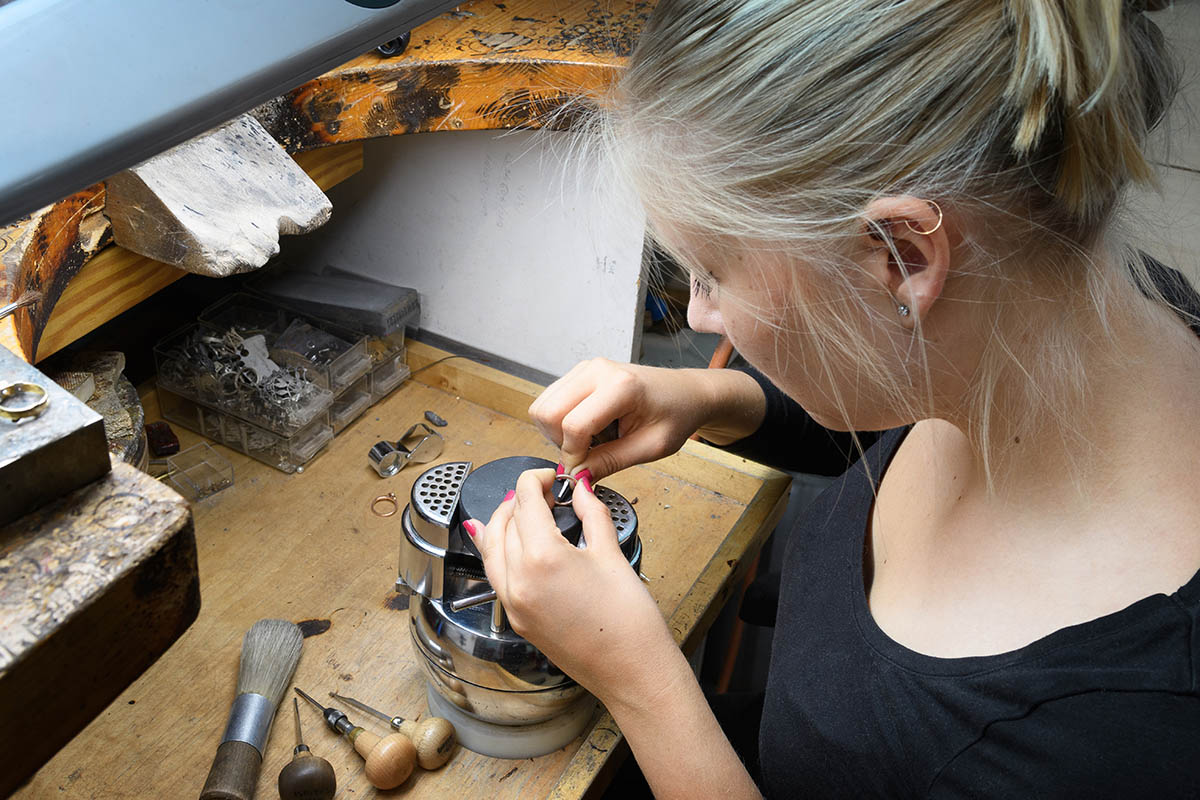 Anni Paakkinen at work.
Today, in a workshop in a quaint wooden building, goldsmith Petri Laiho continues to make lace jewellery in addition to a wide variety of rings, bracelets, necklaces and earrings. "I wanted to ensure the continuity of this new tradition in Rauma," Laiho explains. Many customers return year after year to add new pieces to their collection of lace jewellery. The highlight of the year is the Rauma Lace Week, organised every July.
Petri Laiho masters the art of jewellery.
The fact that Laiho became a goldsmith at all was a matter of pure coincidence. "My father was asked to be a supervisor at NOR-koru, the company that first launched lace jewellery," he recalls. "They were looking for an employee, and my father suggested I apply. I then became genuinely interested in the art of jewellery making." Working for the company meant he could learn to master his craft on the job. "The hallmarks of a good goldsmith are perseverance and accuracy," he says.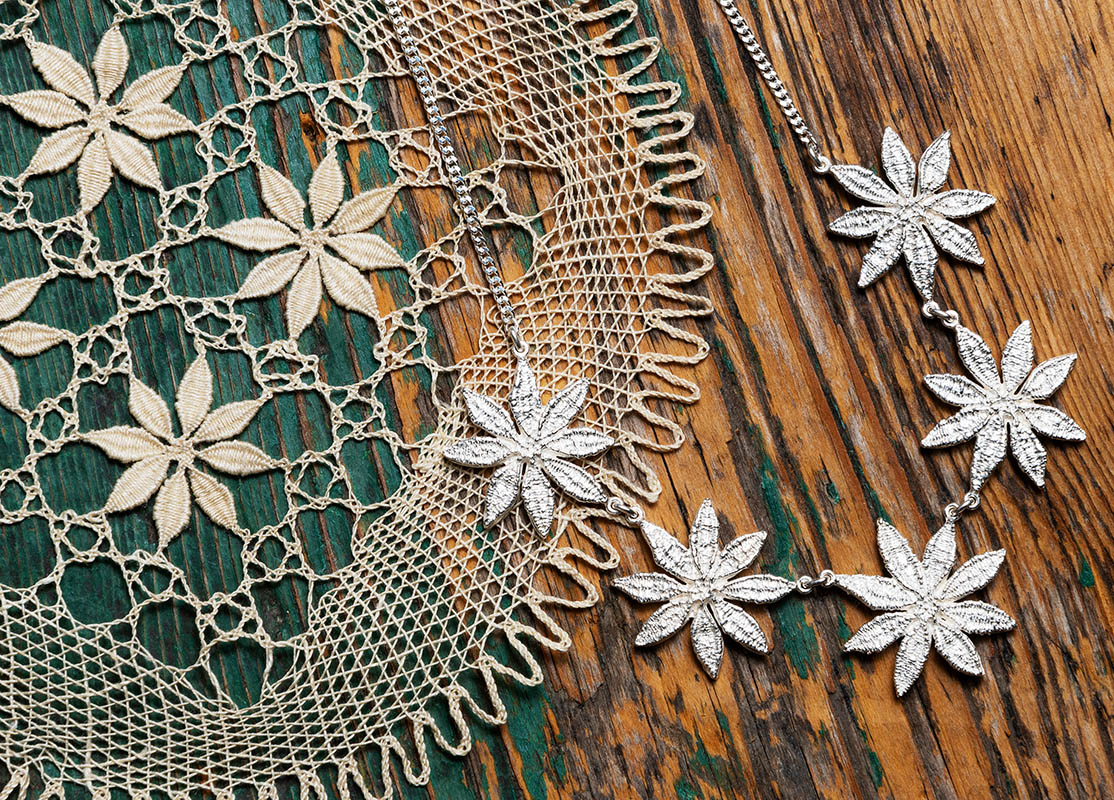 Goldsmith Laiho specialises in jewellery inspired by a tradition of lacemaking.
An online shop is in the works for those keen to get Laiho's masterpieces delivered to their doorstep. "What I like most about my work is that every day is unique. A customer might walk in to commission the wedding ring of their dreams, or to fix an heirloom. Variety keeps me on my toes," says Laiho. He now has the opportunity to pass his skills on to a new generation in the form of an apprentice, Anni Paakkinen. "Whatever the year, diamonds never go out of fashion," Laiho concludes.
Facebook: kultaseppalaiho
The delicate jewellery is available in many forms.
Subscribe to Our Newsletter
Receive our monthly newsletter by email