Gothenburg Botanical Garden: 100 years of botanical brilliance
By Emma Rodin | Photos: Gothenburg Botanical Garden
Close to nature but in the heart of the city, Gothenburg Botanical Garden is a place of true beauty. Founded in 1923, the garden has presented botany and biodiversity to the public ever since, with next year set for the celebration of a century – literally.
Unlike other gardens, botanical gardens have documented collections of living plants for research, preservation and educational purposes. And as the natural habitats for plants change, botanical gardens are becoming more and more important to help protect endangered species. "Without these gardens, many plants would vanish, and we simply can't let that happen," says Agneta Green, head of the garden's marketing and communication.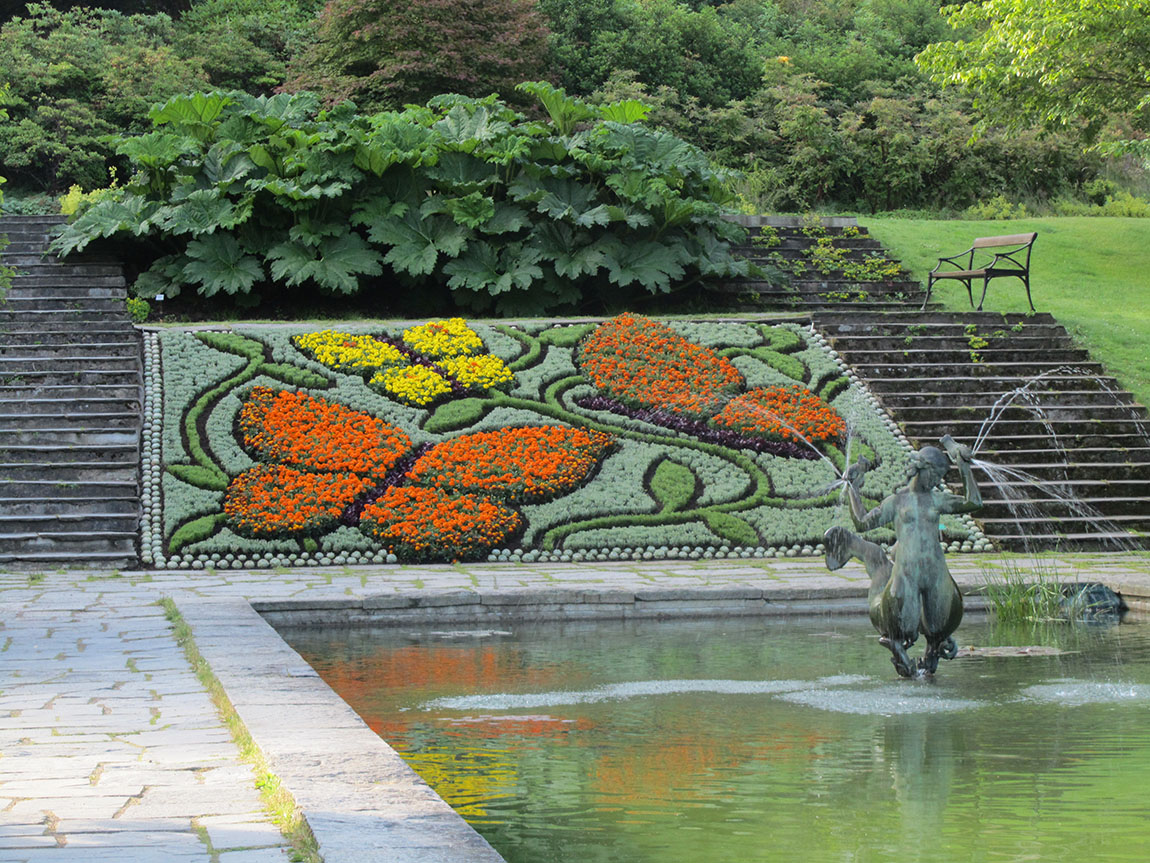 Spread out across 430 acres, Gothenburg Botanical Garden boasts 16,000 plant species and hybrids – one of the largest collections of its kind in Europe – alongside one of the world's greatest collections of bulbs and tubers. Add a spectacular waterfall, a herb garden, a Japanese valley and a multifaceted programme of events and exhibitions, and you will see why botany and horticulture enthusiasts are impressed.
"We have over 650,000 visitors to the garden per year, and they come here to enjoy plants from all corners of the Earth in beautifully composed sections," says Green. However, it's not all about pretty views and serene surroundings. Over the years, the garden has grown into an important infrastructure for science and research. Indeed, Gothenburg Botanical Garden is today an important and much-loved destination for the region's children to learn about nature, as well as the importance of respecting it.
The next step for this grand garden is to build new greenhouses where future generations can learn and, hopefully, be fascinated by the biodiversity of the world. "Because of these works, things might look a bit messy as you first enter the garden, but once you get through, it's just as serene as you'd have imagined," explains Green.
Another highlight is the ongoing collaboration with Konstepidemin – a centre for Gothenburg artists – offering a range of exhibitions in the garden and garden gallery all the way through to 2023. There are plenty more activities and happenings too, especially on 22 May this year, which will see the celebration of the International Day for Biological Diversity.
With so much botanical brilliance on offer, Gothenburg Botanical Garden is a great summer destination for adults and kids alike, with plenty to be enjoyed by all.
Web: www.botaniska.se Facebook: goteborgs.botaniska.tradgard
Subscribe to Our Newsletter
Receive our monthly newsletter by email