Granö Beckasin: Truly local travel – to a community that cares
TEXT: AMANDA OTTOSSON | PHOTOS: BEA HOLMBERG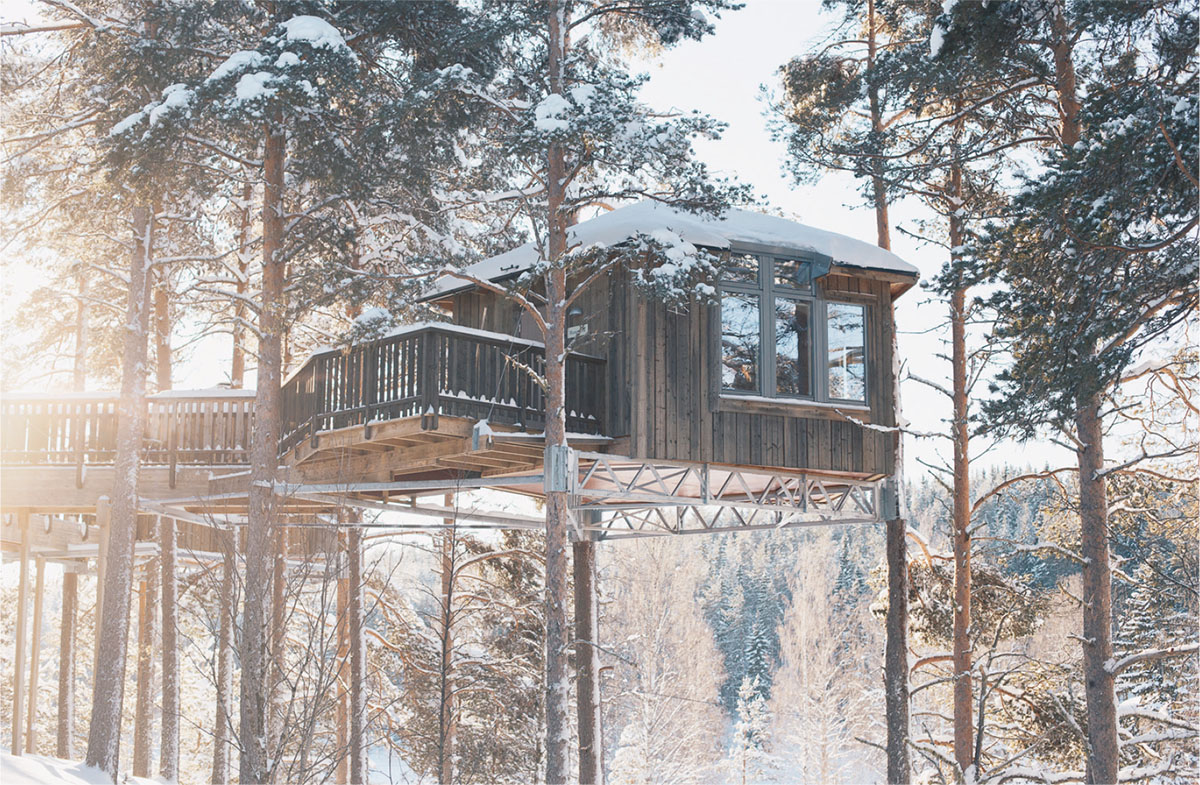 One hour's drive from Umeå, you'll find Granö, a small community whose population was dwindling. Not content to let their childhood town disappear, a group of friends got together to bring new life to the area.
Opening a hotel on the old camping grounds, the group worked with local entrepreneurs to offer something that would attract people's attention. Carefully curating an experience that would be deeply connected to the local area, Granö Beckasin quickly grew into what it is today.
With everything from romantic tree huts to yoga retreats and corporate getaways, the hotel offers an unbeatable experience. Its restaurant, offering everything from local game to organic vegan food, invites guests to experience something different to what they may have seen before.
Guests have a unique opportunity to explore the area through activities like hikes, skiing and ice fishing, all offered by hotel staff who are intimately familiar with the best parts of the country around them. But in addition to what the hotel itself offers to guests, it has brought new life to the area.
Giving back to the town
"For us, it's not just about building a hotel – it's also about giving back to the town and the people in it," says Annika Rydberg, CEO and one of the founding partners of the hotel. "It's important to us that people have an opportunity to see what's great about Granö. One example is a seasonal worker of ours who has settled down here and founded a dog team business. It's great to see that we're having a tangible effect on the community."
Everything the hotel offers is carefully thought through to ensure that inviting guests to the area is done in a non-exploitative way, and they always make sure to use local craftspeople to build and expand. "We have a strong vision, and it's really important to us that everything that we do is sustainable – not just in the environmental sense of the word, but also in a business sense. Does it make sense to operate in this way? Is this what people want to spend their money on? I think there's been a real shift in the way that people travel, and they value being able to spend time in a real community. And that's the core of what we're offering."
Web: granobeckasin.com Instagram: @granobeckasin
Subscribe to Our Newsletter
Receive our monthly newsletter by email