Green Dog Svalbard: Sledding through a Nordic wonderland
By Julie Lindén | Photos: Green Dog Svalbard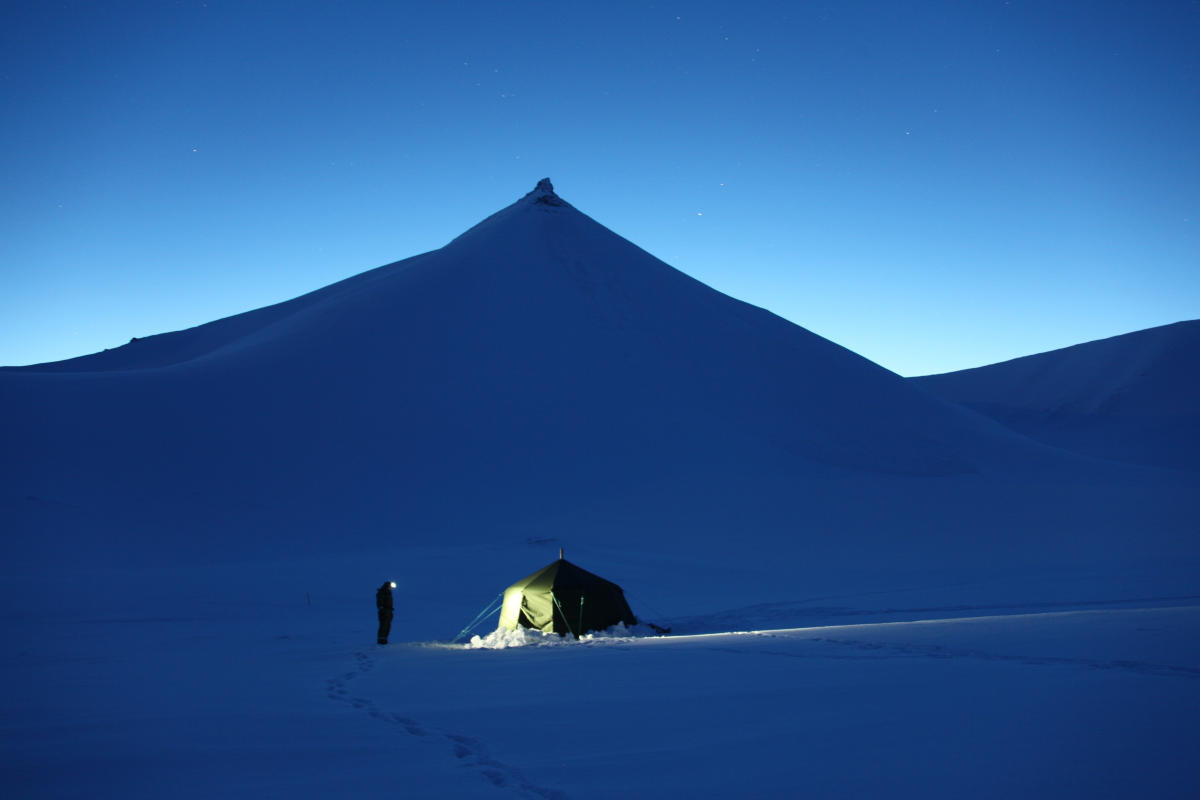 Some say it's the most amazing way to fully experience the beauty of snow-clad scenery and those who have tried it are hooked. Dog sledding has become increasingly popular as an adventure activity in the Nordic countries over the past years, and few companies provide such a spectacular experience as Green Dog Svalbard. Merging the distinctive Arctic Archipelago landscape, world-exclusive nature phenomena and action-packed sledding trips, Green Dog Svalbard will give you memories to treasure for a lifetime.
Green Dog Svalbard, situated in Bolterdalen – about 10 kilometres from the archipelago's main settlement Longyearbyen – has kept sledding dogs since 1996. Boasting sledding experience from Svalbard, Greenland and the Sirius Sled Patrol – the sledding unit of the Danish Navy in Greenland – the company's experience is as thorough as it is wide-ranging. Keeping an impressive 150 dogs at all times, Green Dog Svalbard puts extensive effort into targeted breeding and thorough care in order always to have an optimal team of dogs present to guide visitors through Svalbard's most astounding areas. "Experiencing the landscape from a sled is completely different from all other ways you can experience nature," says Martin Hartmann Munck, founder of Green Dog Svalbard. "It may seem stressing at first, before you board the sled, but once you embark on a trip it will soon become obvious that it's an incredibly serene experience. Guests of ours who have never before been on a sled are absolutely amazed at how calm a trip can be – letting you take in the soul of the landscape along the way."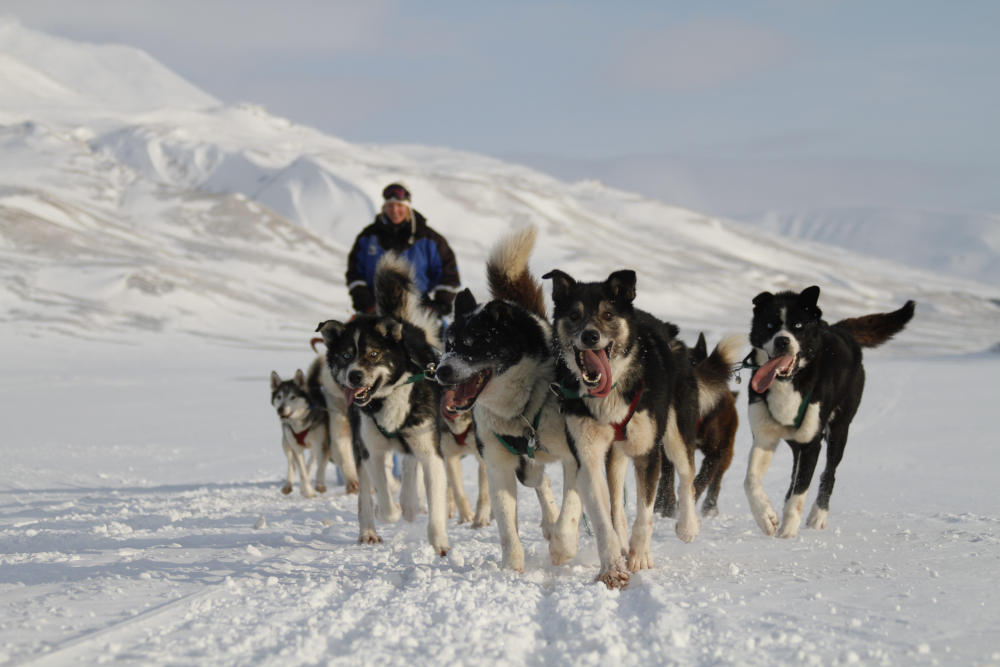 The best of teams – living the good life
Crossing breeds to ensure a social and friendly temperament is also important, explains Hartmann Munck, as the company encourages visitors to get close to the animals to feel safe and comforted. "The dogs are a cross of Greenland dog and Alaska Husky, which makes for a very robust and friendly breed," he says. "It means guests who visit do not have to worry about approaching the dogs to say hi or give them a cuddle. Actually, we encourage those who go sledding with us to get to know the dogs – they're very noisy and rowdy right before the sledding because they know what's happening and they're excited, but when we return they're just as cuddly as other dogs. They want attention, so they definitely live a pretty good life up here, where they are constantly surrounded by people in awe of them," laughs Hartmann Munck.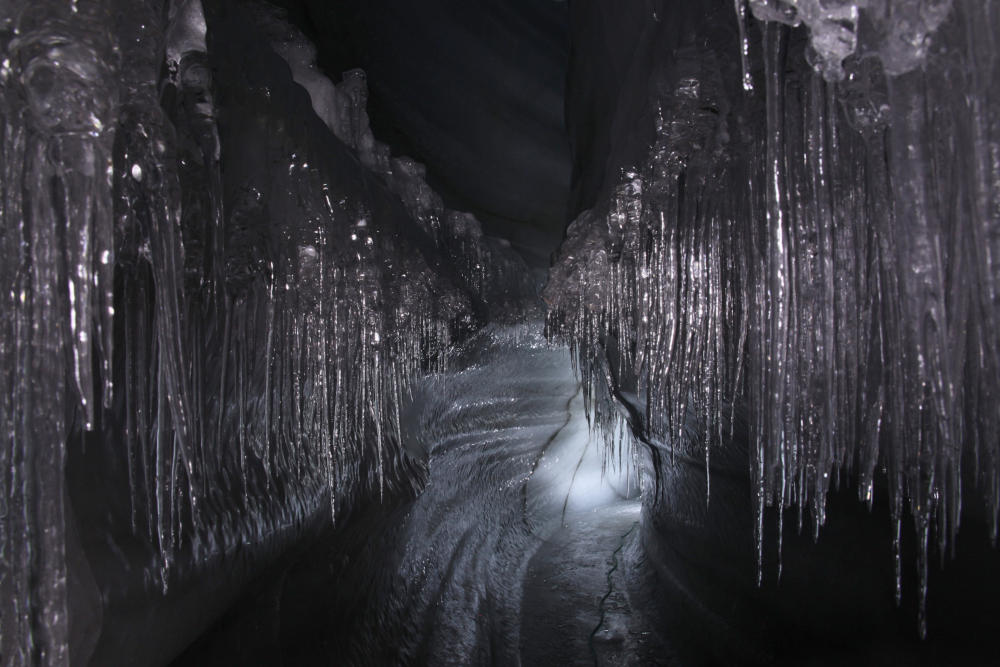 Quite understandably, it is the youngest of the dogs who receive the most attention. Green Dog Svalbard welcomes around 15 to 20 new puppies every year, and they are enthusiastically shown off to all visitors. And, with the nature of Svalbard being nothing but optimal for the dogs' development, it does not take long for the juniors to become new stars of the pack. "They are naturally very eager to run," says Hartmann Munck, "but the unique environment of Svalbard, with varied topography and excellent sledding conditions, completes the experience – for the dogs and the humans."
Polar nights and the art of mushing
Green Dog Svalbard offers a number of different sledding trips, from those taking a few hours to those demanding up to 7-8 hours of your day. Trips lasting for several days can also be arranged. You may also choose to sled through the polar night during winter – or use the summer sleds that travel by wheels after the snow has melted in early summer. Another popular choice is to travel to the nearby ice caves, where visitors are allowed to go a full 200 metres into the caves to explore the unique ice formations. No matter which trip you choose, Green Dog Svalbard puts safety and great experiences first, respecting nature at 78 degrees latitude while also making it available in a new way. "Our guests have the opportunity, under safe conditions, to take control of the sled and get to know how the dogs work in a pack. We also arrange longer, more demanding trips that teach visitors the art of mushing while also showing them more of Svalbard's unbeatable nature scenery," explains Hartmann Munck. "We have accomplished, international guides with us, who will do everything they can to make the experience a memory to last for each and every visitor."
We do not doubt it for a second.
Packages offered: - Mountain sledding trip (four hours) - Fossil hunt with pack dogs - Foxfonna hike - Polar night sledding trip, four hours - Sledding trip to Foxdalshytta (2 days) - Sledding trip to ice cave (six-seven hours) - Sledding trip with six dogs (four hours) - Sledding trip on wheels (summer only, three hours) - Sledding trip to Spitsbergen Lodge (three days) For more information, please visit www.greendog.no Get in touch with the team at greendogsvalbard@gmail.com
Subscribe to Our Newsletter
Receive our monthly newsletter by email