Halmstad: The ultimate summer destination
By Astrid Eriksson | Photos: TheNilsson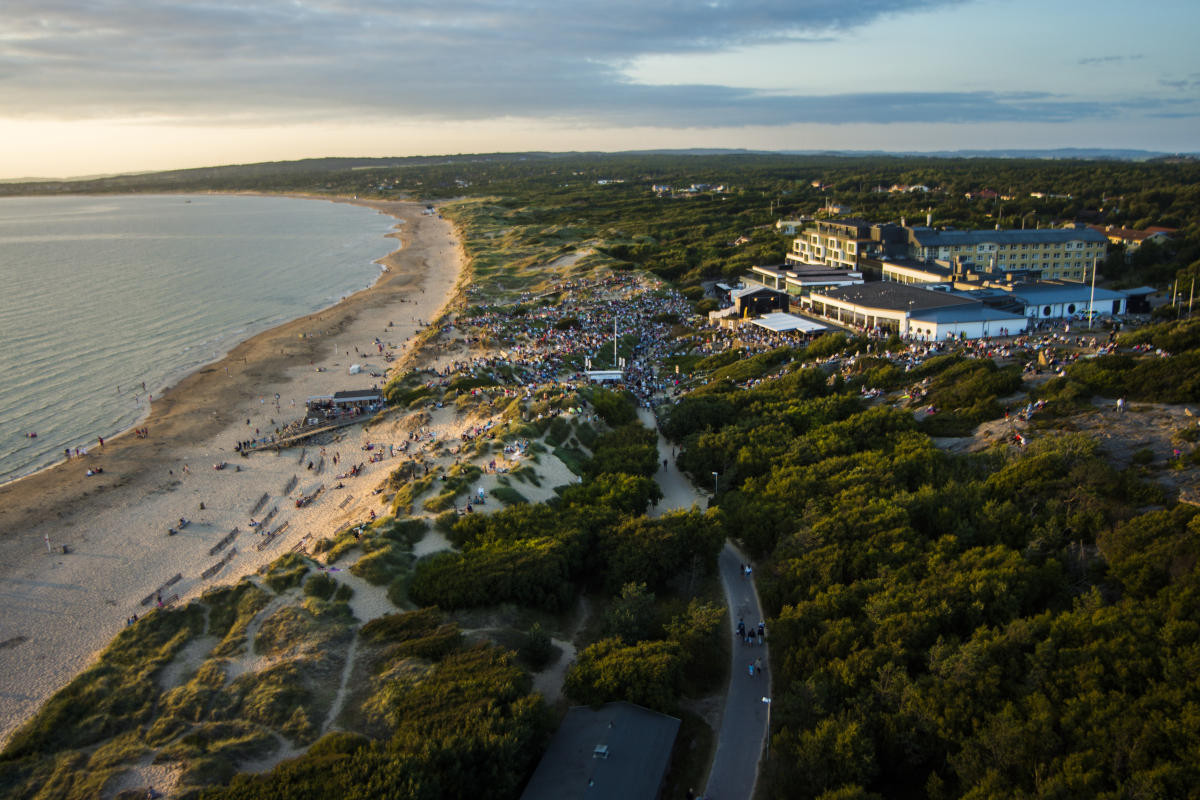 Last year's winner (and this year's runner up) of the title Summer City of Sweden, Halmstad, is now looking forward to yet another exciting season. In 2015 Halmstad is still going strong, demonstrating that when it comes to providing the best summer activities and amusements, size really doesn't matter.
"What we do so well is the range and variety of activities," says Lina Siljegård, project manager at Destination Halmstad. "Halmstad during the summer is a fantastic smorgasbord of things to do and experience, and due to the fact that it isn't a very big city, everything is so close. Getting around is not something that ever stands in your way if you're looking to fill your day with different activities."
The Golf Capital of Sweden
One of the many things that you can spend your time on during a visit to the lovely coastal pearl is golf. And quite a lot of it too. Halmstad houses approximately 90,000 permanent residents and a staggering ten golf courses! For a fairly small town the wide offer of different golf activities and courses is unprecedented. "If you're looking to play some golf with a splendid variation, it doesn't really get any better than this," Siljegård says. "We have one of the greatest golf courses in the world, an internationally top-ranked training facility, as well as traditional park courses, forest courses and courses right by the water. Nature-wise, it gives for phenomenal experiences."
Siljegård is not exaggerating. Halmstad alone sports 46 (!) nature reserves where hiking trails, golf courses, waterfalls, rivers and the ocean come together in the most wonderful display of natural richness. Adding to this is the European Team Championship for men that will go down at the splendid Halmstad Golf Club in Tylösand in July, which will only enhance a fantastic golf summer in Halmstad 2015.
A diverse summer city
Choosing Halmstad as your destination of choice this summer is choosing a place that has something to offer everyone. From the lushness of the nature, to the buzzing vibe of the city central where cafés, restaurants and shops all offer you heaps of enjoyment while still keeping that small town feeling you can only get from a coastal gem like this. If you are looking to sink your sun warm body into the coolness of the sea, Halmstad has got you covered. Pearly white beaches, cliff coasts, piers that takes you further out in the open sea, or calm lakes; basically everything you could ask for. "We really take advantage of our closeness to the water," says Siljegård enthusiastically. "There are loads of water activities to be discovered and if you don't feel like getting wet, taking a walk along the beach while the waves tickle your feet provides precisely that sense of complete freedom and relaxation many aspire to reach during their time off work."
If you are looking for a bit more upbeat features to your stay, you won't be disappointed. A mere ten-minute drive from the city centre lies Tylösand, known to many as one of the greatest beaches in Sweden. Every evening during the summer months, Tylösand puts on great beach parties with live bands, bars and restaurants sure to give everyone attending a night they will be hard pressed to remember. People from all over come flocking to take part of the great scene where famous and local DJ's and bands help create fantastically fun end of what is sure to be a fantastic day in Summer Halmstad.
Still the ultimate summer destination
"The convenience of everything is probably something people appreciate the most when they come for a visit," Siljegård notes. "Independently of the weather you always find things to keep you occupied in a close proximity. People stay for a week and still struggle to tick off everything on their to-do-lists," she says with a laugh. And who can blame them? Halmstad is a fantastic mixture of relaxation and activity, fun and serenity. The golfer's opportunities are never ending, and the connoisseurs' taste buds are constantly provided with delicacies. The party animals get their treats and the little mermaids and mermen will easily tour the varying coastline without feeling a single stitch of repetition.
Even though 2014 was a great year for Halmstad as the faun-bearer of Swedish summer destinations, 2015 gives promise to an equally spectacular vacation season. No matter what you want to do you won't have to go far to find it, and with a range like Halmstad, all your travel companions will be sure to get their holiday wishes fulfilled.
But why take our word for it, book your trip now and see for yourself. But be warned: you may never want to leave.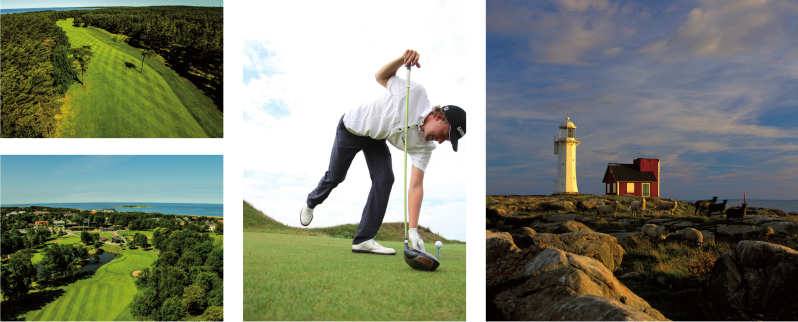 For more information, please visit www.destinationhalmstad.se Feeling the urge to swing some iron? Please visit www.destinationhalmstad.se/uppleva/golfhuvudstaden for some more golf delights in Halmstad.
Subscribe to Our Newsletter
Receive our monthly newsletter by email