Hav og Fjell: Meet under the northern lights
By Andrea Bærland | Photos: Hav og Fjell
A mere 45-minute drive outside the city of Tromsø, known as the 'Paris of the North', Hav og Fjell's nature camp offers visitors serenity and a chance to get closer to nature.
With its peace and quiet and close proximity to the city, Hav og Fjell is the perfect place to host a conference. The meeting room, suitable for 20 people, fulfils all modern meeting requirements and offers stunning views of the sea. A 'lunch-to-lunch' overnight stay is a popular conference option, says owner Marit Mydland.
Accommodation is available in five seven-bed sea cabins, each with a private sauna and balcony. Guests may even catch a glimpse of the elusive northern lights from the camp's open-air Jacuzzi. "We are far enough away from city lights that the northern lights are a frequent occurrence," Mydland promises.

Hav og Fjell can arrange a variety of activities such as fishing expeditions, mountain hikes, snowshoe walks and ski activities to fit any level of skiing ability. From December to February, whale safaris can also be arranged. "Particularly in the last couple of years there has been an explosion in the number of whales in the area," says Mydland.
After plenty of fresh air or a long day in the conference room one should always eat well. Hav og Fjell's fully licensed restaurant and pub opens exclusively for the camp's guests. "We don't have a set menu, so we ask what the guests want before we make menu suggestions," says the camp owner, who is also an experienced cook. Mydland's kitchen focuses on halibut, arctic cod, shrimp, lamb, reindeer meat and other local, seasonal products.
Hav of Fjell's restaurant always serves generous portions. "Nobody goes to bed hungry," concludes Mydland with a smile.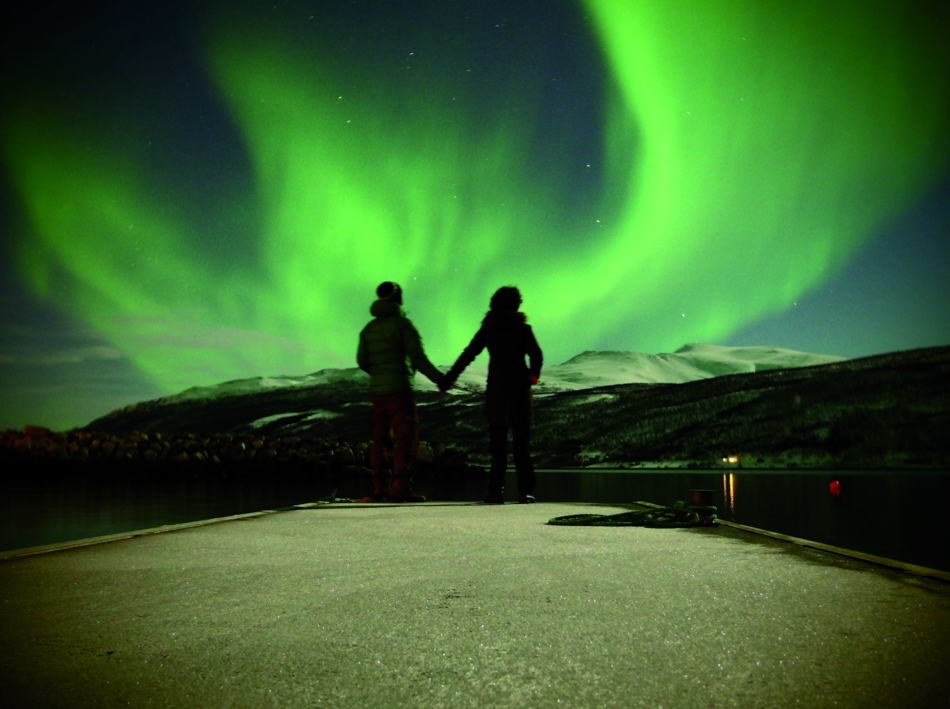 For more information, please visit havogfjell.no
Subscribe to Our Newsletter
Receive our monthly newsletter by email