Heimdal Tours: Experience magical landscapes and a lively culture on the Faroe Islands
By Heidi Kokborg | Photos: Heimdal Tours
The Faroe Islands are known for wild weather, fermented foods and a landscape that takes your breath away. Heimdal Tours can show you everything the Faroe Islands have to offer. Whether you wish to see the lush greenery by foot or by car, you'll be astonished by its beauty. And, naturally, you also have to taste the traditional wind-dried, fermented lamb and other local foods before leaving.
Heimdal Tours offers customised trips and activities for individuals and small groups of up to nine people. Whether you wish to explore the magnificent nature of the Faroe Islands on a hike, you prefer to enjoy the stunning views from a car, you're visiting only to taste the traditional food, or you wish to experience the landscape from the seaside, Heimdal Tours can make it happen.
"We offer a myriad of activities. Visitors can go on both longer and shorter hikes, and if you for one reason or another are unable to hike, we also offer sightseeing trips where we drive you around. Some visitors book an activity for just one day, while others prefer that we schedule activities during their entire stay on the Faroe Islands," says Tummas Rubeksen, director of Heimdal Tours.
Moreover, Heimdal Tours offers tours on small fishing boats, kayaking, and local food experiences. The Faroe Islands have a rich food culture, which is a must to experience. Whether you wish to do so in a restaurant or visit locals in their homes and dine with them, Heimdal Tours can make it all possible.
"The most important thing to us is that we can give people a personal and customised experience, while being sustainable. That's why we exclusively do tours in small groups. We don't want to take up too much space or be too dominating in the landscape," explains Rubeksen.
This also means that you as a visitor get to fully immerse yourself in the culture and truly soak up the breathtaking nature. The landscape on the Faroe Islands is like no other place on Earth. It's a landscape of contrasts: lush greenery, valleys, deep-blue sea, steep cliffs and mountains. The Faroe Islands also have a rich bird life, with puffins probably the most popular among visitors.
"There are so many nature experiences here, and you are very close to the elements," says Rubeksen.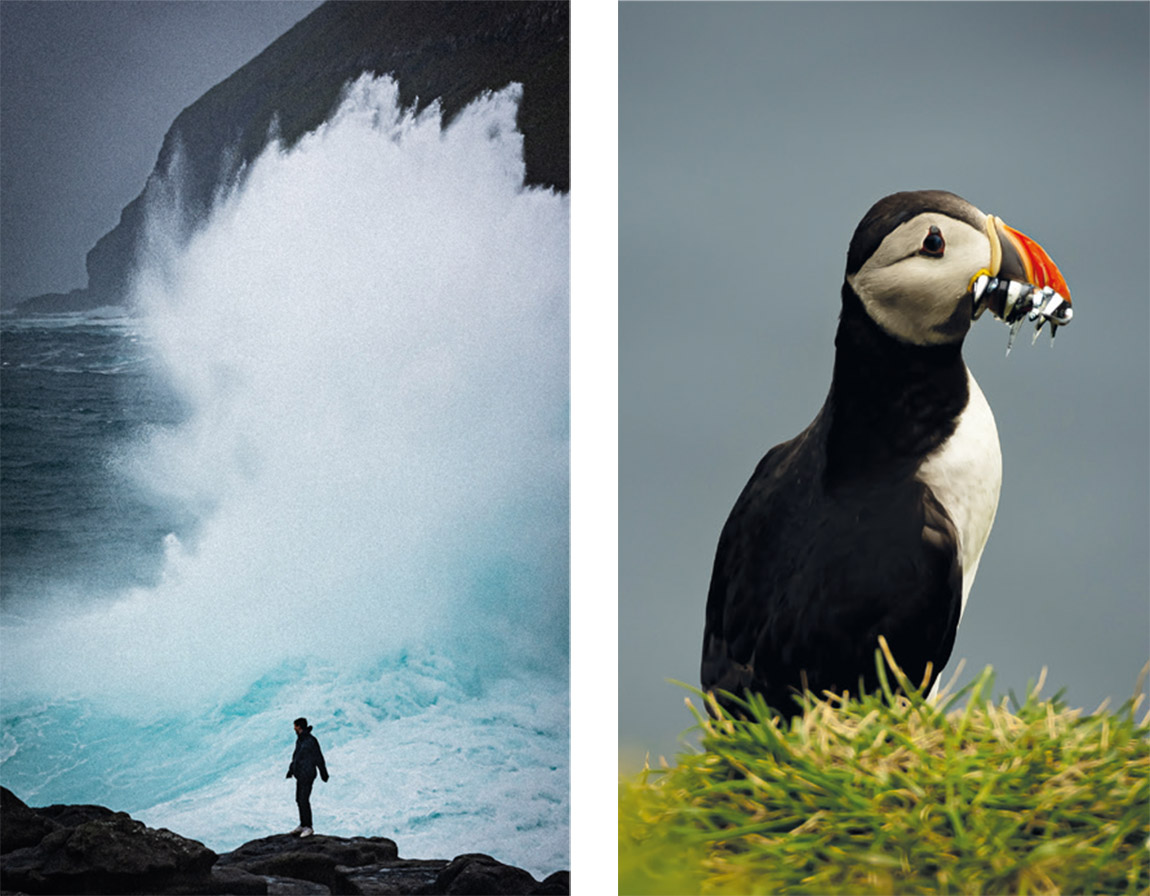 Web: www.heimdaltours.com Facebook: Heimdal Tours SP/f
Subscribe to Our Newsletter
Receive our monthly newsletter by email