Helgøya Klatrepark – a forest climbing adventure
By Maria Vole | Photos: Rakel Berg Kise
As the largest climbing park in inland Norway, Helgøya Klatrepark is a truly unique experience. Located on the beautiful island of Helgøya in lake Mjøsa, the park offers fantastic climbing adventures among the trees. With tracks suited to all ages and experience levels, there's something for everyone in Norway's most scenic adventure park.
A small family business, Helgøya Klatrepark started as a passion project by Bjørn and Elisabeth Stai. The husband-and-wife team employs 15 seasonal workers, as the summers can get busy with plenty of visitors making their way to the island.
The park opened in 2015 and welcomes visitors from around Easter to October every year. It has become a popular destination over the last few years – on average, they receive 10,000 visitors every year. "This is our eighth season, and every year we've added to the park," Elisabeth says. "This year is no different – we've got some fun new features in store for visitors!"
Climbing among the trees
With a total of 14 climbing tracks of differing levels of difficulty, 20 zip lines and 160 climbing elements, Helgøya Klatrepark truly has something for everyone. Here, visitors will find safe climbing experiences for younger children, as well as more challenging, exciting adventures for older kids. In fact, the park boasts one of Norway's longest ziplines – a 430-metre adventure through the treetops.
"We have climbing tracks in every category, and all our tracks are colour-coded to suit different ages," Elisabeth says. "Our tracks are very compressed, so people are quite connected even if they're climbing different tracks," she explains.
For the 2022 season, they've built the new blue plus climbing track as well as a new zipline course with four ziplines suitable for kids between the ages of six and 12. Another exciting new feature is a short track leading to a 13-metre drop called Helgøyastupet ('The Helgøya Drop'), where kids over 12, as well as adults, can brave the bungee jump and land in the middle of the park below.
The safety of the visitors is a primary concern for the Helgøya Klatrepark team. They have extensive testing and inspection procedures in place both internally and by a third-party company to ensure that all equipment is working correctly at all times. "Security and safety are integral to the park's existence, and climbing with us is very safe," assures Elisabeth. "We have six to seven staff members present every day, who make sure that each climber has received a thorough briefing and is properly fastened."
All children under 12 must have an adult climbing with them, but younger kids can climb certain tracks with an adult looking on from the ground.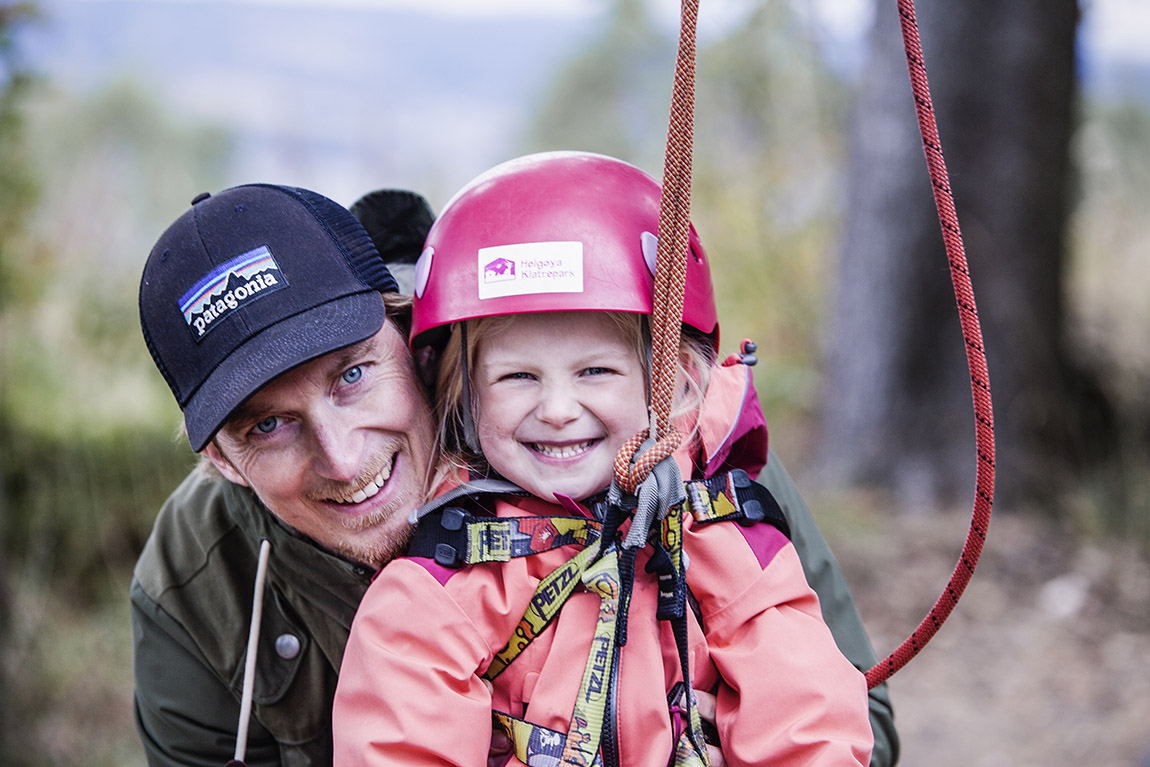 Stunning natural scenery
Helgøya is Norway's largest inland island and is located in the middle of Mjøsa outside Hamar. A true hidden gem, Helgøya is known for its lush greenery and stunning views – so it's an ideal spot for an adventure park. "One of the best things about the park is its location – it's set within beautiful surroundings with a fantastic view of Mjøsa," Elisabeth says. "The forest is beautiful, especially during springtime – right now, Helgøya is blue all over due to the wild flowers everywhere."
It's easy to get to the island with a scenic drive across the bridge from Nes, or you can travel by RIB boat or taxi boat from Hamar. Helgøya is a popular destination also for those who aren't looking for a climbing adventure. "There are lovely walking and cycling trails you can go on towards the heart of the island, which many visitors like to take advantage of, and there are plenty of local experiences beyond climbing," Elisabeth adds.
It's free to get into the park and enjoy the forest and surrounding nature, so you only pay for the climbing experiences, with free parking offered. Visitors can bring their own lunch and even use free barbecues on-site, or buy food at the park if they prefer. "Our large outside seating area is quite special, as it's a natural gathering point for our visitors," Elisabeth says. "We have plenty of tables, chairs and benches, and lots of parents enjoy taking in the view as their children climb."
Helgøya is also a popular destination for groups of friends, bachelor parties and company trips, with fun experiences and team-building activities available. There are great options for renting overnight accommodation such as tents, and even a beautiful treetop cabin that has become a big selling point for international travellers.
Ahead of the busy summer season, the Helgøya Klatrepark team is looking forward to offering fantastic experiences to their visitors. "I think the activities we offer here are popular because everyone can take part at their own level. People of all ages can find the track that suits their abilities and enjoy a sense of accomplishment at being able to manage it," Elisabeth says. "Seeing the happy faces of our visitors brings us a lot of joy!"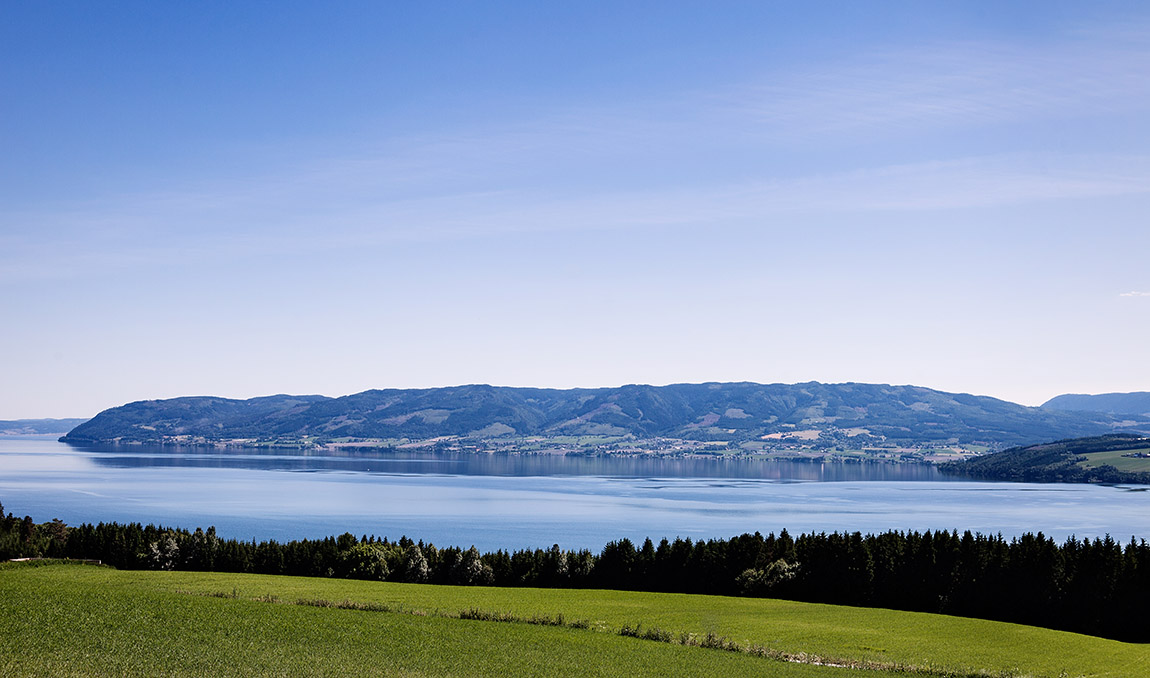 Web: helgoyaklatrepark.no Facebook: helgoyaklatrepark Instagram: @helgoya_klatrepark
Subscribe to Our Newsletter
Receive our monthly newsletter by email