Helleforhelle.dk: Translating words into colourful universes and visual narratives
Text: Camilla Pedersen | Photos: HelleforHelle.dk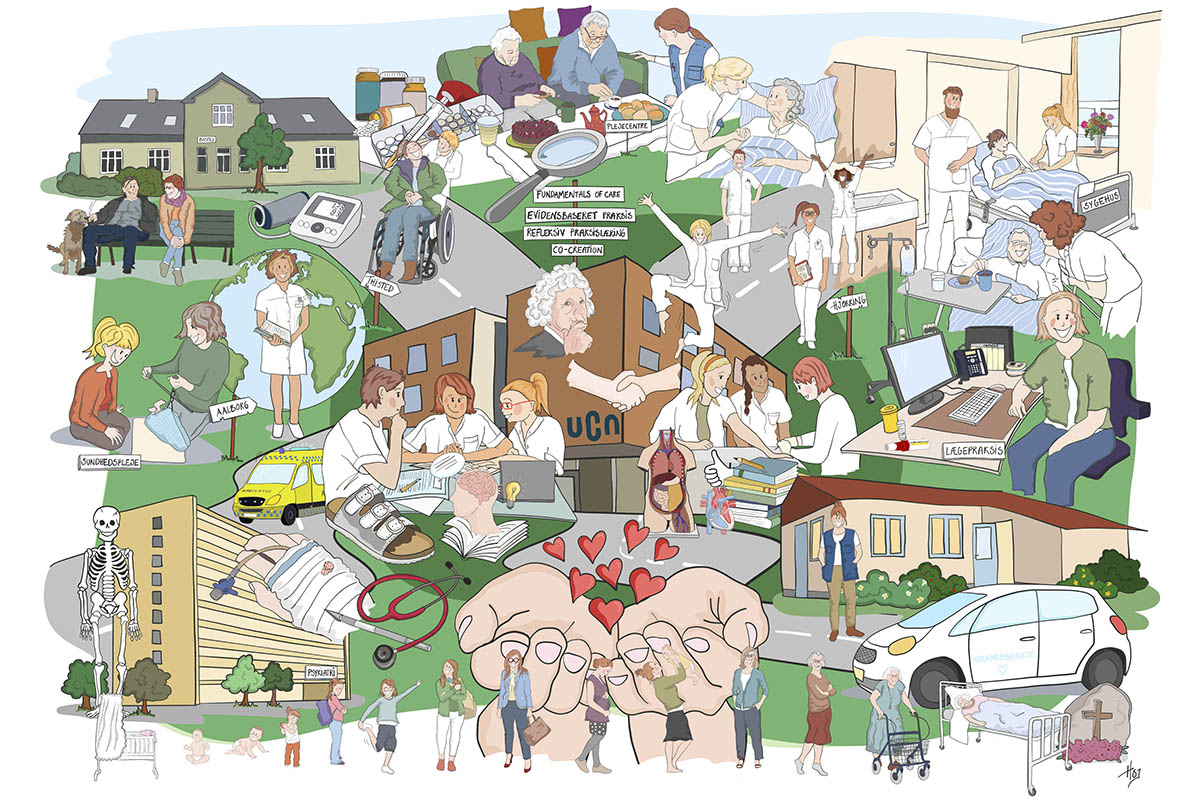 When she was a kid, Helle Schütten Johansen could mostly be found with a pen in one hand and paper in the other. Fast-forward a few decades, and little has changed. That is why Helle started her illustration studio, Helleforhelle.dk, in 2017, after 18 years as a teacher and pedagogical consultant with a focus on graphic facilitation. Her working life now revolves around her biggest passion: translating words into colourful universes and visual narratives.
"As a school teacher, I realised how powerful visual communication can be. I therefore started to draw the schedule for each day, so that the pupils could see clearly what activities we were going to do, step by step. It was such a powerful way to create the predictability and clarity that kids really thrive on. But I see the exact same positive impact on adults: whether it is visualising the roadmap for a big project, using illustrations to summarise the main points and decisions made in a meeting, or communicating corporate values internally or externally, it all comes down to turning something complex into something simple and clear – through pictures. It is such a powerful process tool, as you are forced to zoom in and focus on the key bits, and nothing else. This creates clarity and a clear direction for everyone," Johansen explains.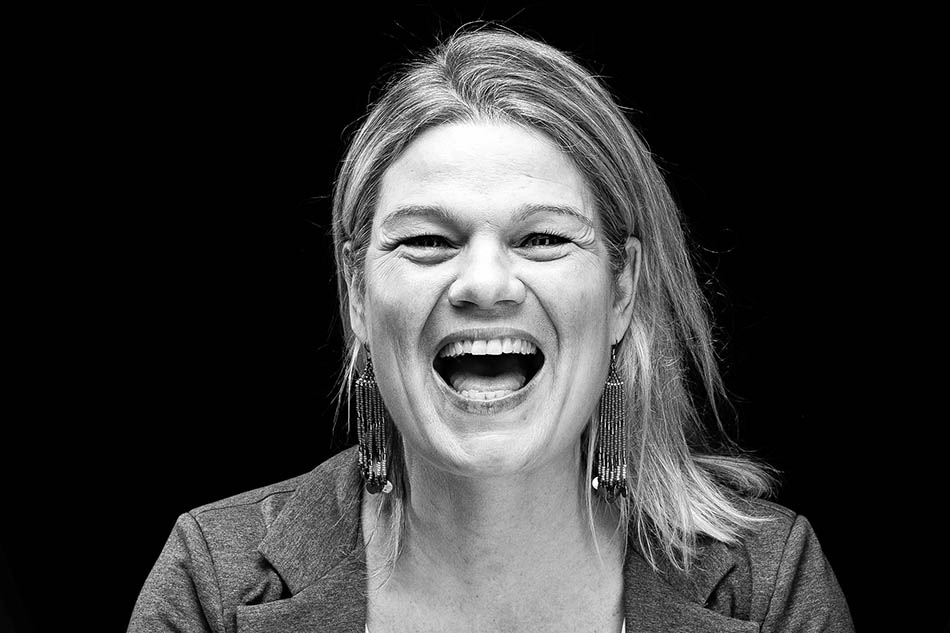 Do you see what I mean?
Johansen's unpretentious illustration style is characterised by a touch of naivety and plenty of warmth – and it is used for many different types of jobs for many different types of clients, both public and private. "It is pure magic to see how my work helps people and projects grow. Illustrations can make something that might appear very complicated – for instance, a big project – seem very straightforward by mapping out all aspects of the project, bit by bit, in one image: who is involved, what the purpose of the project is, why it is worth our time, how we will get there. The visuals are sometimes accompanied by short headlines. It's a great alternative to a lengthy report," Johansen smiles.
"My graphic facilitation courses also create rewarding results that make a real difference. Take, for instance, the group of dyslexic children that I did a workshop with at a school earlier this year. The kids were all super smart, but many of them generally felt like a failure because of their struggle with words. After an intense and fun workshop, they had been equipped with a toolbox of techniques that now enable them to draw anything: people, places, processes – but also more intangible things like speech, emotions and atmospheres. Being able to use these tools to get notes from class down on paper with pictures instead of words is a game-changer for these kids," says Johansen, who also offers graphic facilitation courses to leaders, educators and consultants.

Helle draws digitally and in layers, using vector graphics, so all illustrations can be scaled to size and used for all sorts of visual assets. "My big illustrations are often made up of many small drawings, with each their story to tell, which together make up the bigger picture. There is always something new to dive into in these illustrations, which have endless details. Do you see what I mean?" she always asks – and this question is the foundation for most of her work, because it is all about conveying the meaning of something and making the viewer see things from a different perspective – one that often offers a much clearer view than in written form.
"I think we could all learn a lot from Pippi Longstocking's life philosophy, and in many ways her can-do attitude has inspired my adventure with Helleforhelle.dk. Before I took the leap, I pictured myself standing on a bridge with this big, white cloud in front of me, resembling the fear of the unknown. Pippi would walk through the cloud, confident and fearless. So, I did, too – and it turns out that there was nothing but magical opportunities and exciting collaborations on the other side of the foggy cloud. I'm always very invested in my work and put my heart and vibrant personality into everything that I do – and I'm pretty sure that Pippi would, too."
Helleforhelle.dk works out of Johansen's studio in Aalborg and spreads colour and magic with a wide palette of services, including: – Courses in graphic facilitation and visual communication – Visual summaries of meetings, workshops, conferences – Illustrations big and small, including books, logos, posters, gift cards, invitations, and much more – Film animations
Web: helleforhelle.dk Facebook: Helleforhelle.dk Instagram: @helleforhelle.dk
Subscribe to Our Newsletter
Receive our monthly newsletter by email