Helsinki Outlet: The shopping village that has it all
By Silvia Colombo | Photos: Ninni West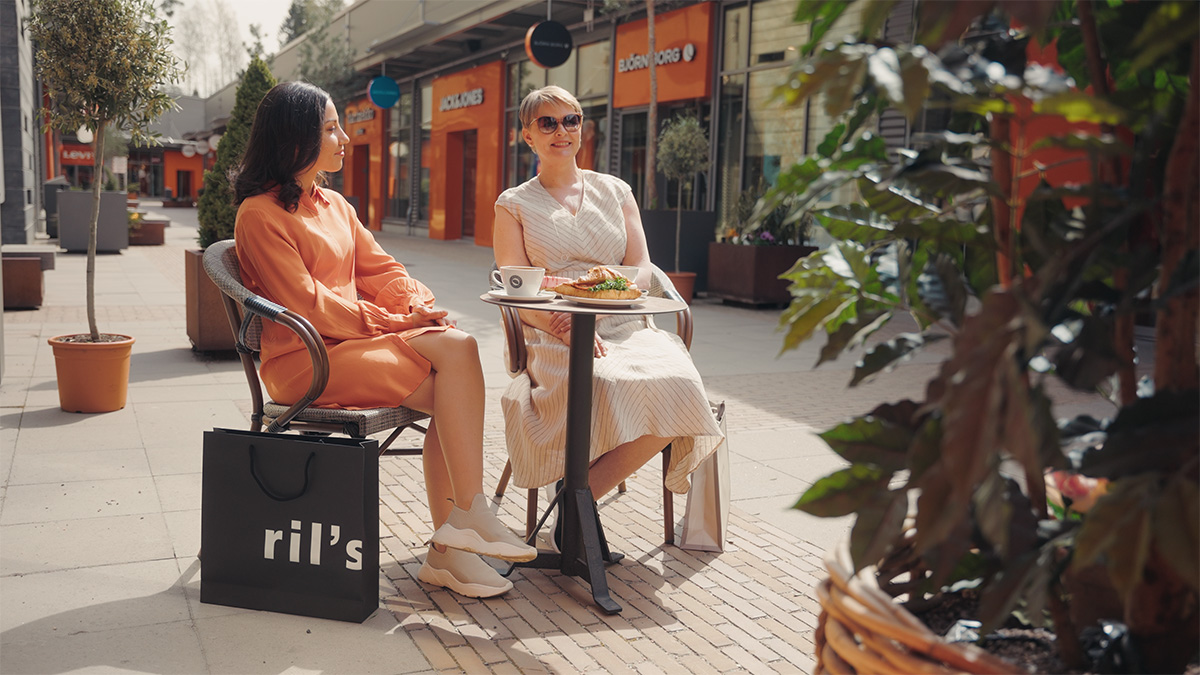 Situated halfway between Helsinki city centre and Vantaa Airport, Helsinki Outlet is an unmissable, high-quality Finnish shopping destination.
Did you know there is a place where you can find the best deals, eat good food and enjoy your time with the whole family? Helsinki Outlet is all that – and more. The outdoor village, strategically located between the heart of the city and its airport, occupies a gigantic plot packed with shops, restaurants and leisure parks. But that's not all: new brands have recently been added to the already rich shopping selection and an Italian restaurant with a Neapolitan-based menu and an authentic pizza-oven will open in December. Further plans are in the works to enlarge the outlet by some 4,000 square metres, cementing the destination as a must-visit for locals, tourists and businesspeople.
The wide assortment of brands, ranging across Finnish (such as Marimekko and Makia), the Nordics and the US (like Tommy Hilfiger and Levi's), has established Helsinki Outlet as a hub for hard-to-find international brands and great deals, suitable for all ages and tastes.
The outlet is easily accessible by car and bus, and visitors can grab some food or a cup of coffee and relax in the lounge space, before shopping. On family-trips, the kids will love the Hop Lop – an adventure park and playground featuring a trampoline, climbing spot and a series of slides. Meanwhile, activities are run all year round to keep the little ones entertained.
Helsinki Outlet also has a lot to offer tech-shoppers. Not only is the shopping village well-connected with Wi-Fi, but "this is the second outlet in Europe with an online shop – and it's still growing," says Johanna Haltia, the outlet's CEO. With the Click and Collect service, it's possible to choose the products online, from the comfort of your own home, then collect everything on site. And regulars, listen up: there is an affiliation programme, called the Helsinki Outlet Friends Club. "We celebrate our loyal customers by organising special openings, VIP shopping nights and exclusive deals," says Haltia.
Web: www.helsinkioutlet.fi Instagram: @helsinkioutlet Facebook: helsinkioutlet
Subscribe to Our Newsletter
Receive our monthly newsletter by email