Henry Kole
Text: Malin Norman | Photos © Henry Kole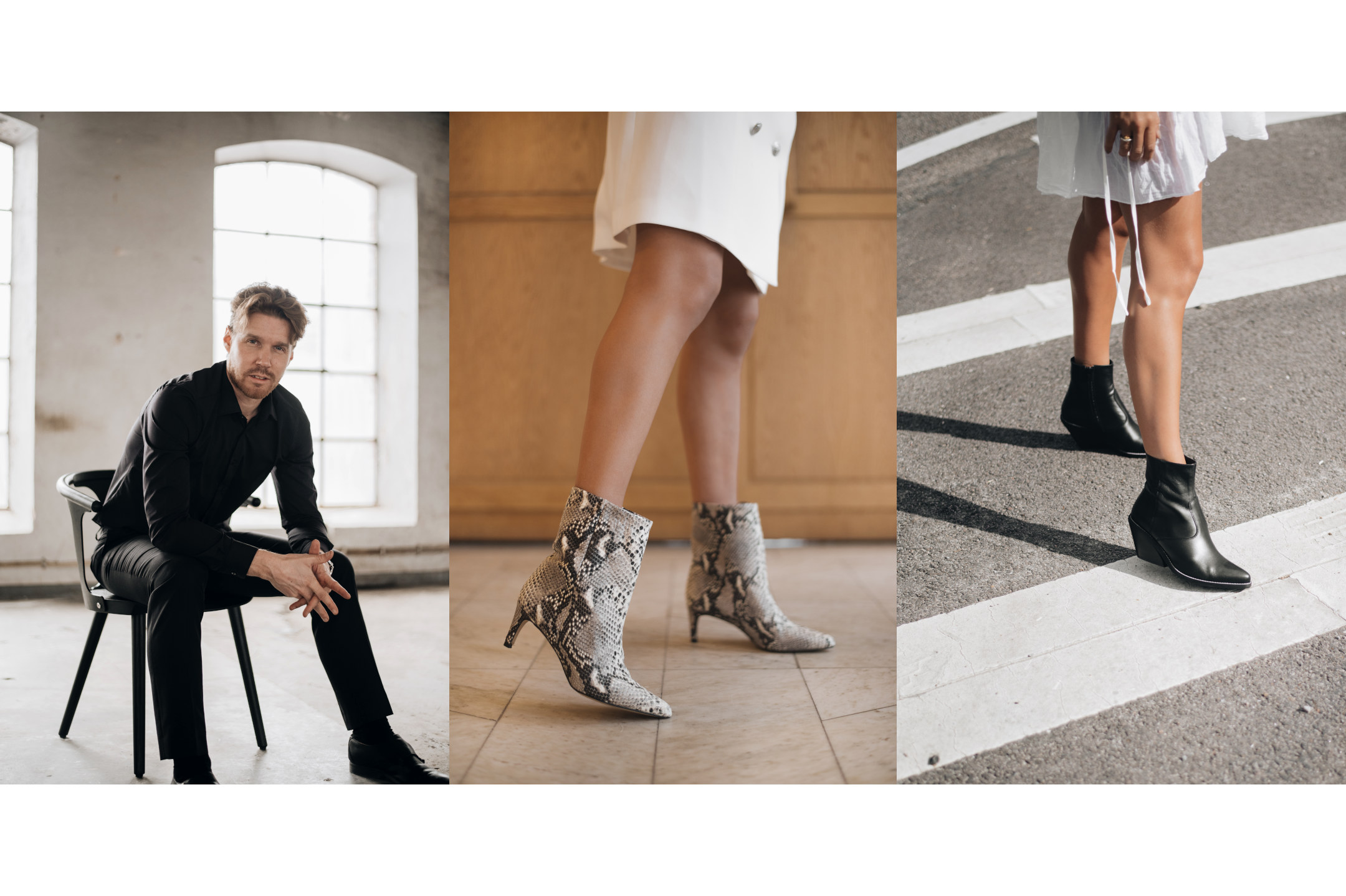 The world at your feet
S weden's most exciting lifestyle shoe brand, Henry Kole, is wowing the international crowd with its trend-driven, modern and quality-focused shoes for women on the move.
Up-and-coming shoe brand Henry Kole was established by e-commerce entrepreneur Henrik Klintenberg from Varberg on the Swedish west coast, also known as the shoe city, where some of the country's most established shoe makers are based. "Even though I have never really been involved in the shoe industry as such, the heritage is part of the city's DNA and has of course had an impact," elaborates the founder on his background.
Inspired by a visit to Elche in southern Spain, another shoe region known in particular for its hand-made products, Klintenberg eventually decided to set up his own lifestyle shoe brand. The first collection was released in 2015 and based around the concept of shoes for modern, ambitious women with a busy, urban lifestyle – women with the world at their feet.
Henry Kole's stylish shoes and ankle boots are made of high-grade materials, ensuring great quality as well as fit, at an affordable price. "In the design process, we are trying to find something that works well every day, but with an edge," says Klintenberg. "Our customers appreciate shoes that stand out."
Fashion, branding and IT
Despite being a relatively young brand, Henry Kole has seen a strong development, both in Sweden and internationally. From the outset, and with the help of Klintenberg's extensive e-commerce experience, the brand has had the world as its market. "In recent years, online shops have grown rapidly, and it's now easier to both sell and buy products worldwide. With Henry Kole, we have managed to combine shoe fashion and lifestyle branding with a smooth IT solution."
In line with the increasing demand for a strong online presence, Henry Kole has developed a B2B IT solution with digital order management for wholesale clients via an online showroom. It also gives the opportunity to sell shoes via dropshipping, which means sending products sold via e-retailers directly to the end consumers from the brand's own warehouse. This way, e-retailers can widen their selection of Henry Kole products and increase demand at the same time as they are reducing stock.
Henry Kole updates the collection with new products continuously. In March this year, the brand introduced its first stylish trainer, Silvana, which instantly became a best-seller. More trendy models are in the pipeline, as well as an exciting international design collaboration.
Web: henrykole.com Facebook: HenryKole Instagram: @henrykole
Subscribe to Our Newsletter
Receive our monthly newsletter by email