Hidden Trails Lapland: Love biking? Explore the Arctic on two wheels
By Ndéla Faye | Photos: Hidden Trails Lapland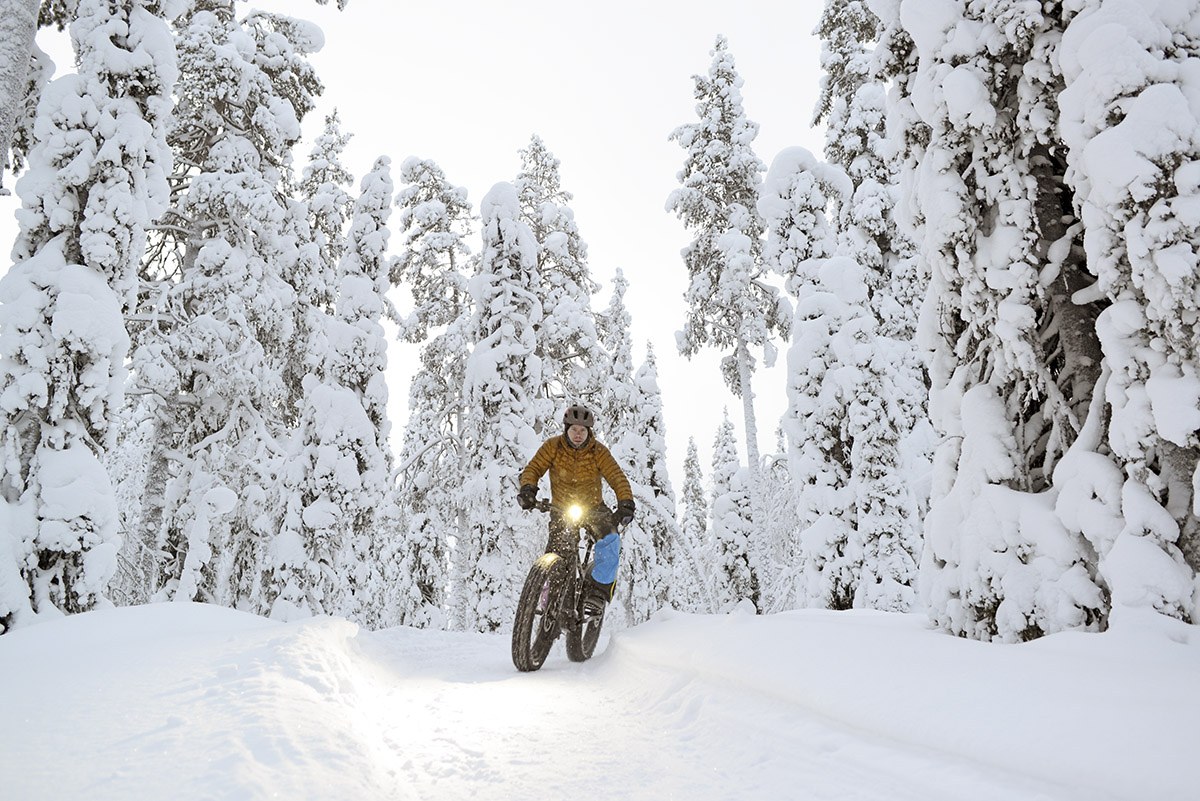 Snow and cycling might not seem like the most obvious pairing, but Hidden Trails Lapland has found a new and exciting way for visitors to explore the breathtaking Arctic nature. 'Fat biking', on narrow meandering trails through taiga forests, gives visitors a unique way to experience the magic of the Finnish Arctic, any time of the year.
Hidden Trails Lapland was born out of Tytti Laakso and Marko Kiviranta's boundless love for mountain biking. "We built a business based on our hobby, and not the other way around," Laakso laughs. For the past six years, the couple have been offering visitors guided year-round 'fat bike' tours in the middle of the Arctic forest, in the Ylläs area of Finland's Lapland.
'Fat biking' has become one of the hottest trends in outdoor sports in the last few years. Fat bike tires are specifically designed to provide traction in snow, making them perfect for winter riding. The bikes' electric assistance also makes biking in snow much less physically challenging.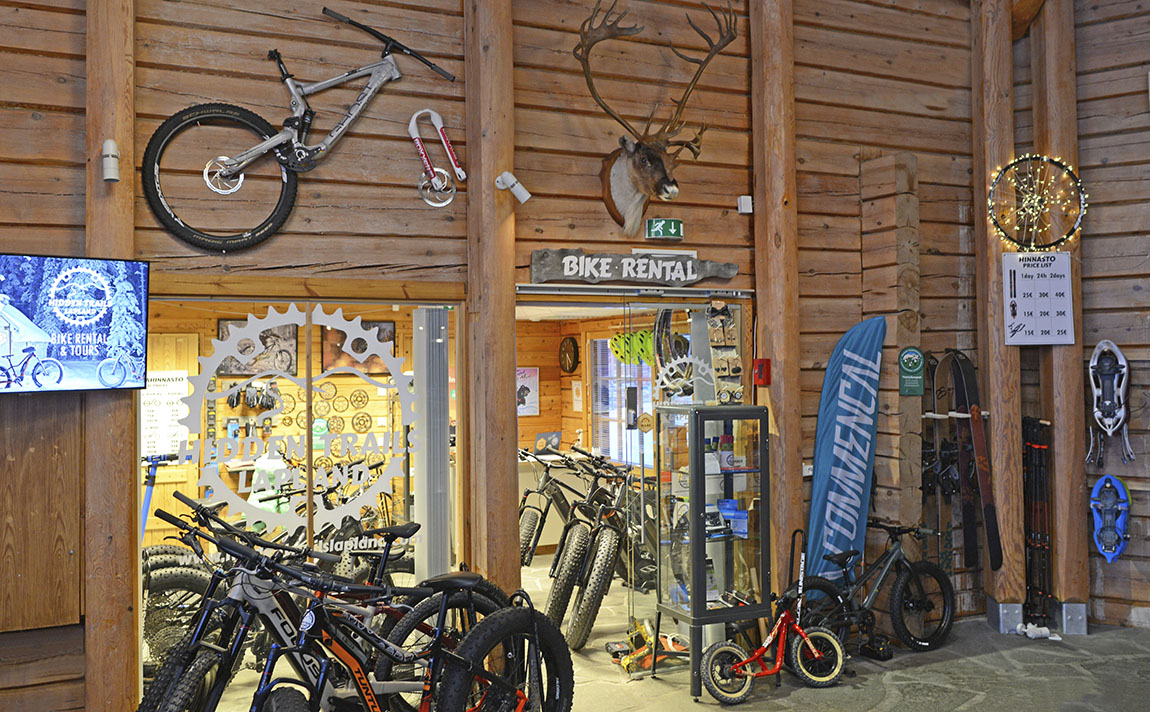 An intimate biking experience
The Ylläs region, 115 kilometres north of the Arctic Circle in Finnish Lapland, is well-known as a paradise for active, outdoorsy people, boasting a ski centre and over 300 kilometres of cross-country ski trails. In the summer, there are plenty of opportunities for hiking, mountain biking, foraging and kayaking.
In the winter, Hidden Trails Lapland makes full use of their own private trails, which have been ploughed to enable bike-riding. The winding bicycle trails merge into the surrounding terrain, so riders can lose themselves amongst the snow-covered fir trees. "Our minivan picks up the guests from the Äkäslompolo village, and drives them to our basecamp. Although we are within easy reach of the ski slopes and accommodation, we are also right on the cusp of the Pallas-Yllästunturi National Park, and our trails run through completely inhabited areas, where there is no risk of bumping into other tourists. This is as authentic as exploring Arctic nature gets," Laakso says.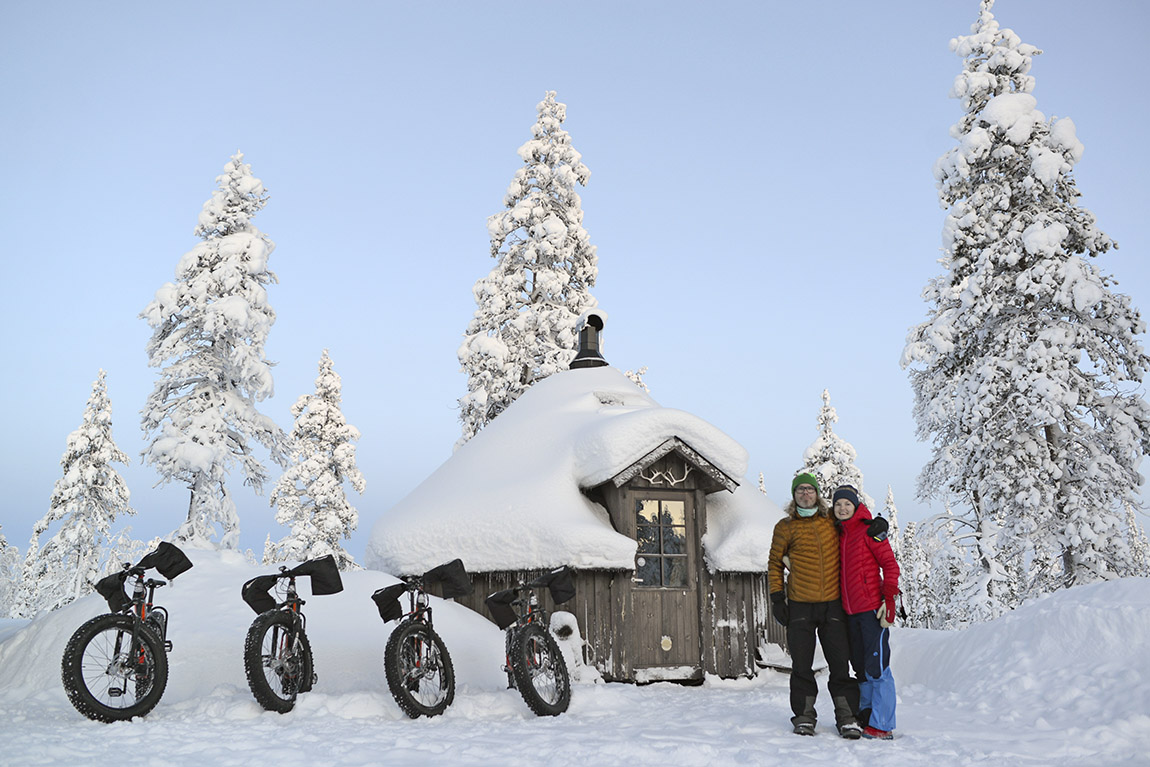 Hidden Trails Lapland is committed to keeping the tours intimate and personal, which is why each hosts a maximum of seven people. The best season for winter riding usually starts before Christmas, and runs until mid-April, but this varies each year. "We use our own private trails in order to show our visitors the untouched forests' wildlife and nature. Riding in the fairytale surroundings really is a one-of-a-kind experience," she continues.
In addition to regular tours, night-time tours are also available. "It's a magical experience to ride on trails that are illuminated only by bike lights and the banks of glowing snow all around. If the sky is clear, riders might be lucky enough to spot aurora borealis, as the trail is far away from any light pollution. The best timing for this is December to February," Laakso says.
An exciting alternative to skiing
Biking in the Arctic taiga is a combination of leisurely exploration and fast-paced fun, according to Laakso. Biking is also better than a snowmobile for exploring the untouched nature and wildlife in the area, because it's quiet and emission-free. "Fat biking is an excellent addition or replacement for more traditional and popular snow sports, such as skiing and cross-country skiing. Thanks to the bikes' electric assistance, all you will need is a basic fitness level and a decent riding ability – as well as an adventurous mind, of course," Laakso adds.
It's clear that the small family business thrives off Laakso and Kiviranta's genuine passion for the sport, and they are keen to share their excitement and expert knowledge of local nature. Hidden Trails Lapland also has a small bike-rental company located in the immediate vicinity of the Ylläs-Pallastunturi National Park, offering direct access to the national park and its trails, both in summer and winter. "Everything we do revolves around biking – all year round," Laakso concludes.
Web: www.hiddentrailslapland.com Instagram: @hiddentrailslapland Facebook: Hidden Trails Lapland
Subscribe to Our Newsletter
Receive our monthly newsletter by email