HimosHoliday: An action-packed winter getaway
By Ndéla Faye | Photos: HimosLomat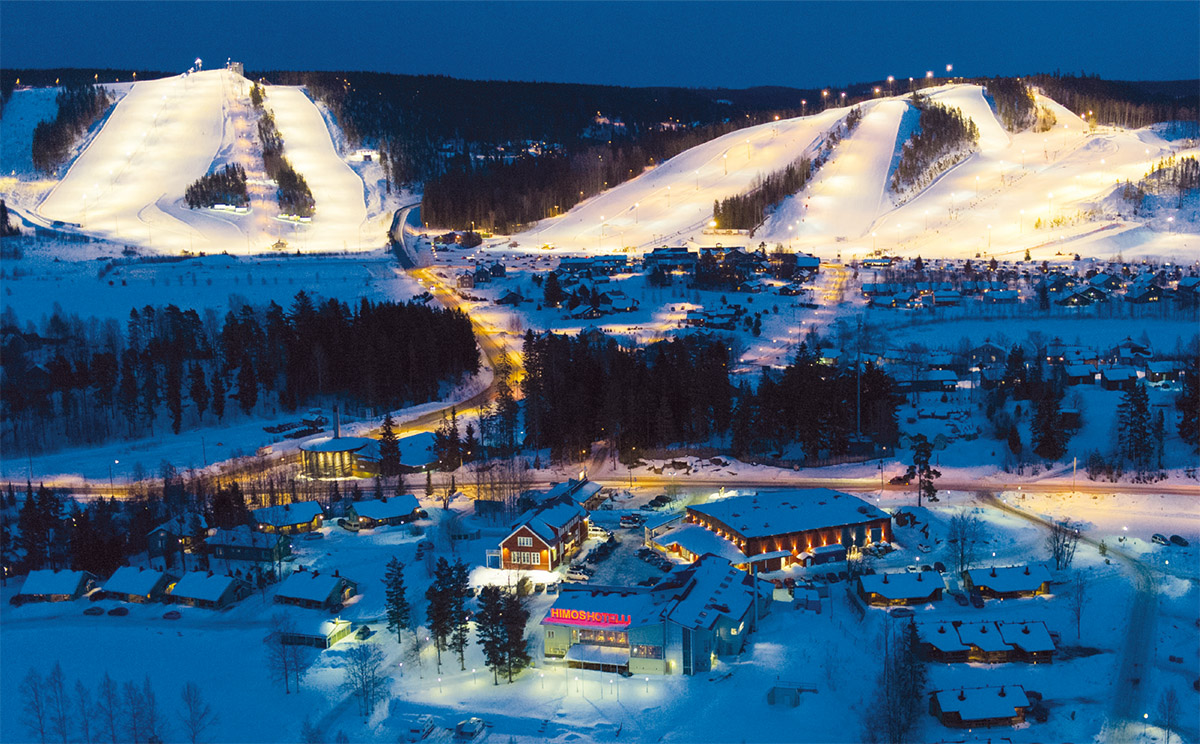 Located in southern Finland, HimosHoliday offers visitors an ideal setting to explore the surrounding nature and enjoy activities all year round. With over 400 different types of accommodation, ranging from traditional Nordic-style cottages to luxury villas, there is no shortage of options for guests to choose from.
The town of Jämsä, where HimosHoliday is located, is known for its ski slopes, forests, hills and countless lakes. For over 30 years, the family business has provided guests with a range of accommodation and activities. The resort is located just seven kilometres from the centre of Jämsä, and just over 200 kilometres from Helsinki. In the winter, Himos is perhaps best-known for having the largest ski slopes in the southern part of Finland – and in the summer, for its buzzing music festival weekends.
HimosHoliday offers guests a four-night winter action package, which includes accommodation and a daily programme. The scheduled activities include a snowmobile safari, ice-swimming in a floating suit, as well as ice fishing. Visitors can book additional activities, such as husky safaris, skiing or a visit to Moose Manor Zoo, where tourists can meet moose, deer and reindeers in their natural environment.

"Himos is a bustling leisure centre all year round. We have some of the cleanest air, with some of the clearest lakes and largest ski slopes in the country. There is a variety of hiking trails, health and wellness treatments, and a chance to explore local culture and art in the region – not forgetting the modern as well as traditional sauna facilities, and a number of meeting rooms and events spaces available for hire," says Päivi Heikkala, managing director at HimosHoliday.
The main Himos restaurant, Tupa Kitchen and Bar, is a cosy restaurant that caters to families, couples and business tourists alike, while the Liiteri restaurant offers guests an intimate dining experience. "There is something for everyone here: from a karaoke bar to a variety of restaurants serving fresh food made from local ingredients where possible," says Heikkala.
"People come here for an unforgettable experience, and a chance to unwind, while creating beautiful memories," she concludes.
Web: www.himoslomat.fi Facebook: himoslomat Instagram: @himoslomat
Subscribe to Our Newsletter
Receive our monthly newsletter by email