Holiday Club Åre: Ski and stay in one of Sweden's best-connected mountain resorts
By Xander Brett | Photos: Holiday Club Åre
Are was voted Sweden's best ski destination last year. The area is neatly nestled in a valley that stretches to the Norwegian border, where 89 pistes surround a wooden-clad village. This is a down-to-earth destination, drawing skiers from all over the world – and Holiday Club Åre is at the centre.
Swedes have been flocking to this corner of Jämtland county since the late 1800s, making use of plentiful downhill and cross-country trails. Satu Andersson, CEO of Holiday Club Åre, calls the resort 'Sweden's answer to the Alps', and is quick to identify what sets it apart from popular resorts further south. "Firstly, our season is much longer," she says. "Åre is also more accessible than many resorts in the Alps. You can fly to Östersund or Trondheim – both are just one to two hours' drive away – or take the direct train from Stockholm, and via connections from other stations."
Certainly, convenience sets the town apart – though you wouldn't guess from its remote location, slap bang in the central Swedish wilderness where elk run free, between mountains and the vast Åresjön Lake. Here, the lake freezes over in winter, creating a runway for snow planes.
As well as skiing, Andersson is keen to point out activities away from the slopes. These include skating and sledding, as well as entertainment offered by the business itself: a pool, spa and in- and outdoor gyms. Meanwhile, Holiday Club Åre has just opened a new restaurant, serving traditional food and pizzas to eat in or take away. It'll complement the already popular bar, and will form the centrepiece of Christmas celebrations this year, which will include the presentation of traditional Swedish seasonal dishes, called 'Julbord'.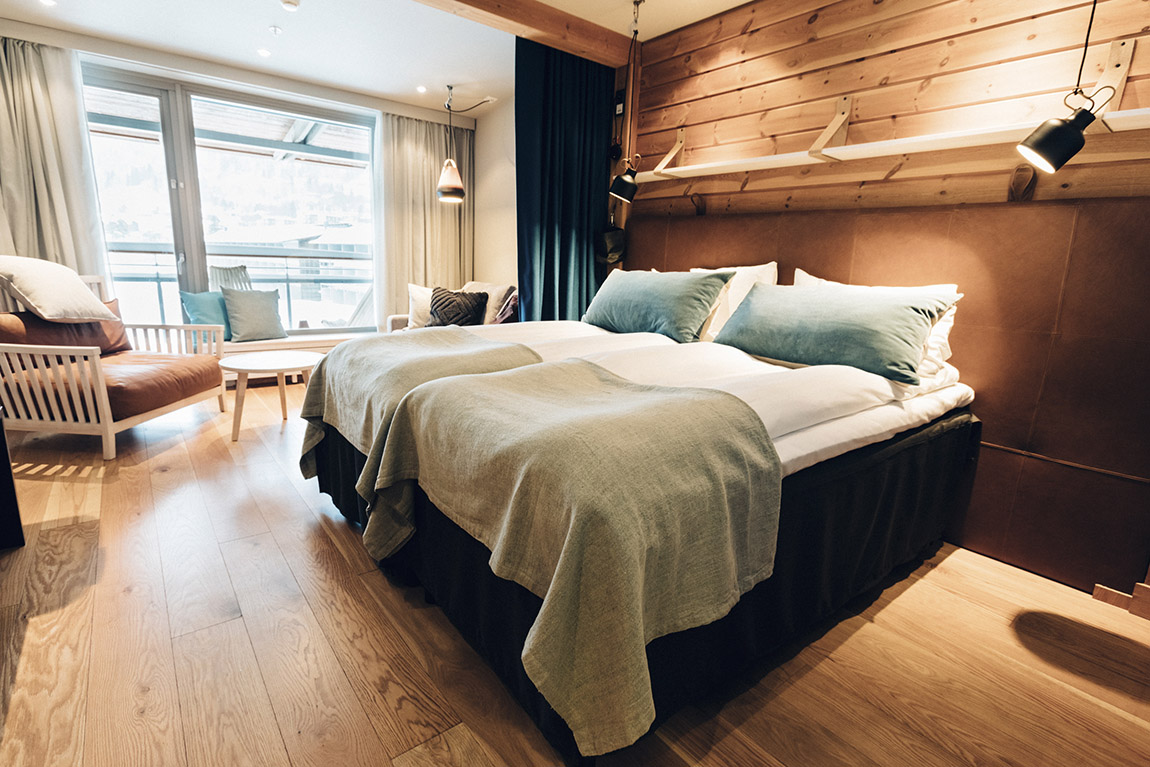 Christmas is a joyous time to visit, and the resort is open throughout the festive period. The business forms part of a Holiday Club network that now spreads across various locations. At the Åre base, however, guests are given a choice between elegantly fitted rooms, suites or apartments. The rooms, totalling 250, include panoramic seating areas, while jacuzzies and saunas are shared across the suites. Ski lifts are within walking distance, and there's a large area for convenient parking on site. But why miss the chance for a magical snowy arrival by train?
Web: www.holidayclubresorts.com/en/resorts/are/
Subscribe to Our Newsletter
Receive our monthly newsletter by email