Holmegaard Værk: Feel the heat of the furnace in this living tribute to Denmark's glass-art scene
By Lena Hunter | Photos: Holmgaard Værk
Tucked into the serene landscape of South Zealand, the newly opened Holmegaard Værk has quickly established itself as a hotspot for designer ceramics and glass in northern Europe. The museum pays a lively homage to Holmegaard – Denmark's biggest name in glass and a formative player in the country's industrial design history. Here, visitors will find a staggering collection of Holmegaard pieces, modern glassblowing demonstrations, as well as a surprise Picasso exhibition – as you've never seen before.
"At Holmegaard Værk, we have everything from resident glass artists to glassblowing demonstrations and special exhibitions. It's an homage to the history of the old factory, and to the living culture of glassblowing in Europe today," says marketing manager Kristoffer Rosner Rydahl.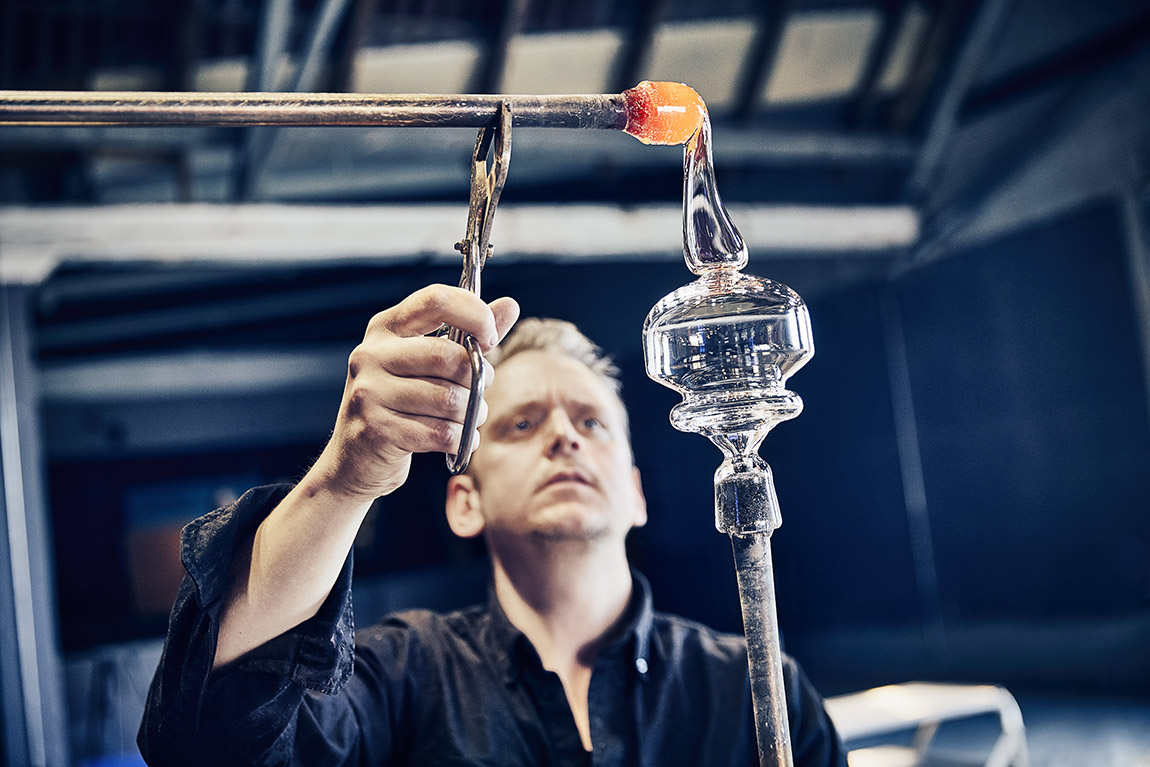 Holmegaard was established in 1825 in Fensmark, a city about an hour from Copenhagen. "Today, it's known as the City of Glass because it evolved around the glass industry. There was no city here before the glassblower workforce moved in," explains Rydahl.
In the 1950s and '60s, Holmegaard expanded production beyond basic packaging like milk bottles and marmalade jars to include more artistic interpretations of glass. "They reinvented themselves. They en7listed great artists like Jacob E. Bang – considered to be Denmark's first industrial designer – to elevate their glasswork beyond pure utility."
The change ushered in a new era for Holmegaard, in which they collaborated with numerous renowned designers on iconic glass items that have become relics of Danish cultural history, like the Provence bowl, the Ship's Glass range, the Lotus candle holder and the Blixen vase.
Feel the heat of the furnace
At Holmegaard Vaerk, Holmegaard's rich history is brought back to life. "On one wall at the museum, we present 42,000 pieces of Holmegaard glass – one of each piece that's ever been produced by Holmegaard," says Rydahl.
Meanwhile, in the museum's new podcast series, visitors can listen to the stories of local glassworkers who were part of the factory's renaissance sixty years ago. "All the glass we have tells a story of Danish history," says Rydahl.
But Holmegaard Værk presents more than just a retrospective. Despite the closure of the original factory, Holmegaard's hallowed designs live on, owned and reproduced by Danish ceramic giant Rosendahl.
"Additionally, we have six resident glass artists working at Holmegaard Værk, with different designers and companies." The artists have moved into the City of Glass, in a case of history repeating itself, and work at the museum's 400-square-metre modern glassblowing studio every day – occasionally blowing limited edition designs for Rosendahl. "Visitors can get up close to a furnace – they can feel the heat and watch someone working with glass right in front of them," says Rydahl. "It's a magical experience."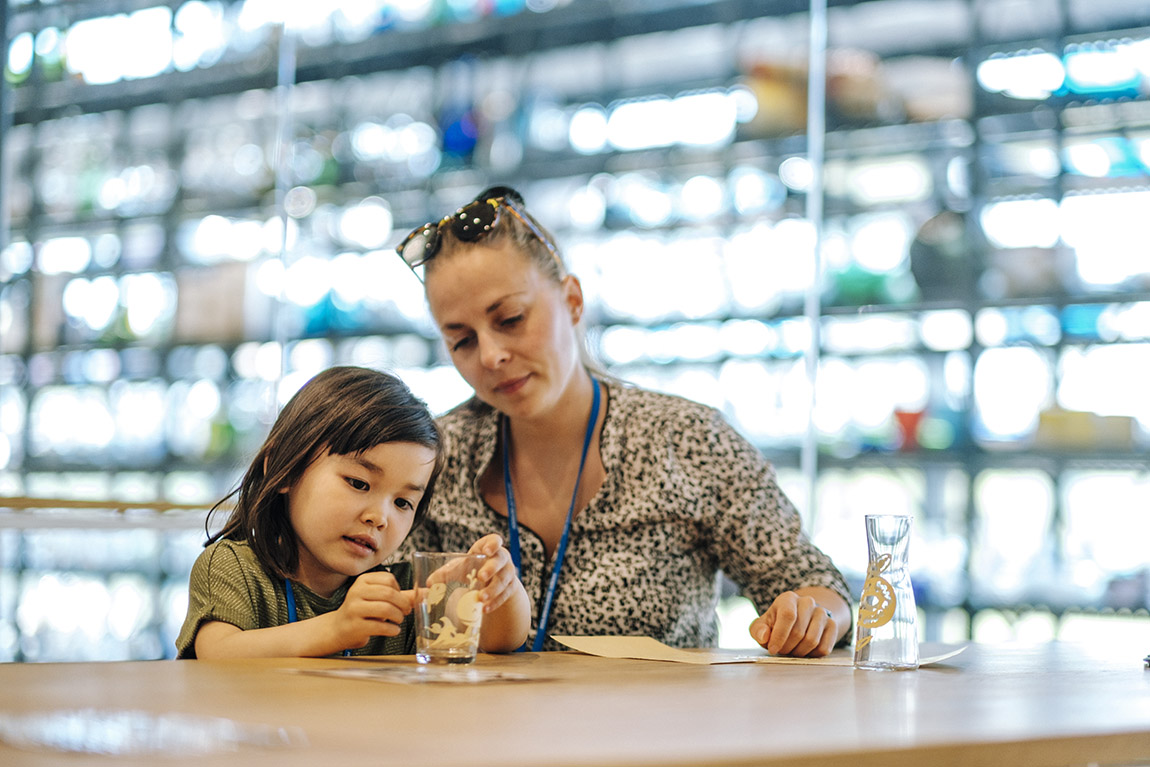 Picasso – but not as you know it
This summer, Holmegaard Værk is presenting its first international special exhibition Picasso – A Tribute to Ceramics. The exhibition – of 42 of Picasso's ceramic dishes, figurines, jars and jugs from 1947-1964 – is the first to spotlight the world-renowned artist's work as a ceramicist. "The works are from an American collection that has never been to Europe before. Our glass artists have blown the display cases – they're like glass bubbles around Picasso's works. So you look at Picasso's ceramic works through the eyes of Holmegaard," explains Rydahl.
In addition, the museum houses a permanent exhibition of 6,000 pieces of Kähler ceramics, telling the story of the cult label Kähler's pottery workshop, and offering a window into everyday Danish life from 1839 to today. In the 960-square-metre Hebsgaard Hall, visitors will find a seminal installation of works by famed glazier Per Steen Hebsgaard, including his impressive collaborations with major Danish artists the likes of Bjørn Nørgaard, Per Kirkeby and Erik A. Frandsen.
This year, Holmegaard Værk was awarded the European Museum Award – pegged as the equivalent to an Oscar in cultural-institution circles – for the category 'Environmental Sustainability'. The award recognises the museum's success in "preserving the heritage and tradition of glass production, while creating a focal point for creativity and art, in close cooperation with the surrounding community".
Holmegaard Værk is a museum – but every exhibit and experience is imbued with the energy of a living craft. Rather than a trip back in time, a visit to the City of Glass is a trip into a modern creative universe in a state of constant evolution.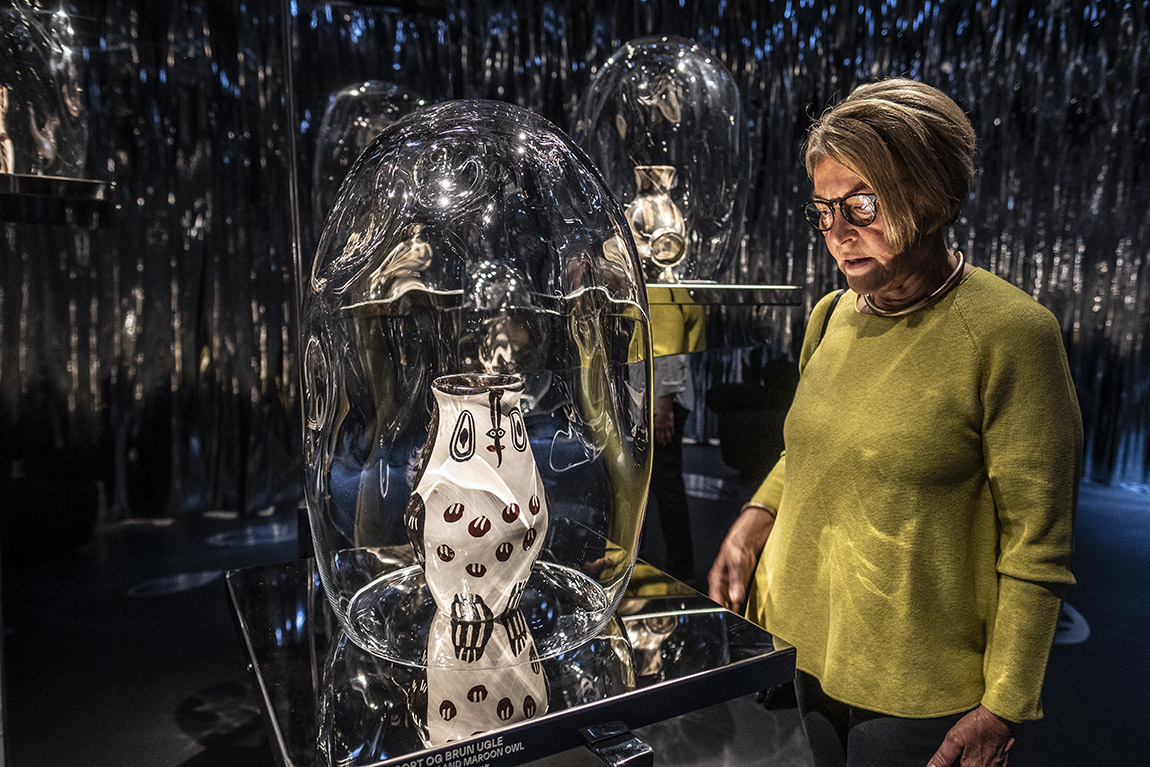 Web: www.museerne.dk/en/holmegaard-vaerk Instagram: @holmegaardvaerk Facebook: holmegaardvaerk Address: Glasværksvej 55, Fensmark, 4684 Holmegaard
Subscribe to Our Newsletter
Receive our monthly newsletter by email