Hotel Arctic: Adventures in the icefjord
Text: Louise Older Steffensen | Photos: Hotel Arctic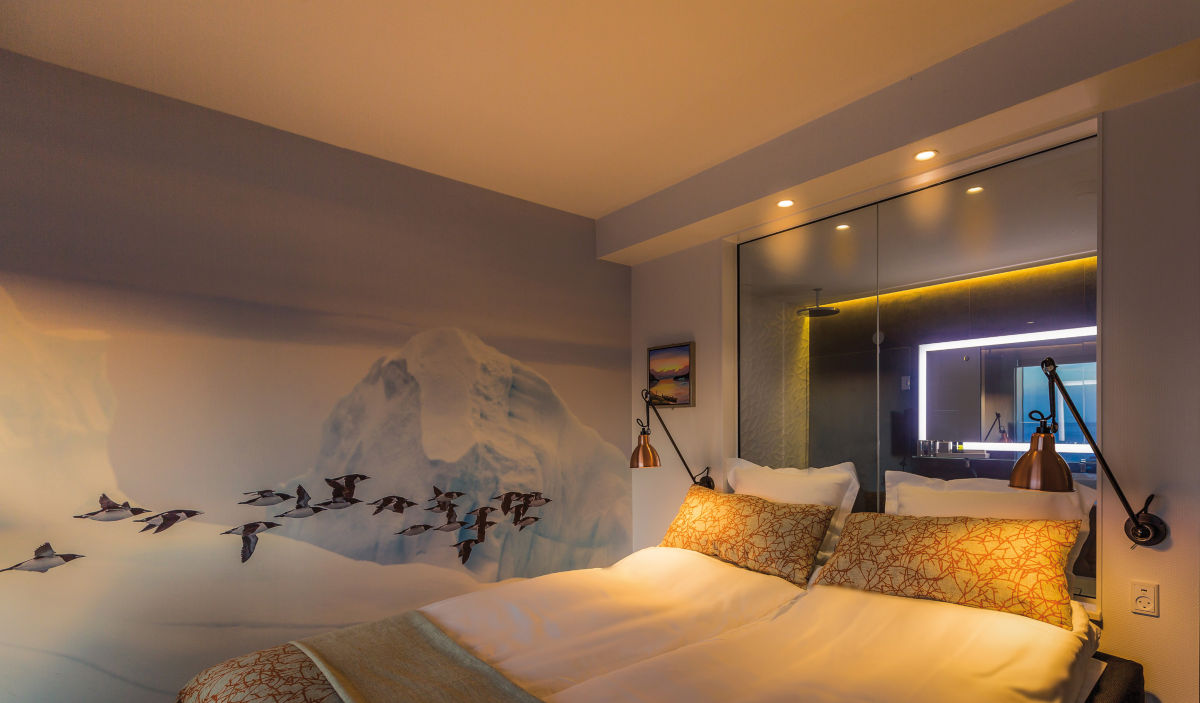 More than 150 miles north of the Arctic Circle lies Hotel Arctic, the world's northernmost four-star hotel. With its location mere metres from Ilulissat's famous icefjord, the hotel provides its guests with one of Greenland's best restaurants, authentic experiences of modern Greenland, as well as spectacular views of the unique, UNESCO-listed icefjord from every room. The hotel has been visited by royalty and countless politicians, but it also accommodates plenty of ordinary people seeking out an extraordinary experience.
"We get more than 35,000 overnight stays a year, and the majority of those are normal people from all across the world," says Hotel Arctic's new manager, Morten Nielsen. "Greenland has become cheaper in recent years, and more options are becoming available. As with anywhere else, you can get some great flight and hotel deals in the off-peak season. Instead of constantly expanding the hotel for more summer and winter guests, we're very keen to get people up here during spring and autumn – believe me, Ilulissat is just as breathtaking then."
The prospect of the midnight sun in summer and the northern lights in winter may attract the most visitors, but spring and autumn bring natural wonders of their own – from the intense seasonal changes and possible northern lights in October and November, to the breaking of the ice, the bursting forth of greenery and the increasingly long days in spring. "The sun returned on 13 January, so everyone up here is a bit giddy at the moment," says Nielsen. "Now, we've got the pleasure of the days getting longer, and we can't wait for the ice in the fjord to start cracking, and the icebergs to start floating by just outside."
With its 5,000 people, 1,600 huskies and access to both fjord and icecap, Ilulissat is Greenland's third-biggest town and its most popular tourist destination. Hotel Arctic and its five-star conference centre have been a crucial meeting point between the Arctic and countless heads of state, research scientists and ordinary tourists for more than three decades, serving as an important link between visitors and the local area; the hotel trains local young apprentices within the restaurant and hospitality industries, endowing them with the skills and experiences needed to travel far beyond Ilulissat. "At the same time, every visitor gets to experience the real, modern Arctic through us, from our lovely employees and other Ilulissat citizens through to our talented chefs' icy fresh Muskox steaks or halibut fillets," Nielsen concludes.
Subscribe to Our Newsletter
Receive our monthly newsletter by email