Hotel Hasselbacken: A glamorous, centuries-old establishment
By Hanna Andersson | Photos: Hotell Hasselbacken
Hotel Hasselbacken, located on Djurgården in central Stockholm, is an establishment born from notions of glamour, quality and being the centre of the party. It was founded in the 1700s and quickly grew into a popular watering hole for people with an eye for the extravagant and exciting. Nowadays, it is known for its great location, luxurious hotel rooms, its collaboration with and proximity to ABBA The Museum and Stockholm Cirkus, as well as exquisite food for every occasion. Today, it is taking steps to return to its former flair and entertainment.
"Hasselbacken has a bit of a cheeky history. It was established in the 1700s and was originally called 'Dunderhyttan' – the Thunder Hut! Which I think is simply wonderful," laughs Ingmari Pagenkemper, CEO of Cirkus Venues, the group which Hotel Hasselbacken is a part of.
"It truly was Stockholm's centrepiece when it came to parties. In pictures from the 1800s, you will see masses of people, great orchestras, dancing, and loads of food and drinks. In the 1980s, we saw Hasselbacken hosting Stockholm's first gay club, where the drag show groups After Dark and Surprise Sisters had some of their most successful years. It was fun, entertaining, exciting and ground-breaking."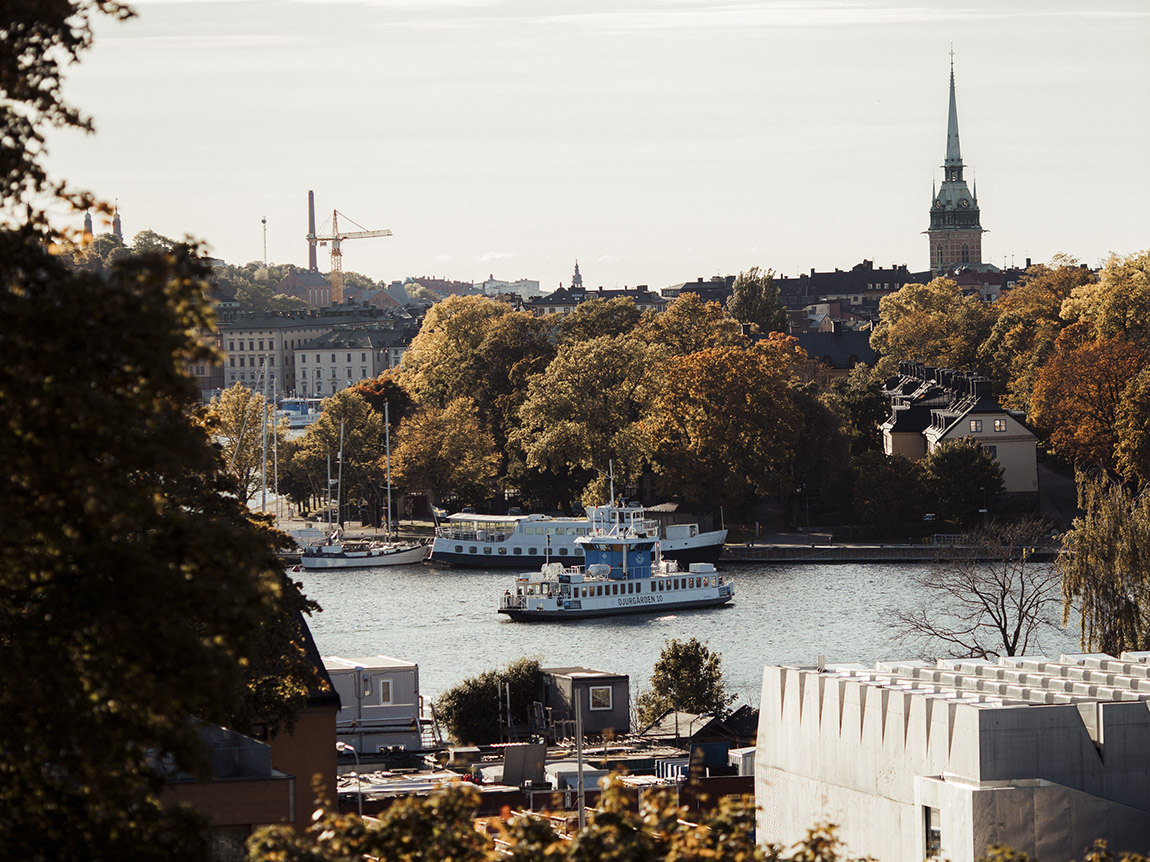 Evolving classic recipes
A restaurant academy was run at Hasselbacken from 1947 to 1969, and its influence has persevered to the modern day. In 1953, the famous Hasselback potato was created.
"We focus on Swedish and French cuisine, with a mission to evolve and elaborate on classic recipes. We are definitely influenced by the restaurant academy, and we are always looking for ways to improve our menus and dishes. Professionalism, quality and years of experience give us the tools to provide a setting where guests can come and just enjoy," says Pagenkemper.
In the 1990s, the hotel was renovated, and the newer hotel wing was built with a calmer, more sophisticated and elegant approach.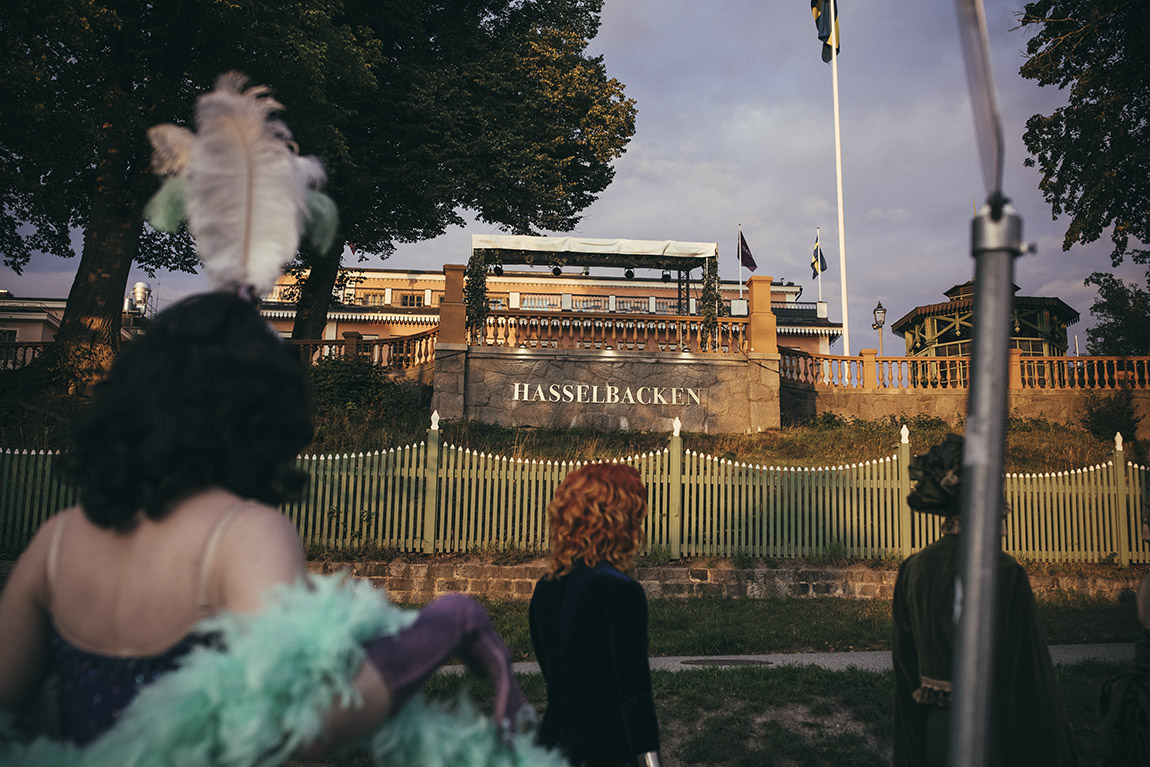 Crystal chandeliers and burlesque lunches
The establishment has several grand and extravagant venues, including the Hazelius Hall, which feels like a trip back in time, the Crown Hall filled with crystal chandeliers and luxurious details, and smaller premises such as the Marie Antionette Room. Furthermore, there are 113 hotel rooms of various sizes, the newly renovated restaurant, a wonderful, leafy garden, and a grand terrace – perfect for big gatherings.
"We want glamour to be in focus. Our renovation of the restaurant and other venues has brought it back to the excitement Hasselbacken was famous for. We are arranging Champagne brunches and burlesque lunches. We have live music and DJs performing during our dinner services. We really want it to be the bustling hub that it's made to be. You walk in and you're immediately surrounded with generations of parties and elegance," explains Pagenkemper. "It's close to central Stockholm, but far enough away so as not to disturb anyone."
Hasselbacken's experience and knowledge also make it the perfect venue for a dream wedding. You might want a disco wedding or a tango band – Hasselbacken can provide it all.
Pagenkemper explains: "Not only do we have gorgeous venues, where you can have welcome drinks in the garden, a barbecue on the terrace, and party in the Hazelius Hall, but we can also provide you with personal requests regarding food, music, flower arrangements and photography. We also have all the necessary technology for you and your guests to pump up the volume and continue partying through the night. We have all the contacts you might need after over 100 years of entertaining."
A one-stop shop at Djurgården
Hotel Hasselbacken is part of Cirkus Venues, which consists of Hotel Hasselbacken, Cirkus Arena & Restaurant, Pop Story, Backstage Hotel and Konsthallen Restaurant & Bakery. ABBA The Museum is located just across the street from the hotel, and Cirkus Arena is just a two-minute walk down the road.
"Djurgården might seem far away, but if you look at a satellite map over Stockholm, it is actually located right in the middle! We want to make Pophouse Entertainment Group into a one-stop shop, full of excitement and quality with a focus on glamour. We want people to come and just have fun with us," Pagenkemper says with a smile.
Web: www.hasselbacken.com/en Instagram: @hotellhasselbacken Facebook: hotellhasselbacken
Subscribe to Our Newsletter
Receive our monthly newsletter by email