Hotel S:t Clemens
Cosy stay in the heart of Visby
TEXT: MALIN NORMAN | PHOTOS: HOTEL S:T CLEMENS
Once a Viking trading settlement and later a getaway for writers and artists, the island of Gotland is a hidden paradise in the Baltic Sea. Gotland's only town, Visby, has plenty of hustle and bustle and yet is not far from the tranquillity of the seaside. Here, the friendliest place to stay is undoubtedly Hotel S:t Clemens.
The charming town of Visby is a UNESCO World Heritage site, known for its cobblestone streets and well-preserved medieval city wall. In the heart of the town, near the cathedral and with the greenery of the Botanical Garden outside the windows, is Hotel S:t Clemens.
The family-run hotel's historical buildings, dating back to the 1600s, form a miniature version of the small houses and narrow alleys of the old town centre. The 30 cosy rooms have been individually decorated in retro style with floral wallpaper, and guests can enjoy two delightful gardens as well as access to the ruins of the medieval church of S:t Clemens.
"Visby is a fantastic town, and its history is so present even today," says owner Menette von Schulman. "You can stroll along the cobblestone streets, look at the historic ruins and city wall, and enjoy the small-town atmosphere. It's easy and friendly, and everything is close by."
The von Schulman family took over the hotel in 2007 and makes sure to protect its great heritage and, of course, its reputation for fantastic customer service. In 2009, Hotel S:t Clemens became Gotland's first environmentally-friendly accommodation, and it has also been named one of Sweden's top-ten best service hotels for several years running. "This is the real thing, the island life. We want to make sure our hotel can remain for another 400 years or so!"
Web: clemenshotell.se
Facebook: clemenshotell
Instagram: @clemenshotell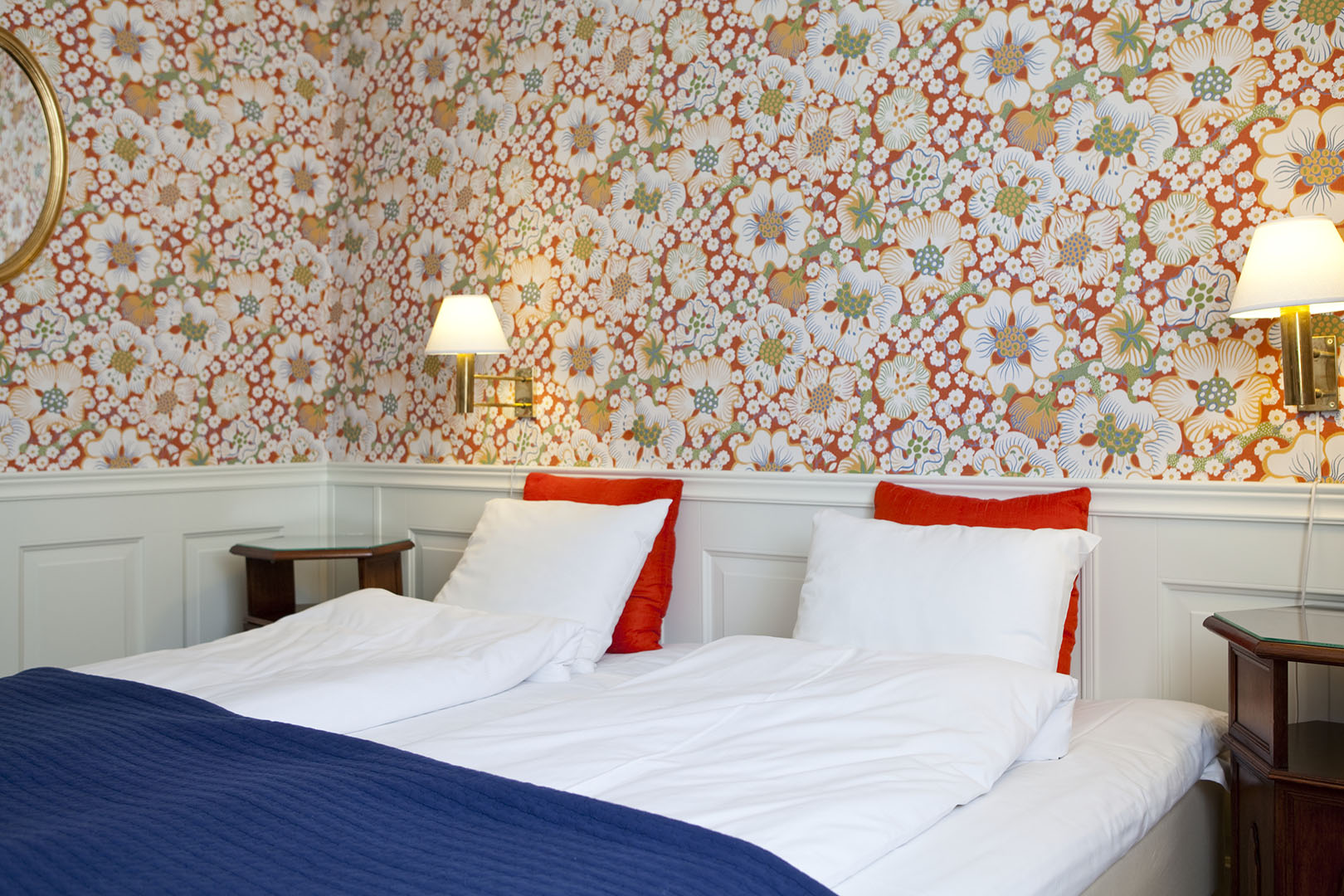 Subscribe to Our Newsletter
Receive our monthly newsletter by email