Hotel With Urban Deli: A hidden gem in the heart of Stockholm
Text: Emma Rödin | Photos: Hotel With Urban Deli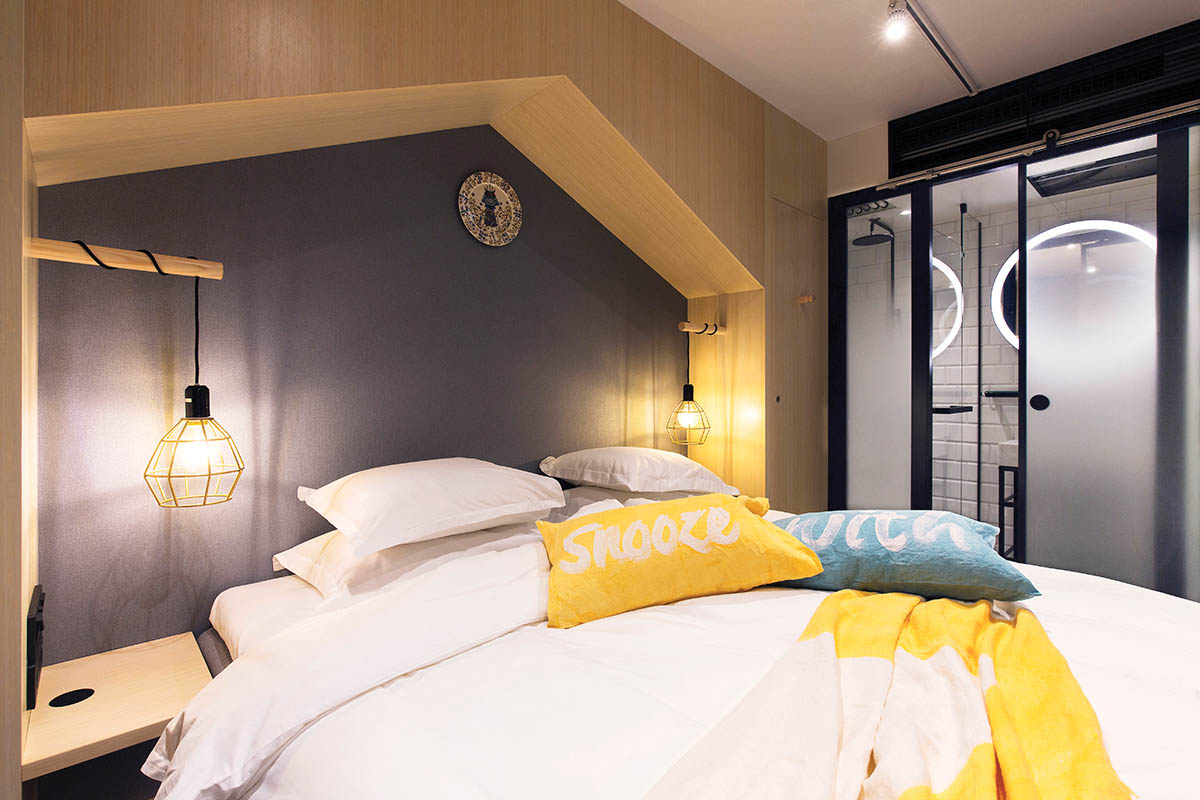 T itled Stockholm's first underground hotel, Hotel With Urban Deli is creating a buzz in the world of hospitality. Catering for the conscious traveller who wants more than just a bed for the night, this hotel is filled with smartness, technical solutions and what they themselves like to call 'lean luxury'. It's an all-in-one hub bursting with value.
As the name suggests, Hotel With Urban Deli is the marriage of two individual brands. Hotel With is a new, forward-thinking hotel business, while Urban Deli is the successful fusion of restaurant, bar, food hall, café and convenience store, which launched back in 2009. With similar brand values and an interest in each other's offerings, the two brands had always had a natural attraction to each other and a desire to join forces. Hoping to create something new and exciting together, the businesses shared a curiosity that eventually led to the launch of Hotel With Urban Deli.
Lean luxury
Separating Hotel With from competitors is what Nathalie Axengard, business developer at Hotel With, describes as a 'lean luxury' approach. "It's really the foundation of the entire business," she explains. "It means that our offering is smart and comfortable, that we use technology to improve the customer experience and that we strive to be as effective as possible in every way we can."
Very much in line with this approach, Hotel With is super-modern throughout, which you might not expect from its unusual location. And with all 106 rooms located below ground, there's the advantage of being the only hotel in Stockholm that can guarantee guests a good night's sleep thanks to no disturbing sunlight. "We put a lot of effort into giving guests a soft and lean stay. Our beds, cotton linen and other products in the rooms are all of the highest quality and really breathe lean luxury," says Axengard.
Silent night
The rooms are also incredibly quiet, something that is hard to come by when staying so close to Stockholm's vibrant city centre. Beautifully designed, the rooms offer sizeable beds, powerful sound and media systems, and state-of-the-art air conditioning – ideal for those hot summer nights. Great rooms aside, there's plenty more to Hotel With that makes it well worth a visit.
The Hotel With experience
"There's always a great buzz here, with lots of people coming and going," says Axengard. Urban Deli itself offers an inspiring environment and is a popular meet-up spot for all kinds of people, ideal for anything from business meetings to drinks with friends. There's even a lush rooftop park with a bar and stunning views over Stockholm. Adding to the experience, a glass-covered room was added to the park in 2019, acting as an indoors cocktail bar that makes year-round visits more pleasant – a lovely space that can be booked for conferences and various events.
Other than offering great food and drinks, Hotel With regularly arranges events such as pop-up shops inside the hotel rooms. "We like to keep things interesting and have had an amazing response to our events so far. We constantly think of new things that guests, and others, might enjoy," explains Axengard.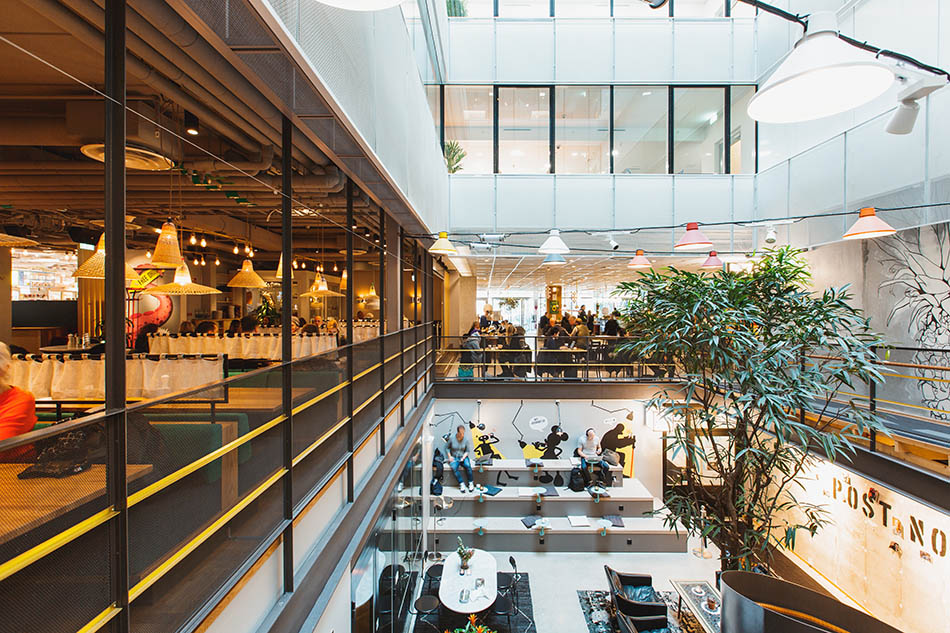 Perks of being a With member
Something else that sets Hotel With apart from other hotels is the exclusive member's club. Rather than simply offering extra benefits in exchange for a monthly fee, managers at Hotel With contact guests who they believe would benefit from the scheme, such as frequent visitors who have logged a certain amount of nights at the hotel. This is all done in a highly personal manner and is a wonderful way of making guests feel special.
Members get their own key cards as well as cheaper room rates. They can also enjoy upgrades to larger rooms, free coffee throughout their stay and access to the nearby gym. "On top of all this, we always add a VIP touch to the rooms using products from Urban Deli," says Axengard. "We love to give our members that extra level of care and attention."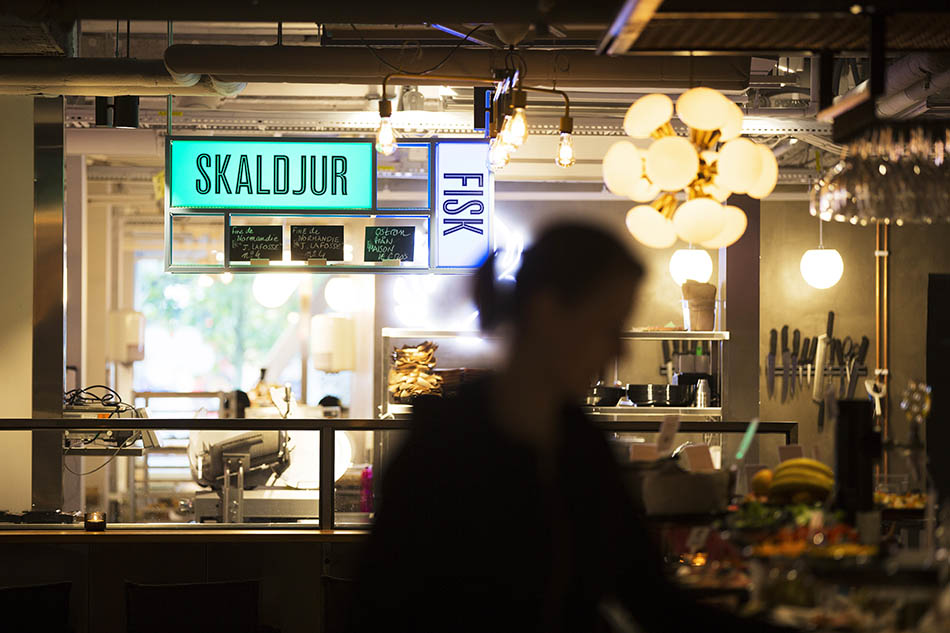 Room for all
When it comes to the client base at Hotel With, it's varied. With rooms ranging in size from 12 to 30 square metres, there's space for families and singles alike, although the hotel has definitely proved particularly popular among business travellers, both men and women. "I would say that our standard guest is between 21 and 68 years old, makes conscious choices based on other factors than just cost, values sustainability and enjoys life to the fullest," says Axengard.
For a quality hotel experience with the pulse of Stockholm right on your doorstep, pack your bags and check in to Hotel With.
www.hotelwith.se/en Facebook: hotel with urban deli Instagram: @hotelwithurbandeli
Subscribe to Our Newsletter
Receive our monthly newsletter by email