HRTB arkitekter: transform and inspire
By Heidi Kokborg | Photos: HRTB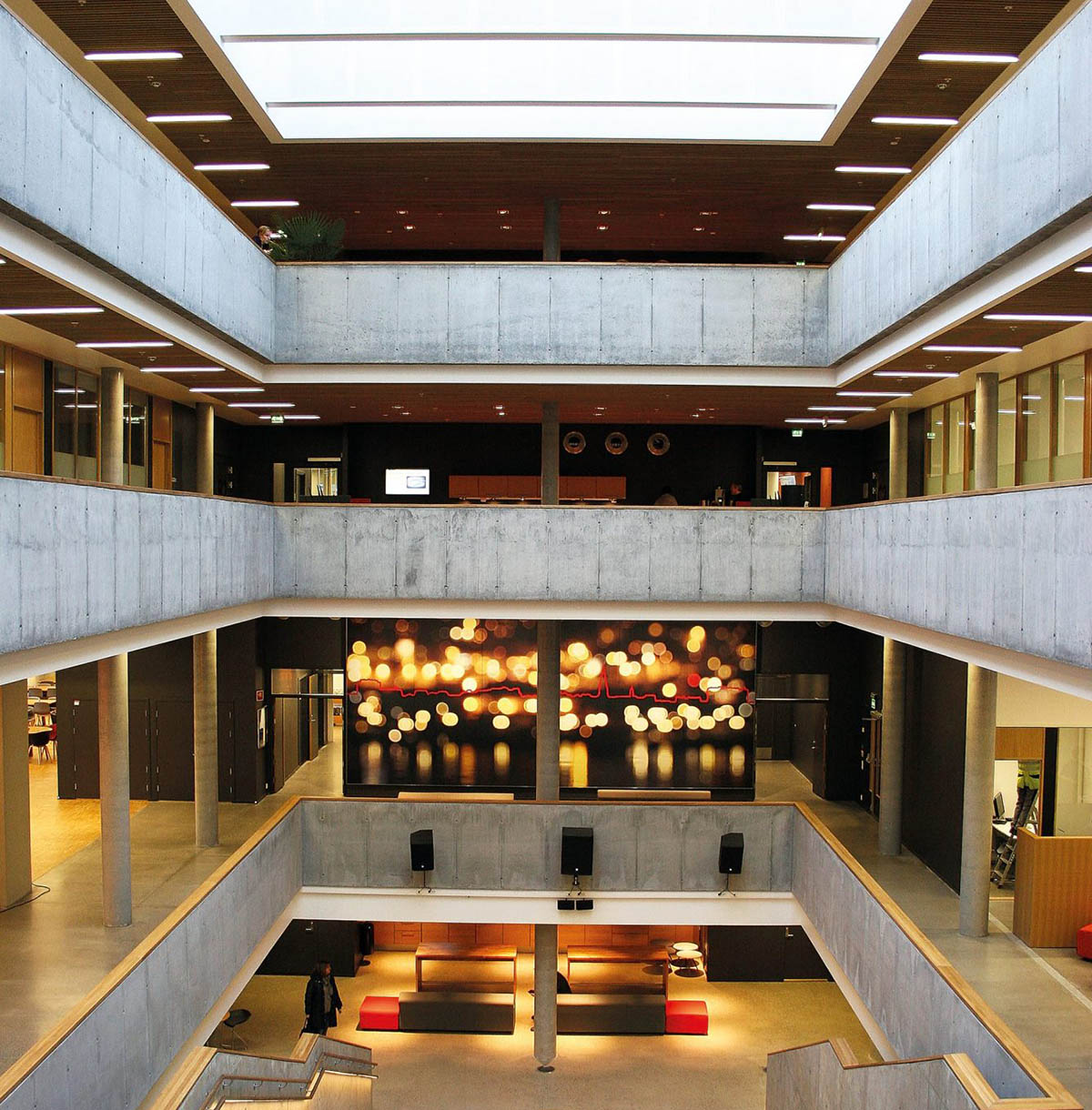 HRTB Arkitekter design and work across a broad range of projects, including housing, urban planning, healthcare, research, education and commercial projects, covering construction as well as urban planning projects all across Norway. The firm fuses traditional Norwegian architectural qualities with modern, sustainable architecture, creating innovative and distinctive projects for a broad spectrum of public and private sector clients.
Originally founded in 1961 by three young architects, following a first-prize win in a major urban planning competition, HRTB has many years' experience of designing and working across a myriad of projects. The Oslo-based firm now has ten partners and a total of 28 staff.
"At HRTB, we work across many different sectors, but our values shine through in each and every project, whether an apartment building in central Oslo, a research centre or a healthcare project in rural Norway," says Harald Lone, partner and architect at HRTB.
Despite working on a wide range of project types, the firm's design approach is similar for each project. The first things they take into consideration are the location and the context, and then they design buildings with respect for the surrounding environment, which are simultaneously of their own time.
"We try to find out what the significant elements are in each area, and then create new buildings where we link the surrounding environment and historical context with a modern, calmly confident architecture," says Lone. "We also like our projects to have a distinct element. It could be the way an entrance sequence is created, the colours or the choice of materials – something that catches the eye a little bit, but without being too much."
It's important that the projects have a certain distinctiveness, while at the same time avoiding being too dominating in their urban environment. HRTB always strives towards a balance between these two concerns: each project has a unique quality, yet is timeless and considerate of its context. "Our projects do stand out, and they are recognisable. Even the most modest project will be designed with creativity and innovation. We aim to design projects that are both transformative and balanced," explains Lone.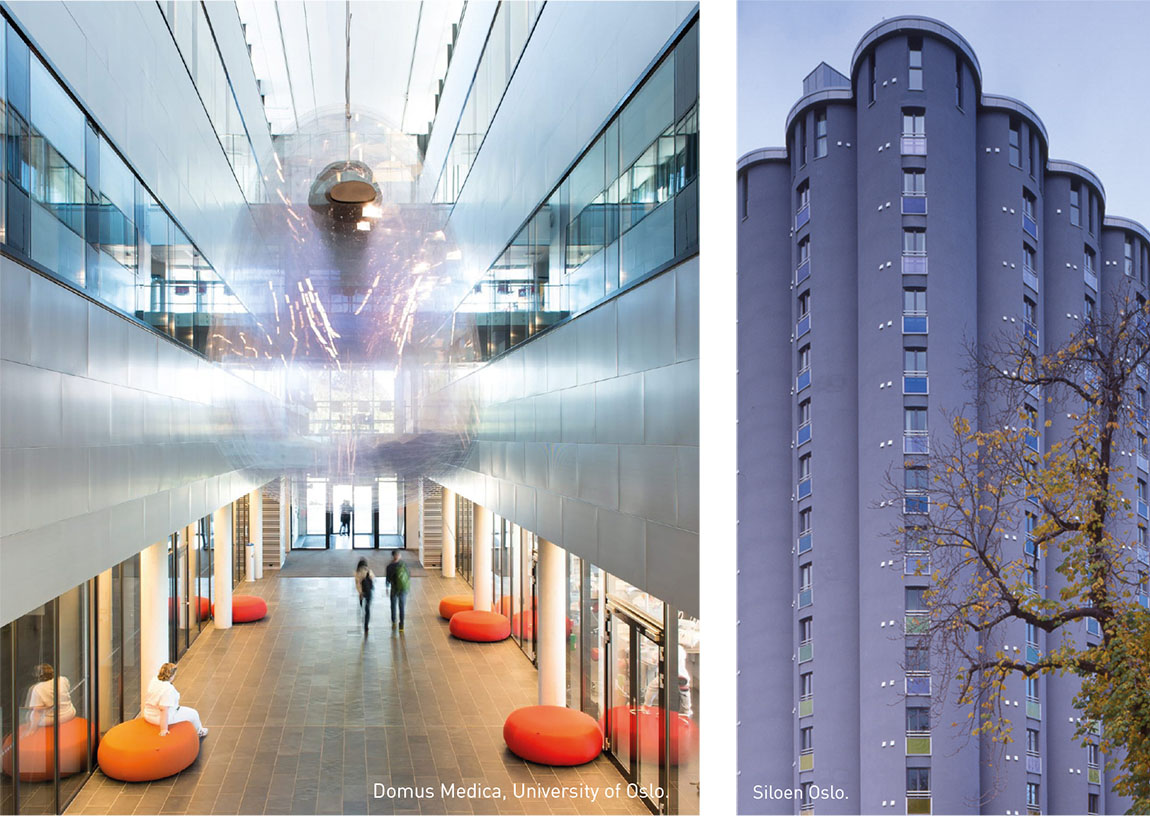 Sustainable and inclusive projects
Throughout the design process, there's one more thing the architects at HRTB always try to keep in mind: inclusivity. Many people will either walk past or live their daily lives within these buildings, and it's important to HRTB that the projects are a cause for happiness and joy in people's everyday lives.
"We always try to look closely at both the community and the surrounding buildings in order to develop something that will actually fit in with that community. Being as inclusive as possible is important to us – it's that constant balancing act of between being modern and forward-looking while also maintaining the utmost respect for the context and the wider community," says Lone.
When thinking of contemporary and innovative buildings, most people naturally also think of sustainability – and HRTB has a leader in this field. "Sustainability is at the forefront of what we do. We have to design and build in a sustainable way," says Lone. The goal is to use as few resources as possible: firstly, by designing space-efficient buildings, and secondly, by developing efficient but elegant construction principles, then closely collaborating with building contractors to find sustainably sourced materials. But sustainability is not just a question of technical solutions; it's also an architectural design approach.
Environmental design is often a case of design integration, something that requires clear architectural organisation – and clear design thinking. "We try to almost integrate – or at least think – nature into the projects. This could, for instance, be expressed in the design of a roof garden, which is a wonderful way of bringing an element of nature into an urban environment. We have also designed one of Norway's first biosolar roofs, an innovative solution that combines a green roof with solar energy technologies – nature and technology working together," Lone explains.
Thinking sustainably also means designing projects that use as little energy as possible. HRTB has designed and completed several building projects with BREEAM environmental certification and Nordic Swan Eco Label certification, as well as several Passive House, low-emission and 'massivtre' (solid cross-laminated timber) projects. The firm has also designed cutting-edge pilot projects for the Norwegian Governemnt, supported by FutureBuilt and Framtidens Byer (Future Cities) programmes, and won several competitions with a focus on innovation and sustainability – this across an ever-expanding range of sectors.
Web: www.hrtb.no Facebook: HRTB Arkitekter
Subscribe to Our Newsletter
Receive our monthly newsletter by email