Hultafors Group: A group to rely on
Text: Hanna Andersson | Photos © Hultafors Group
130 years ago, engineer Karl Hilmer Johansson Kollén invented a tool that helped Sweden transition to the metric system. We know them as the folding rulers with red ends. Since then, the company, now known as Hultafors Group, has grown into one of the world's leading and most successful work equipment companies, with products designed and developed for the construction industry.
"We design and manufacture products that excel in terms of functionality, safety, protection, overall productivity, and the creation of personal identity. We want our customers and users to come home after a day at work and not feel exhausted, and the same goes for after a lifetime in the workplace," says Ole Kristian Jødahl, CEO of Hultafors Group.
With 130 years' experience, Hultafors Group knows what the industry wants. "We work closely with the people we are developing our products for. We watch and listen to them to see what needs improving, and how they use our products in the workplace. Our core customers are builders, electricians and bricklayers, and we want to perfect our range for these workers."
Hultafors Group consists of eight brands, which form a unique portfolio for professional craftsmen. The group focuses on personal protective equipment, workwear, tools and leather – what the professionals wear, what they have in their hands to be productive and what they use to be safe at heights. The group consists of two brands within workwear, Dunderdon and Snickers Workwear; two brands within protective footwear, Solid Gear and Toe Guard; one brand within hearing protection, Hellberg Safety; two brands within tools, Hultafors and Johnson Level and Tools; and, finally, Wibe Ladders, covering ladders and smaller scaffolding. "Our brands cover most of what you need in an industrial or construction workplace, and we would only ever work with brands that stand for quality, safety and functionality. You can rely on our products," says Jødahl.
Growth through acquisition and strong values
Although Hultafors Group has been around for a long time, Jødahl doesn't see the company slowing down any time soon. "We have grown massively over the past five or six years, driven by solid, organic growth, but also fuelled by successful acquisition. In 2015, we invested in Tradeport, which gave us protective shoes and Dunderdon. In 2017, we acquired Puvab, a Swedish safety clothing company, and last year we invested in Hellberg Safety and the American company Johnson Level and Tools, which helped us establish ourselves in North America. The Group is now working heavily on launching our other brands in the USA and Canada."
Hultafors Group aims to be the obvious choice for demanding, conscious customers for years to come. "Sustainability is something we are always working towards. We want our products to be long-lasting, and we aim to make products that can be repaired. That's the best thing we can do for the environment: to make products that last," says Jødahl.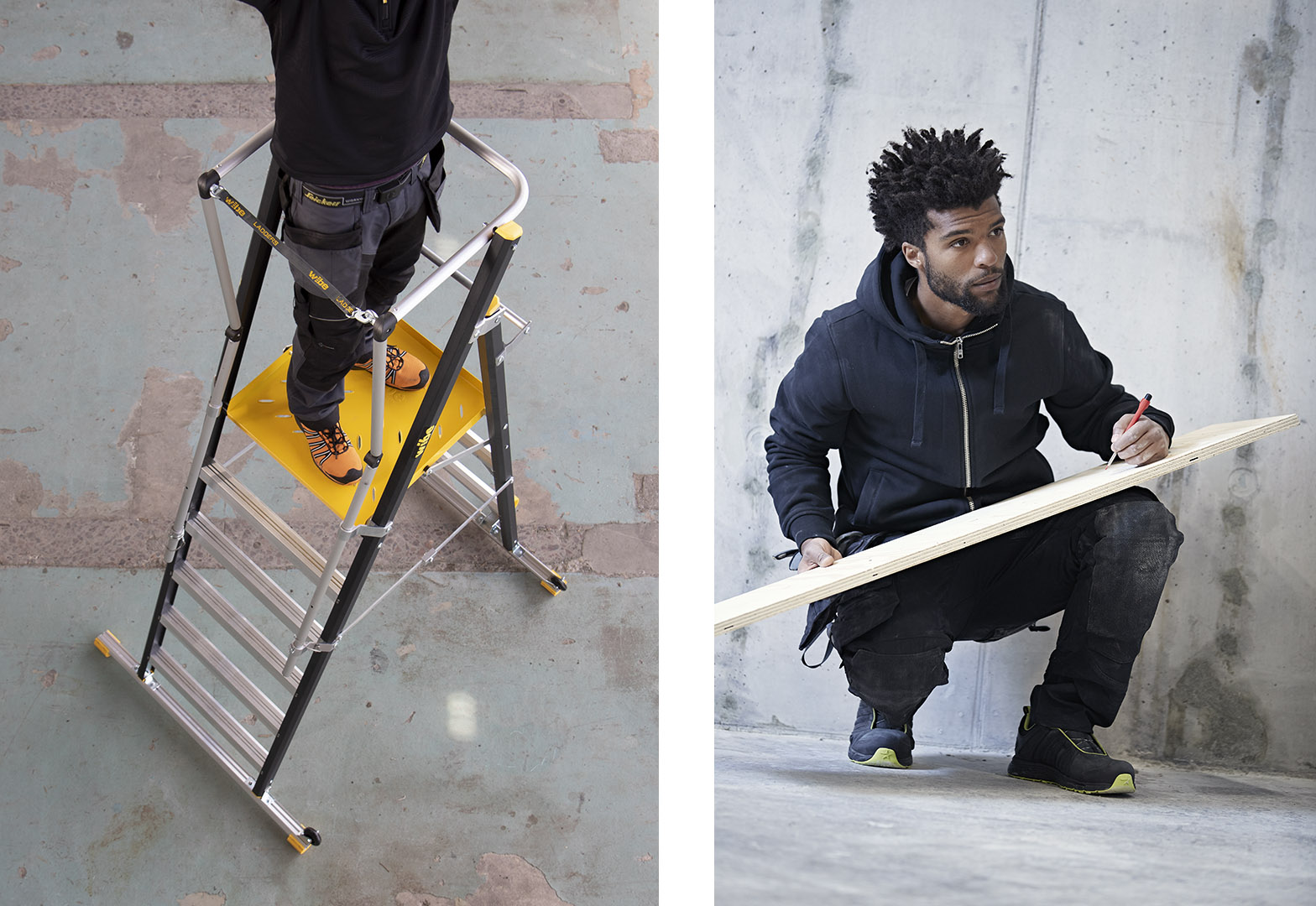 Hultafors Group not only works towards making other people's workplaces as practical, safe, and inspirational as possible; the company also tries to maintain these values on their own grounds. "We believe in creating a good workplace for our own teams as well. We invest in our locations, and in one of our offices we have a gym where our staff get an extra hour's lunch break if they do some exercise. We understand that the value in a company is created by the people, so if you work long and hard workdays, it's important that the workplace stays stimulating and that we invest in our staff," Jødahl explains.
And where will Hultafors Group eventually end up? "We want to be the obvious choice for professional users and the best partner for our customers, focusing on Europe and North America. Our target over the business cycle is 12 per cent topline growth, 12 per cent EBIT margin, and a 15 to 20 per cent return on operating capital, which is something we have delivered above for the past five years. We believe that we can continue this journey and that our continued growth will come from strong and innovative product development with close contact to our customers, a strong market presence, having the best and most motivated people in our industry, and finally acquiring further strong, complementing brands. We exist to create a better day for professional users, so that they can excel and thrive now and in the future. And we see no limit for where this can take us as a group," says Jødahl proudly.
Web: www.hultaforsgroup.com Facebook: hultaforsgroup Instagram: @hultaforsgroup LinkedIn: Hultafors Group
Subscribe to Our Newsletter
Receive our monthly newsletter by email